With a volatile crypto market that is active 24×7, trading automation has now become essential for traders. The ease of trading with automated trading bots minimises the risks and increases profits, as well as reduces the need to constantly assess the market dynamics. With the rise of automated trading, professional traders can now create, execute and even sell their trading strategies on many automated crypto trading platforms, commonly known as copy trading, social trading or mirror trading.
But automated trading comes with a lot of confusion for the traders, making it harder for them to choose the right platform to invest on. New traders are met with doubts about platform reliability, ease of investment, platform pricing and a lot more. In this article, we aim to compare three such crypto trading platforms and provide a holistic overview of their pros and cons to help you choose the right one. In this 3Commas vs Mudrex vs CryptoHopper review, we will also score the platforms for each feature, based on the relevant pros and cons, and provide a comprehensive score at the end.
Here's the 3Commas vs Mudrex vs CryptoHopper comparison
3Commas
3Commas is a cloud-based automated crypto trading platform with a suite of trading bots under its belt. These bots encompass both the bull and bear markets, with extremely customisable options. The versatile fee-based trading platform is considered one of the most robust platforms available right now, as its list of features allures both beginners and experts. You can build your own trading strategies at 3Commas, or easily subscribe to pre-made strategies from the marketplace to implement yourself. Find a detailed 3Commas review below.
Mudrex
Mudrex is a new-age cloud-based Algo trading platform, bringing automated investment to everyone. At Mudrex, users can build their own automated trading bots or invest in bots created by top traders. A new trader can simply leave the trading to the experts and invest in reliable and tested trading bots with Mudrex Invest, which are automated 100% end-to-end. If you want to take trading into your own hand, you can build and backtest your strategies with Mudrex Build without writing a single line of code. The ease of trading with Mudrex makes it one of the hot prospects in the automated trading domain, especially with new traders. More in this Mudrex review below.


CryptoHopper
Self-praised as 'The Most Powerful Crypto Trading Bot', CryptoHopper is a modernised copy trading and investment platform. This cloud-based platform allows users to backtest and customise their trading strategies, and manage their trading accounts from one place. For new traders, this fee-based trading platform offers a plethora of trading strategies and templates to invest in. Due to its advanced functionalities and the availability of essentials for new traders, it is considered one of the top copy trading platforms. More to follow in the detailed Cryptohopper review.
3Commas vs Mudrex vs CryptoHopper — A Review
In this 3Commas vs Mudrex vs CryptoHopper review, we will score each platform on the basis of its reliability, profitability, ease of use, and many other features. Here are the final scores below, and the detailed 3Commas vs Mudrex vs CryptoHopper review follows.
| | | | |
| --- | --- | --- | --- |
| Feature | 3Commas | Mudrex | CryptoHopper |
| Platform Reliability | 8/10 | 9/10 | 8/10 |
| Trading Strategies and Profitability | 6/10 | 9/10 | 7/10 |
| Platform Pricing/Fee | 7/10 | 8/10 | 6/10 |
| Ease Of Investment | 7/10 | 9/10 | 6/10 |
| Post-Investment Tracking | 6/10 | 7/10 | 8/10 |
| Exchanges Supported | 9/10 | 6/10 | 7/10 |
| Community & Support | 7/10 | 9/10 | 8/10 |
| Referral Bonuses | 6/10 | 9/10 | 7/10 |
| Total Score | 56/80 | 66/80 | 57/80 |
#1 Platform Reliability
The crypto market is filled with scam currencies & platforms, and frequent reports of security breaches, leading to the loss of millions of dollars. So, when you start investing via a platform, the first question to ask is, 'Will My Money Be Safe?'
3Commas Reliability
The Russian automated trading giant stands out in the market and is hugely sought after. After its launch in 2017, the cloud-based trading platform has grown tremendously and now has over 33,000 active users on its platform. For investors, 3commas is a safe trading and investment platform, with minimal API permissions, an expert support team and a comprehensive documentation section to educate the users about the platform, its features and the top security measures it employs.
Mudrex Reliability
Mudrex is a Y-Combinator backed crypto trading platform based in San Francisco. The platform launched in February 2019, has over 10,000 investors and a total trade value of more than $500 million. Mudrex offers a safe and intuitive platform for both beginners and expert traders and is slowly becoming the go-to marketplace for them. The platform is secure and offers completely safe investments with password security, 2FA protection, and the bots are connected to the exchanges with API, eliminating any withdrawal permissions and risks.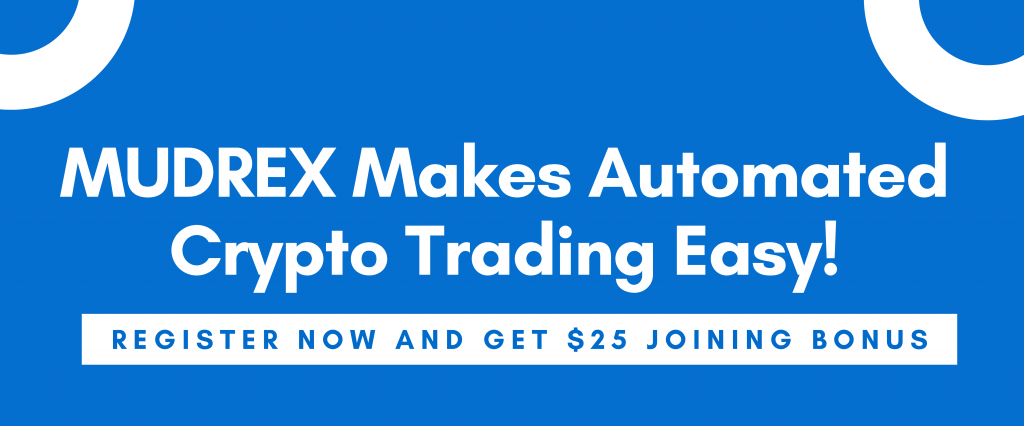 CryptoHopper Reliability
Cryptohopper is a cloud-based copy trading platform based in Amsterdam. Launched in September 2017, CryptoHopper now houses over 200,000 users on its platform and has completed over 30 million crypto transactions. The platform is one of the most popular in the trading market and offers a safe and secure platform for its users with features such as password security, 2FA, API restrictions and much more.
Platform Reliability is one of the top concerns of any crypto trader. Therefore, we rate the current user base, transparent results and API safety as the most important. Hence, Mudrex takes the top spot in platform reliability.
Platform Reliability
| | | |
| --- | --- | --- |
| 3Commas | Mudrex | CryptoHopper |
| 8/10 | 9/10 | 8/10 |
#2 Trading Bots/Strategies and Profitability
Now you know these platforms are safe, but which bot should you invest in? There are 100s of bots, and everyone wants the best, right? So the next question is, 'Which platform helps me select the best bot and make the right choice?'
Trading At 3Commas
With a pool of basic and advanced tools, users at 3Commas can easily view the available bots. Traders can sort these bots using filters such as exchange, cost, followers of a strategy, and the 1-week, 1-month and yearly returns.
Some of the top-performing bots at 3Commas are:
Trading At Mudrex
Users at the Mudrex trading platform can easily view the active trading strategies, their total lifetime returns, the last 30 days returns, the total number of investors in a strategy, and a strategy performance score, which rates each strategy from 1-10 after a risk vs reward analysis. This helps the users make informed decisions and get good returns.
With multiple strategies returning >20% per month in the last 30 days (at the time of writing), Mudrex offers investors a chance to invest freely and sleep while you trade. The team at Mudrex even invest their own funds in Mudrex algos. While building strategies, users can utilize over 200 technical indicators and a visual drag and drop builder.
Investors can easily view the top performing bots, and some of them are listed below with their returns in the past 30 days (at the time of writing):
Trading At CryotpHopper
CryptoHopper allows traders to create highly customisable bots to trade automatically with different indicators or use the trading strategies designed by other users. Users can search through the marketplace for the right strategy to invest in, and each strategy offers a collective of information that helps the users choose securely and safely. However, an amateur trader would find it difficult to comb through multiple strategies in the marketplace.
Some of the top-performing trading bots at CryptoHopper are:
When it comes to trading bots and the profitability that follows, to clearly view the bots and their performances is the most crucial factor for any investor. Therefore, Mudrex receives the highest score with the easy to view and filter out trading bots proficiency with Mudrex Invest.
Trading Strategies and Profitability
| | | |
| --- | --- | --- |
| 3Commas | Mudrex | CryptoHopper |
| 6/10 | 9/10 | 7/10 |
#3 Pricing / Platform Usage Fees
Now you know which bot you like the most and can start investing in it. But before you invest in crypto, what about the platform fee? Therefore, the next question we answer is 'How much is the platform usage fee, and what is the minimum amount I need to start with?'
3Commas Pricing
3Commas offers both free and paid investment plans to its users. The free plan entails features such as one Grid Bot, one SmartTrade, one Options Bot and an Infinite number of exchanges to track per month. The paid packages Starter ($8.7/m), Advanced ($14.7/m) and Pro ($29.7/m) offer a plethora of other features over the free version.
However, users have the option to invest in both free and paid strategies. There are multiple paid strategies that users can choose from, but the cost of some of these is exceptionally high, going as high as $100-130 per month. 3Commas allows investors to invest as little as $100, but this is after paying for a platform fee and strategy fee (if a paid strategy is selected).
Mudrex Pricing
To make things simpler for traders, Mudrex Invest does not charge any membership fees, but only charges a minimal fee when you start to invest. The cost can be as low as $5 per month. However, a very unique feature of Mudrex is Mudrex Protect. With the Mudrex Protect feature in place, if the strategy does not yield profit in a month, you receive a full fee refund.
At Mudrex Invest, you can start with as low as $100 while investing in crypto (this amount is exclusive of the strategy fee). If you wish to create and deploy your own trading strategies, the platform has a free and paid Mudrex Build plan, the latter being $16/m when billed annually.
CryptoHopper Pricing
The CryptoHopper free version is minimal and is only meant for the basic user, as it offers 20 positions per month, restricted to manual trading. The paid investment packages are costlier than the other platforms, with Explorer ($16.58/m), Adventurer ($41.58/m) and Hero($83.25). Moreover, users will have to shell out additional fees when they invest in paid strategies, some of which cost a lot. Also, the minimum investment amount at CryptoHopper is $250, significantly more than the other two platforms.
Building financial products is costly, but additional fees and huge minimum investments are always a turn-off for an investor. Therefore, we take into consideration these features and rank Mudrex at the top.
Platform Pricing
| | | |
| --- | --- | --- |
| 3Commas | Mudrex | CryptoHopper |
| 7/10 | 8/10 | 6/10 |
#4 Ease of Investment
Well, now, you are all set. You have decided the platform, chosen the bot, and know what the fee will be. But 'How do you actually start using the platform?'
How To Invest On 3Commas
The 3Commas trading platform offers its users a stellar user experience, both on its website and mobile application, with an easy to use interface and the ability to track and control their investments quickly. The 3Commas dashboard is extremely beginner-friendly, as it offers up all information on a single screen. You can view live trades feed, popular bots and their returns, exchanges details, and the bot marketplace among many other features. The chatbox also notifies the investors of any issues with the platform or exchanges, helping them stay secure while investing. However, for beginners, the excess information can be a bit confusing. Here's how one can start with 3Commas:

Create/Login to your 3Commas account;
Connect an exchange with an API key;
Pay the membership fee for the platform;
Select the signal that you want to use, and pay the subscription fee;
Create a bot with your subscribed signal and select the investment amount;
Start the bot with the intentional settings, and you are good to go.
How To Invest On Mudrex
The Mudrex trading platform has a simple and sleek UI, with all the details presented in a minimalistic style. Even though the Mudrex platform is not available on mobile devices, its desktop version is extremely user-friendly, especially for beginners, and with a few clicks, one can start investing. Here's how:
Create/ Login to your Mudrex account;
Connect the desired exchange with API keys;
Choose the bot you want to invest in and select the amount;
Pay the platform fee, and you are all done.
How To Invest On CryptoHopper
CryptoHopper offers a clean UI and a neatly designed platform to its users, with an interactive dashboard, which shows their trades, invested positions, last five sells and multiple other options to trade manually and invest. It is also available on Android and iOS, but with limited functionality, as users can't create new bots on the applications. However, tracking and execution of positions are seamless on the mobile platform. Overall, the overabundance of options is extremely confusing, especially for amateur traders. Here's how one can start investing at CryptoHopper:

Create/Login to your CryptoHopper Account;
Connect an exchange with an API key;
Pay the membership fee for the platform;
Select the strategy you want to use from the marketplace, and pay the subscription fee;
Start the strategy, and you are done.
For traders, ease of investment is essential. Therefore, keeping the least complicated process as the dominating factor, Mudrex tops the list for ease of investment,
Ease Of Investment
| | | |
| --- | --- | --- |
| 3Commas | Mudrex | CryptoHopper |
| 7/10 | 9/10 | 6/10 |
#5 Post-Investment Tracking
So, now you have invested in a bot, and it's been a month. Did it make good returns, or will it be wise to switch to a new bot or a new platform altogether? Therefore, the next question that arises is, 'How do I track my investments?'
Portfolio Tracking At 3Commas
At 3Commas, users can view their portfolio in their dashboard. It offers details such as total portfolio value, 24-hour change and the respective changes in the invested trading strategies.
Portfolio Tracking At Mudrex
At Mudrex, you can easily view all your investments right on the home screen of the Mudrex Invest dashboard. Through a clean design, you can view the bot, invested amount, the current value of an investment and total returns in %, along with the overall investment returns in toto.
Portfolio Tracking At CryptoHopper
The CryptoHopper dashboard shows a comprehensive analysis of your portfolio, with details like total invested, total assets in exchange, open positions, total current positions, last five sells, the current target, and CryptoHopper output which shows detailed trade information.
At any given time, the user should be informed about their investments, with simple messaging but detailed results. Therefore, CryptoHopper is the highest ranked when it comes to post-investment tracking.
Post-Investment Tracking
| | | |
| --- | --- | --- |
| 3Commas | Mudrex | CryptoHopper |
| 6/10 | 7/10 | 8/10 |
#6 Exchanges Supported
There are a lot of crypto exchanges around the world, and the number is growing consistently. Therefore, the next question is, 'How many exchanges does the platform support?'
Exchanges Supported By 3Commas
3Commas surpasses both the platforms and supports 23 crypto exchanges, including Binance, FTX, Bybit, Bitmex, Deribit, Bittrex and Coinbase Pro.
Exchanges Supported By Mudrex
Users can invest with Mudrex through Coinbase Pro, Binance, Bybit, Deribit, OKEX and BitMex.
Exchanges Supported By CryptoHopper
Cryptohopper officially supports 13 exchanges, such as HitBTC, Bitpanda Pro, Binance, Coinbase Pro and Bittrex, to name a few.
On the number of exchanges supported, 3Commas is far ahead of the other two platforms, therefore it receives the highest rank.
Exchanges Supported
| | | |
| --- | --- | --- |
| 3Commas | Mudrex | CryptoHopper |
| 9/10 | 6/10 | 7/10 |
#7 Community & Support
Now you have invested and tracked your returns, but what if you run into a problem? So the next question is, 'How easily can the platform solve my problems, and how do I reach them?'

3Commas Support
Users at 3Commas can submit their questions through the live chat feature on the website. The trading platform also has active communities on Discord and Telegram, with minimal social media presence. There is also a FAQ section for beginners but is of minimal help to the user.
Here's how you can reach them:
Mudrex Support
Mudrex offers a comprehensive FAQ section to its users, helping them resolve most issues with their account. The platform also has an active community on Discord and minimal social media presence. The Medium page for Mudrex also offers specific insights and assistance to its users, but at a rudimentary level.
Here's how you can reach them:

CryptoHopper Support
CryptoHopper offers support in multiple languages, such as English, Spanish, French and Dutch, and has active communities on Discord & Telegram, with a minimally active social media presence across Facebook, Instagram and Twitter. The website offers a 24×7 chat feature for support, and users can also generate support tickets.
Here's how you can reach them:
When it comes to community and support, for providing expert support with easy access, along with extensive documentation and the Mudrex blog, Mudrex ranks higher than the other two platforms.
Community & Support
| | | |
| --- | --- | --- |
| 3Commas | Mudrex | CryptoHopper |
| 7/10 | 9/10 | 8/10 |
#8 Referral Bonuses
Who doesn't like gifts, and when it comes to referrals, no trader says no. So, finally, we move on to our last question, 'How can I earn more with my network?'
3Commas Referrals
The 3Commas partnerships program caps commissions at up to 40% for each referral's spend, and offers minimum payout limits and detailed link tracking.
Mudrex Referrals
Each referred user will receive a $25 signup bonus to be used on the Mudrex platform, while the referrer will receive 50% of each referred user's spend. The platform's lucrative crypto bots referral program also occasionally adds referral bonuses, such as additional bonuses or a chance to win impressive prizes.

CryptoHopper Referrals
If a referred user signs up for a paid plan, the referrer will receive a 10% of their membership amount (as per the package), and up to 15% for every payment the referred user makes.
The signup bonus, constant rewards and the 50% return on each referred user's spend make Mudrex the top-ranked platform in referral bonuses.
Referral Bonuses
| | | |
| --- | --- | --- |
| 3Commas | Mudrex | CryptoHopper |
| 6/10 | 9/10 | 7/10 |
3Commas vs Mudrex vs CryptoHopper— The Final Verdict
As we look through the comprehensive 3Commas vs Mudrex vs CryptoHopper comparison, it is evident that each platform has its list of pros, with minimal cons. Irrespective of the trading bot you use, certain risks come with it. It is essential to understand that no trading bot is perfect, and in the end, your skill and experience will help you make consistent returns. We hope this 3Commas vs Mudrex vs CryptoHopper review helps you make better trading decisions.
However, from the exhaustive review of the three platforms, we can safely say that Mudrex is a reliable, easy to use, secure and hassle-free automated crypto trading platform. With prominent features such as Mudrex Protect, Mudrex Built, Strategy Performance Score and no-fee payment till you start investing, Mudrex is the high-performing automated trading platform you are looking for.
Let your trades work on autopilot. Get consistent returns with Mudrex.