Mudrex Invest is a platform that we built that helps investors like you invest in high-performing automated trading bundles created by some of the best traders in the world. It has already helped loads of users make significant profits based on their risk appetite. These three bundles below are doing particularly good:
🏆Divergent BTC Beachhouse – Best risk/reward (+25%)
Divergent BTC Beachhouse is a new strategy that has been doing very well in the choppy market conditions. It has shown a lot of promise in both upside and downside markets giving consistent returns month over month. It's been running for the last 3 months and has navigated the turbulent market conditions to give a pretty decent 25% return. There are 7 other algos at the same performance score of 8 but we chose this one because of the very low-risk characteristics.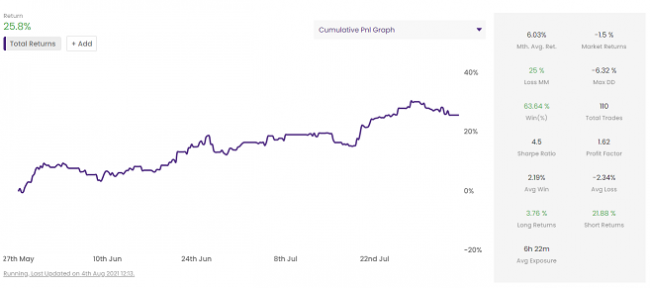 🥇Windfarm BNB – Highest Returns till date (+1188%)
Windfarm BNB continues to rule the highest returns list, 4 months in a row now, with an insane 1188% returns. The Windfarm series is on is for 'moonshots' and tends to shine in trending markets. The asset it runs on is BNB which is one of the best-performing assets this year and Windfarm has done brilliantly well to capture the upside.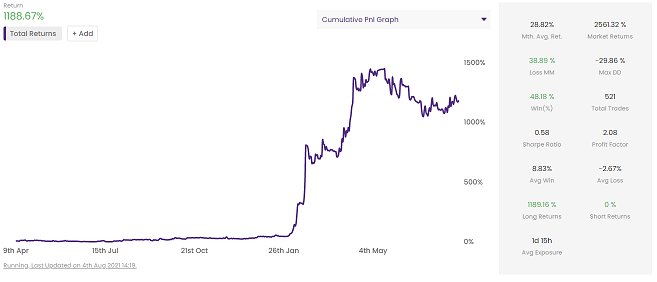 🏵️Toshin Link- Highest 30 Day Returns! (+84% last month)
Toshin makes a surprise comeback into the top list. Toshin is one of our oldest strategies with a history of doing great in volatile uncertain market conditions like what we have recently seen. The strategy uses 2x leverage and takes risks but pays it off handsomely. With an impressive 84% gain in the last 30 days and 517% in the last 18 months, Toshin link is our top performer last month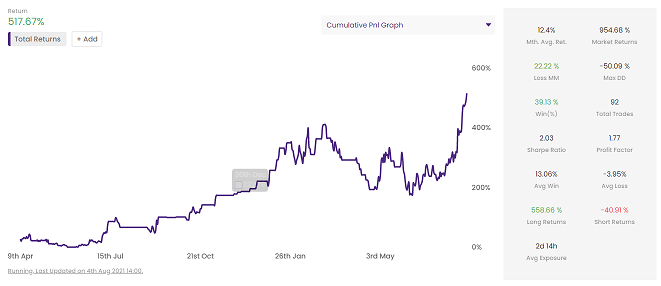 It's always good to invest in multiple bundles and not just one. Investing in multiple bundles makes sure that you get consistent gains across different market conditions.

Check out the Mudrex blog for more on crypto investments, strategies, and the latest in crypto.
Start investing in a crypto trading bot in just a few clicks. Join Mudrex today!