What is Holy Grail Trading?
Holy Grail is the ultimate unattainable object. Everybody wants it, but nobody ever seems to be able to get it. Because the search for it is by no means different in the world of trading, traders and investors have always dreamed of the magical strategy or the magical indicator or the magical algorithm enabling them to beat the market and reap the sweet fruits of huge endless profits. But the ugly truth is, pursuing Holy Grails ends in a disaster far too many times.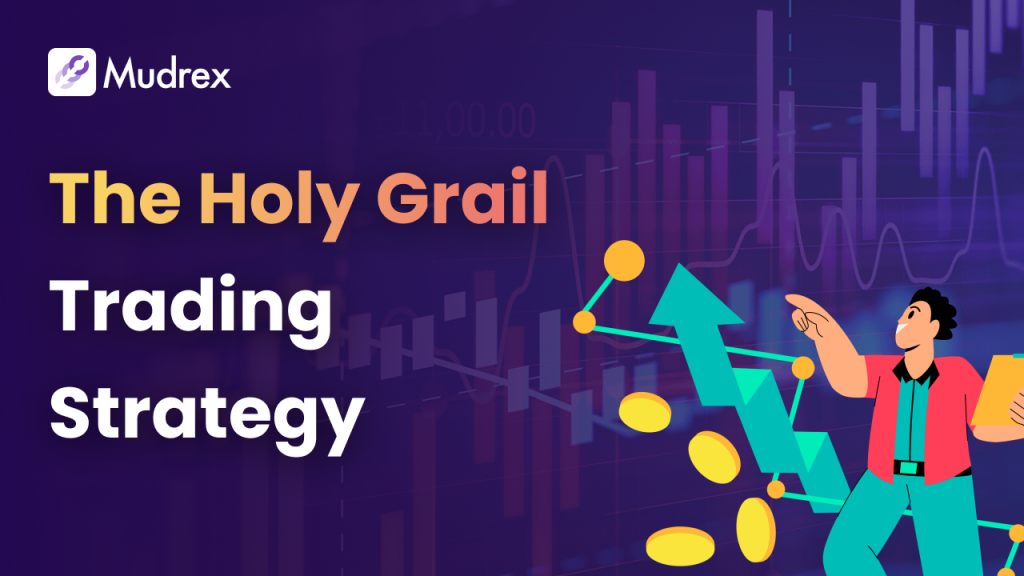 The reason is that most holy grail seekers seem to have quite a bit of a knowledge gap and are naive when it comes to their ability to assess such offerings in trading. And if you are here looking to find the holy grail, or expected to see us pitch ourselves as a market hero with a messianic trading message, then we're sorry to not live up to your expectations. The absolute key and only way to create trading success for yourself and to stay successful is through proper education as the first step.
Having learnt about the crypto market and the wide opportunities it provides, a beginner trader starts searching for the Holy Grail Trading Strategy – a strategy which will help him or her earn a stable income. Some read and reread loads of books, some become frequent visitors of training internet resources and forums, some pay for individual training with an experienced trader, some buy/develop trading robots. Everyone chooses their own way, but the more you search, the more you think that those who have already found the answer won't share their findings with others. Linda Raschke, the author of the best-seller "Street Smarts: High Probability Short-Term Trading Strategies", has disproved this idea. Not only has she found an efficient strategy which she called "Holy Grail" indeed, she also made it public. It's based on defining the overall trend of the market using ADX and then using 20-SMA to generate buy/sell signals. Let's discuss the basics of ADX and SMA before deep-diving into Linda's strategy.
Average Directional Index (ADX)
The Average Directional Index (ADX) measures the strength of the trend (regardless of direction) over time. The modern theory of technical analysis says that ADX value which exceeds 25 points is a strong trend.
The Average Directional Index (ADX) is used to measure the strength or weakness of a trend, not the actual direction. A common misconception is that a falling ADX line means the trend is reversing. A falling ADX line only means that the trend strength is weakening, but it usually does not mean the trend is reversing. An important nuance: ADX value shouldn't be too high as it means that the trend of the market might be saturating and trading when that happens often ends in a sad fashion.
Simple Moving Average (SMA)
A simple moving average (SMA) calculates the average of a selected range of prices, usually closing prices, by the number of periods in that range which in our case will be 20. We will use a very simple determination for generating buy/sell signals and that will come via the relationship between price and the moving average i.e. when the price crosses up 20-SMA the market is in a positive sentiment and a buy signal can be generated while when the price is below the 20-SMA the market is in a negative sentiment and a sell signal can be generated.
Linda's Holy Grail Strategy
In Linda Raschke's strategy, to choose an appropriate currency pair (like BTC/USD or ETH/BTC etc.) and form an efficient strategy, the moving average and Average Directional Index (ADX) are applied. The former will indicate the depth of retracements while the latter – a suitable financial instrument. According to Linda Raschke, a level of 30 and a 14-period ADX is used to find a suitable financial instrument which is trending in the current market conditions. A precondition for the "Holy Grail" trading strategy is ADX continuing to grow at 30 and higher.
Let's suppose we've found an appropriate instrument. Then, we need to make sure that correction isn't too deep. A fast retracement from the 20-period simple moving average may be the signal. If this is the case, Linda suggests placing an order at the maximum level of the previous bar to open a long position or at the minimum level of the previous bar to close the long position.
This means that as soon as a candle touches and retreats the 20-SMA line, a buy or sell order should be placed at the price of the previous candles high or low respectively as shown in the graph below:
Building Holy Grail Trading Strategy on Mudrex
Since it's difficult to keep track of the ADX values for all cryptocurrencies and placing orders at the high/low of candlesticks after the retracement of 20-SMA, we are going to build a profitable auto-trading bot based on similar conditions on Mudrex. We will be using the ADX indicator with a look-back period of 14 and a Simple Moving Average with the look-back period of 20 as discussed above. Our Holy Grail auto-trading bot will automatically generate buy/sell signals when ADX values are above 30 and price crosses over or below 20-SMA.
Buy when:
ADX is greater than 30
Price crosses up 20-SMA
Sell when:
ADX is greater than 30
Price crosses down 20-SMA
Bear in mind that in both cases, buy and sell, the ADX needs to be greater than 30 so that we open/close long positions only when the markets are trending and not while they're moving sideways.
We will also be using a stop loss of 5% to prevent the losses due to any false signals that might be generated.
To generate the first buy condition of ADX greater than 30 we will use an indicator block on the Mudrex Strategy Canvas:
We will use a compare block for the 2nd buy condition of Price crossing up 20-SMA:
Join the two blocks using an AND block and the overall buy signal will look like this:
Similarly, the sell signal can be built and the overall strategy with a stop-loss of 5% will look like this:
Conclusion
You can check the overall strategy performance by running a quick backtest on Mudrex on the exchange, currency and tick-interval of your choice. A demo backtest for a tick interval of 6H looks like this:
You can check the trades generated on the candlestick chart by clicking on "Pro-Graph" and adding the indicators of your choice on the chart.
Look how a Long position was opened when the BTC/USD market started trending indicated by ADX moving above 30 and a buy signal was generated when the price moved above 20-SMA whereas right before the markets started consolidating, the ADX started retracing below 30 but the long position was closed well before that when the price moved below 20-SMA.
This is how easy it is to build a quick strategy on Mudrex. The Holy Grail trading strategy finds retracements within healthy trends. You don't need the ADX to see strong trends, as they are hardly subtle. However, the ADX keeps new traders out of trouble and provides a convenient way to scan for trending stocks.
With regards to finding trends, the criterion of ADX > 30 has two drawbacks. First, a high ADX can mean that the trend is overdone and may reverse soon. Traders might enter at the worst possible timing. Second, gradual and protracted trends may unfold entirely without the ADX ever crossing above 30. This will result in missing some trades.
However, the above strategy was developed for demo purposes only and you can always play around on Mudrex to develop your own profitable strategy using the concepts discussed above. For example instead of using SMA, you can use other indicators like EMA, RSI or CCI to generate buy/sell signals. Try out new things and become a pro-algorithmic trader using Mudrex!
Stay tuned for more!
Quick Links
A few quick references below: