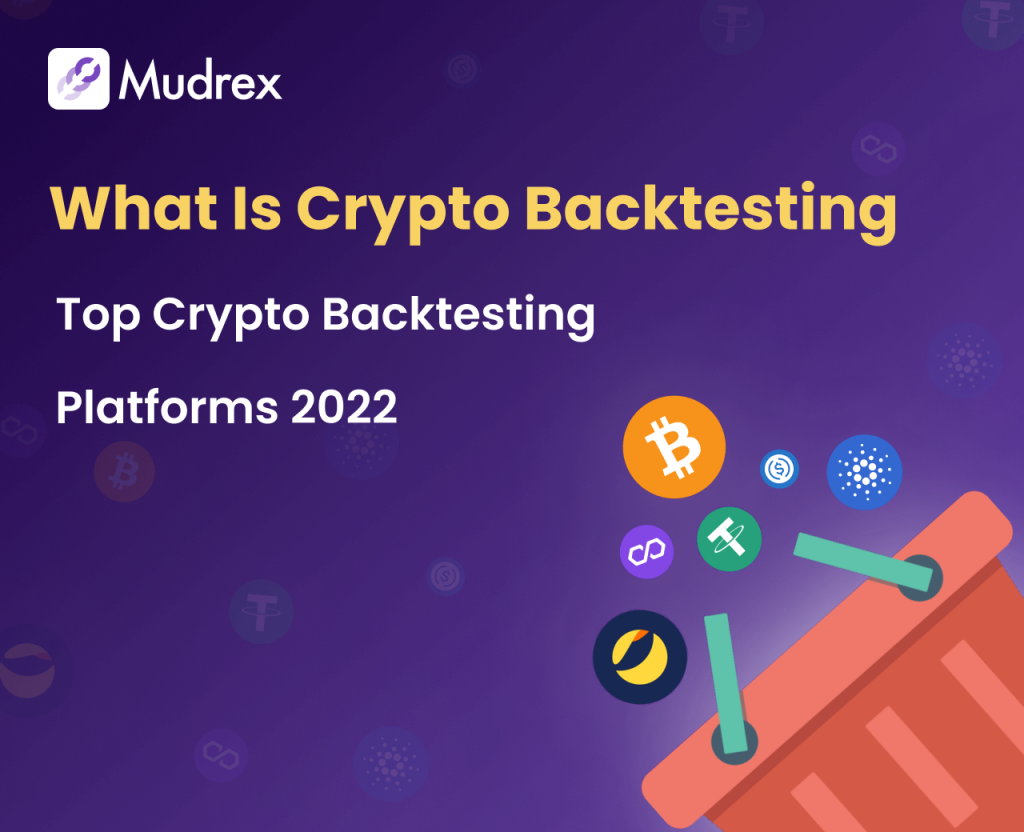 Cryptocurrencies are known for being volatile in nature. Traders need to react quickly and make optimal decisions to achieve consistent returns. But, doing so would mean constantly monitoring cryptocurrency exchanges across the globe. This is how automation in the form of crypto trading bots helps conduct trades and execute transactions on behalf of traders.
Crypto trading bots programs are designed to automate crypto trading on behalf of traders. The trader needs to pay attention to market statistics, identify the cryptocurrency he/she wishes to buy or sell and define the intervals. The bot can easily automate the analysis and interpretation of market statistics and execute buying and selling of the crypto asset based on your defined strategy.
As a trader, you want to explore new markets and strategies when investing in the crypto market. Backtesting is one such tool that provides you valuable feedback based on data. Your funds are as backtesting is done through software in a simulated environment, which can help you help build and build a strategy that works best for you.
What is Crypto Backtesting, and why is it important?
Crypto backtesting is a technique used by traders to determine whether a strategy can be profitable by testing it against past historical market data. In other words, backtesting = running the bot in historical data
A trader can better understand whether or not a strategy will be profitable when implemented with real money in the live market. If the results of a backtesting strategy are good, the trader can apply it to a live market. If the results are bad, the trader can fine-tune the strategy and assess its performance.
Backtesting is an accurate method for identifying robust strategies. It is crucial for traders to exclude underperforming techniques. It allows you to understand what works and doesn't work. This way, traders can maximize consistent profit and void the need to validate tactics with real money.
How is Crypto Backtesting Performed?
Calculating and evaluating how a strategy will perform in the live market, requires a thorough backtesting against various market parameters. With Mudrex, you can easily backtest your strategy in 5 simple steps.
Step 1: Opt for backtest
Once you have created a strategy using the canvas and blocks in Mudrex Build, you need to test and validate its performance before you implement it in the live crypto market. Running a backtest will help you validate and identify if your strategy is working as expected and will give your consistent profits. To run a backtest, click on the backtest button at the bottom of the canvas, also known as the testing console.
Step 2: Select parameters
You need to next select across multiple parameters to run your backtest. Some of these include choosing the exchange and asset for which you wish to test your strategy. Crypto exchanges like Binance, Bitmex, OKEX, etc. are online platforms in which traders can buy or sell cryptocurrencies. Cryptocurrencies are also known as crypto assets such as Bitcoin (BTC), Ethereum (ETH), etc. Once done, you need to choose the ticket interval for your strategy. It is important to remember that these parameters differ from one market to another.
Step 3: Run the backtest and check the summary
Once you are sure of the strategy you chose or created and the parameters selected, you need to run a backtest. Running a backtest on Mudrex takes only a few seconds. You can view the summary once your backtesting is complete. It enables you to evaluate all the 22 metrics offered by Mudrex that include monthly average returns, loss-making months, max drawdown, total trades, profit factor, and more.
Step 4: Test your strategy on live data.
Once you have completed the backtest, you can test your strategy on live data by clicking on the 'paper trading' option. Paper trading enables you to test your strategy in the live market without deploying real money. It also offers a fees parameter that lets you add the brokerage fees that you pay, thereby helping you identify if you can make profits.
Step 5: Deploy your strategy.
If you are satisfied with the profitable result your strategy provides and does not require any fine-tuning, then you are ready to deploy your strategy in the live markets. You can do so by clicking on the 'live trades' option and watch your strategy help you earn consistent profits.
Key Decisions for effective Backtesting in Crypto.
With historical data, traders can backtest and see whether their crypto investment strategy will drive consistent profits. Here are three key decisions that a trader should consider for a crypto backtesting strategy.
Choose the right crypto.
Choosing a cryptocurrency may depend on factors like the risks you wish to take, the expected profits, and the time for which you wish to invest (long-term or short-term). There are over 10,000 cryptocurrencies to choose from, like Bitcoin, Ethereum, Litecoin, Stellar, etc. Once you identify the cryptocurrencies you wish to invest in, you need to gather as much information about them.
Market conditions
The prices in the crypto market are vulnerable to many factors that may cause fluctuations. The important aspect to consider is that the market may not always behave in a similar way. Therefore, you would need to test trading strategies across various market conditions to know how they will perform.
Include trading costs
It is important to add all kinds of commissions, taxes, and slippages while backtesting. There could be a possibility that the strategy performs well without these costs, but it also affects the profitability of a strategy with its inclusions.
Top Crypto Backtesting Platforms
Crypto backtesting tools have grown in popularity, and traders are advised to carefully backtest all strategies prior to launching them into the crypto market.
3Commas
3Commas offers users trading bots with customizable options to mix and match their strategies. It offers a variety of automated crypto trading options that makes it the most sought-after platform. It is a fee-based platform that enables users to either make the most of pre-made trading strategies or build their own.
Mudrex
At Mudrex, traders can build their own automated trading bots or invest in bots that are created by top traders. With Mudrex Invest, new traders can leave the trading to the experts, which is automated 100% end-to-end. You can build as well as backtest your strategies with Mudrex Build without any coding and select parameters like average profit on winning trades, average loss on losing trades, percentage of winning and losing trades, gross profit and gross loss to measure the effectiveness of your strategy.
Let's take an example of one of these parameters. Traders should keep in mind that the profit earned on the winning trades should be higher than the loss on the loss making trades. It is preferred that the profit on the winning trades be at least 1.5 times the losing trades. In such a scenario the ratio of risk reward is 1:1.5. Let's say that a trader wins 50% of the trade and loses the remaining 50%. Therefore, on a total of 10 trades, the trader's net profit would be (5*1.5)-(5*1)= 2.5. The higher the reward, the better the trading strategy.
This ease of trading with Mudrex makes it one of the best prospects in the automated trading domain, especially with new traders.
Cryptohopper
CryptoHopper enables users to backtest and customize their trading strategies and manage their trading accounts from one place. For new traders, this fee-based platform offers a plethora of trading strategies and templates to invest in. Due to these advanced functionalities and the availability of essentials for new traders, it is considered one of the top copy trading platforms.
Coinrule
Coinrule offers traders an easy way to automate their crypto trades. The platform offers over 190 pre-made trading templates that traders can use. These templates include major trading strategies that help users invest easily without the need for writing code. The rules can be created by multiple 'if-then rules with as many filters as you like.
Shrimpy
Shrimpy enables traders to copy the trading strategies of the Shrimpy leaders. They can also allocate their portfolio to the strategy of the leader of their choice. Anyone trader can create a crypto index and allocate their crypto assets to different currencies without the need for multiple exchanges. Users can automate their trades and develop multiple portfolios to invest in through different strategies.
Conclusion
Crypto backtesting is the most effective method for a trader to comprehend a strategy's actions. You can keep developing new theories for tactics and evaluate them to identify new ones. Crypto backtesting is a great way to discover strategies that work for you.
From the exhaustive list of backtesting platforms, it is safe to say that Mudrex is an easy to use, secure, and reliable automated crypto trading platform. With striking features such as Mudrex Protect, Mudrex Built, Strategy Performance Score, and no-fee payment till you start investing, Mudrex is the high-performing automated trading platform you are looking for.
Let your trades work on autopilot. Get consistent returns with Mudrex.