This Week in The Flippening, TL;DR
North Vancouver to be powered by the heat generated by Bitcoin mining. U.S. Securities and Exchange Commission (SEC) en route to allow Bitcoin futures ETF to trade. China dethorned as the Bitcoin mining hub. Coin of the week, Latest Mudrex Coin Sets to look out for, market performance, memes, and more.
---
Top Highlights of the Week (ending 15th Oct)
United States becomes the leader in Bitcoin mining 🔨🔨
After a total crackdown on Bitcoin mining, China's mining share has effectively dropped to zero, and the USA has become the new mining monarchy. Latest data shows that the US accounts for nearly 35% of all mining in the world, with a drastic growth from 16% in April. Kazakhstan and Russia are the next in line, with shares of 18.1% and 11%, respectively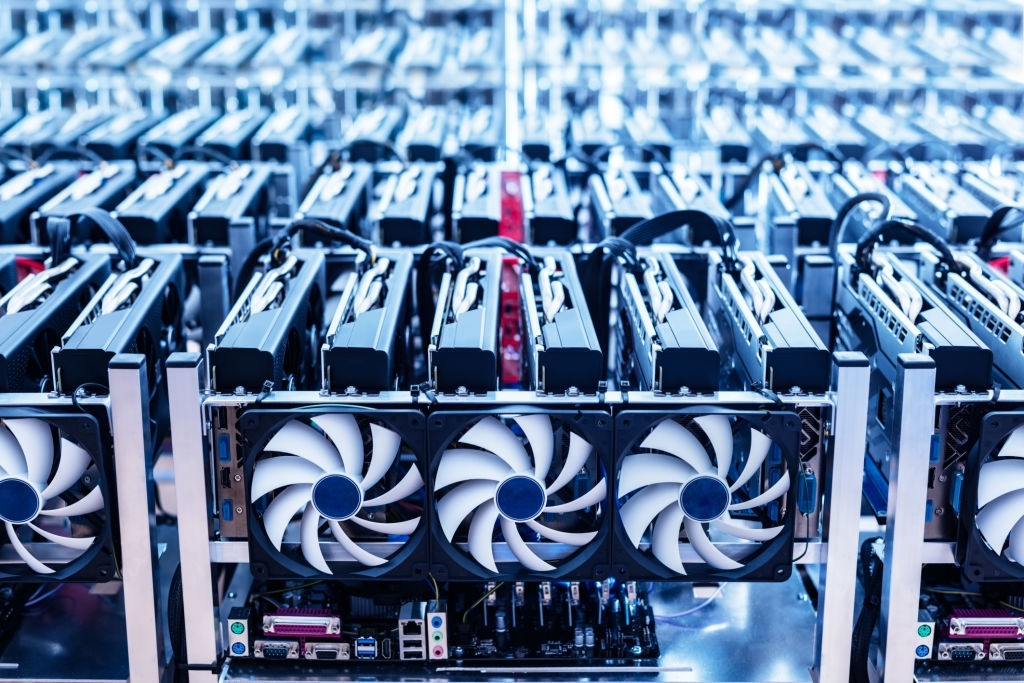 Canadian city to power buildings using Bitcoin ⚡⚡
With a population of nearly 155,000, 100 commercial and residential buildings in North Vancouver, Canada, are set to be powered by the heat generated by mining Bitcoin. MintGreen, a Canada-based cleantech cryptocurrency miner has joined hands with Lonsdale Energy Corporation to get this project on road in early 2022.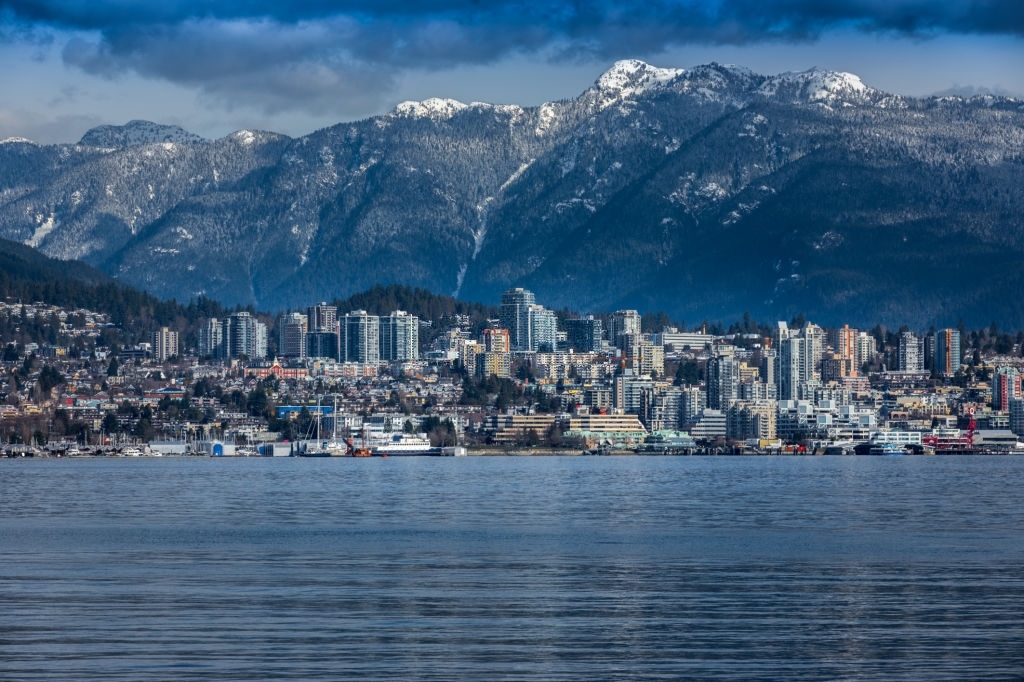 U.S. SEC set to allow Bitcoin futures ETF trading as deadline nears 📈📈
In a report published by Bloomberg, the wait for a Bitcoin exchange-traded product could soon be over as the SEC is set to approve the first Bitcoin futures exchange-traded funds in the country. While an official order is yet to come, a new product could be expected any time next week. Read more here.
---
📰 Other news and top reads:
---
Market Performance Overview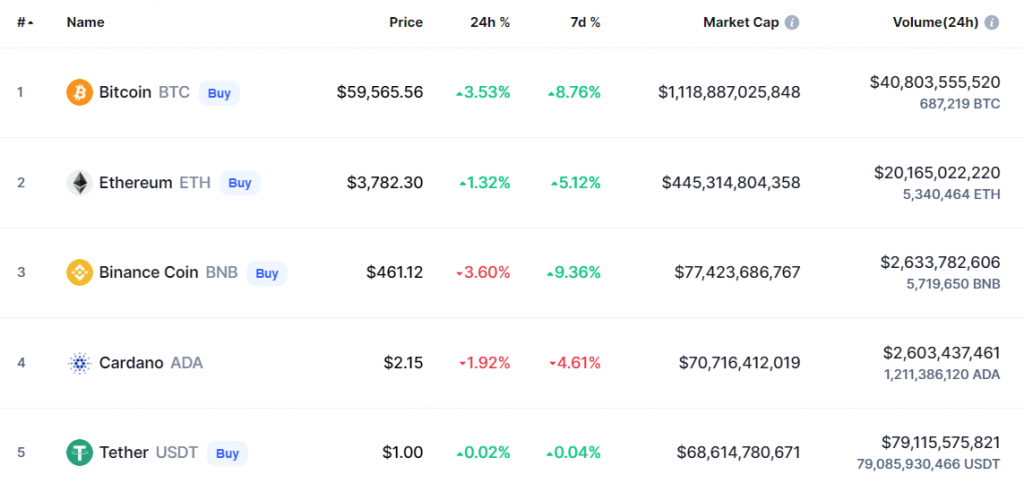 After last week's rally, the top coins were in the green once again, with Bitcoin (+8.76%), Ethereum (+5.12%), and Binance Coin (+9.36%). Bitcoin crossed the $60,000 threshold once again after a few months, hinting at a strong position in the market. Moreover, the market cap of USDT reached $68 Billion, taking over the 5th spot from XRP.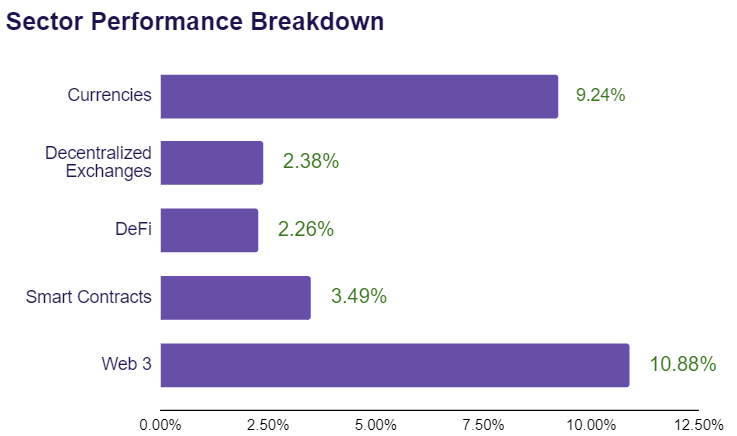 All major sectors finished the week in green, with Web 3 leading the charge with over 10.8% growth, followed by Currencies at 9.24$. Decentralized Exchanges, DeFi and Smart Contracts too showcased minimal upward movement, with a growth of 2.38%, 2.26% and 3.49% respectively. Which sector are you most bullish on? Mudrex Coin Sets let you invest in your favourite sector in a few clicks!
---
Coin of the week🤑💸
The coin of the week is Polkadot (DOT), which showed a great run this week, witnessing a rise of over 23%. The coin breached $40 after a gap of 5 months, with a market cap of over $39 Billion. Polkadot enables cross-blockchain transfers of any type of data or asset, not just token, and is built for economic & transactional scalability.
---
Featured – Newly Launched Coin Sets
Mudrex helps investors like you to invest in thematic crypto baskets created and managed by seasoned crypto experts. Here are some of the newly launched Coin Sets:
Gordon's Long Term Picks: Invest in the basket created by AltcoinGordon. He believes these tokens will have fundamental value resulting in great long term price appreciation
XMINT: This basket contains the top-performing cryptocurrencies constructed by MintingM's proprietary predictive analysis based algorithm.

To The Mooooon: Want to up the risk factor for better returns? This basket contains 10 promising tokens which have the potential to give exponential returns. Invest with caution!
---
Here we are, at the end of our 11th edition. We hope you liked reading it. Please write back with your feedback, comments, and stuff that you'd like us to include in the newsletter. We leave you with the next "rocking" investment opportunity.