This week in The Flippening, TL;DR
China's Central Bank Says All Crypto-Related Transactions Are Illegal. Evergrande's potential failure on debt payments worth billions of dollars. Twitter will now allow users to tip their favourite creators on the social network using bitcoin. Snoop Dogg is 'CozomoMedici', owns over $17 million in NFT. Coin of the week, top Mudrex algos, TIL, memes, and more.
---
Top Highlights of the Week (ending 24th Sep)
China's Central Bank Says All Crypto-Related Transactions Are Illegal😨😨
The People's Bank of China has imposed a ban on all cryptocurrency-related transactions. It released an official note just a few hours ago, on 24th September. All business activities related to digital currencies are now deemed illegal in China. Markets almost instantly started shivering. However, there is no ban on ownership of cryptocurrencies in China. Read more here.
Twitter to Add Bitcoin Lightning Tips, NFT Authentication🤩🤩
Twitter announced on Thursday that its Tips feature will now roll out globally to all Apple iOS users this week and will become available for Android users in the coming weeks. Following the news, Twitter's stock price saw significant growth.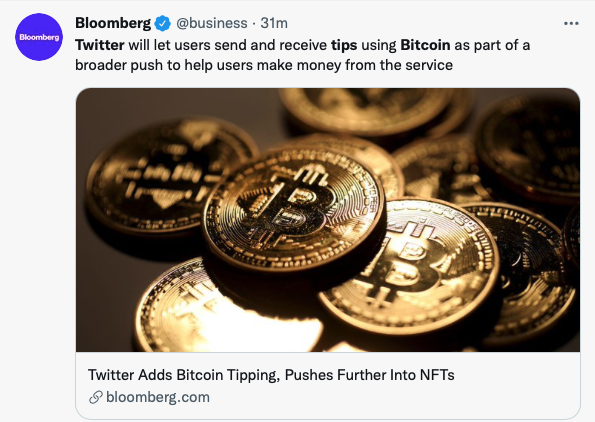 Decoding Evergrande's grand failure 💥
Evergrande, a property behemoth based out of China, defaulted on its loan repayment. It has liabilities to the tune of over $300 Billion. Several analysts are already comparing it to the 2008 default of Lehman Brothers. With another 'too big to fail' company on the brink of a collapse, all global financial markets took a hit.
With the company planning to sell its shares to repay the debt, and the Chinese government springing into action, things could be catastrophic.
Snoop Dogg is 'CozomoMedici', owns over $17 million in NFT
Snoop Dogg, from his official Twitter account on September 21, posted "I am @CozomoMedici" disclosing to his 19.2 million followers that he is behind the pseudonymous crypto Twitter personality and also the one who holds a blue-chip collection of NFTs worth millions of dollars.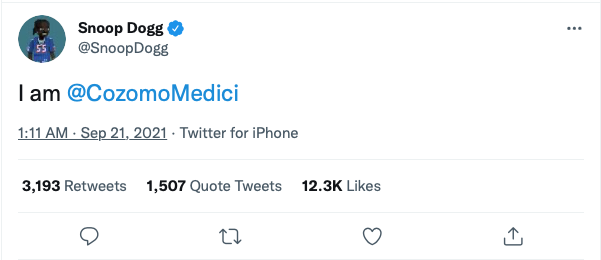 ---
📰 Other news and top reads:
---
Market Performance Overview
While the market witnessed minimal growth at the beginning of the week, China's decision to deem all crypto transactions as illegal saw the top coins witness significant losses before getting back on track a bit. While Bitcoin saw a nearly 3% decline, Ethereum and Binance Coin slumped over 7% each.
---
TIL — What is Crypto Market Sentiment?
To help our readers learn about the crypto market, this week, we decided to talk about one of the critical factors that drive the crypto market — Market Sentiment. Read more about it here.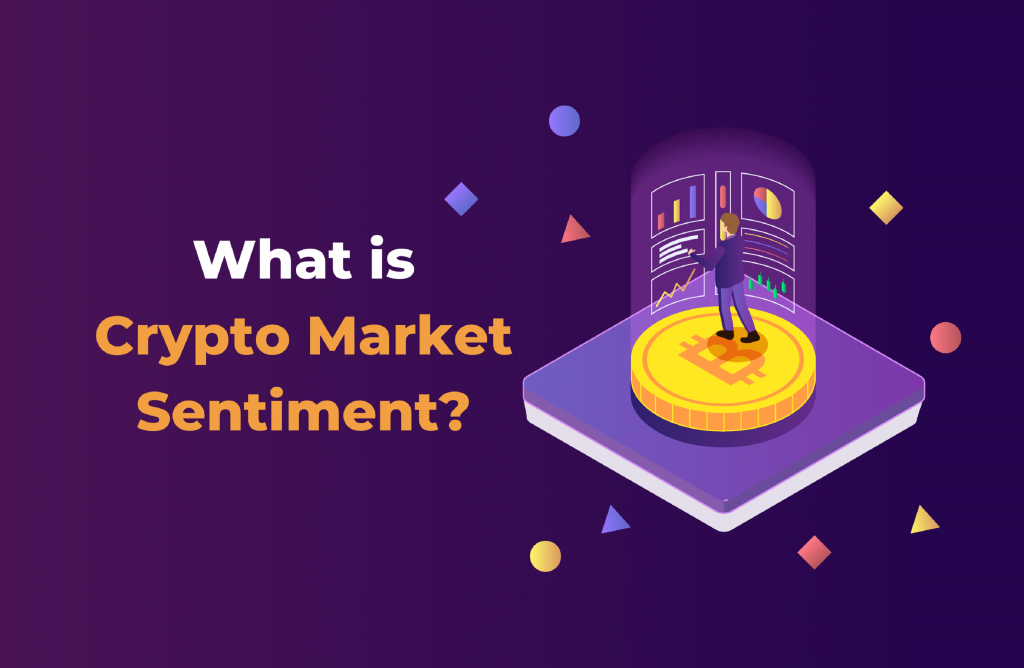 ---
Coin of the week🤑💸
HEDERA HASHGRAPH: $HBAR
Our coin of the week is HBAR. Hedera is designed to be a fairer, more efficient system that eliminates some of the limitations that older blockchain-based platforms face — such as slow performance and instability.
---
Featured – Top Algos of the Week
Mudrex helps investors like you to invest in high-performing automated trading algorithms created by some of the best traders in the world. Here are 3 top-performing algorithms from the last week:
SafeSystems MultiSeason ADA/USDT (2x) (Performance Score 7): This algo contains several trading strategies that aim to gain decent profits in bull, bear & sideways markets.
Simon Says 1x USDT/BTC (Performance Score 7): The bundle trades with the trend and uses MACD for entry and Heikin Ashi Candles for the exit.

Volatility Trader on BTC, ETH, ADA and MATIC (Performance Score 7): The bundle looks for temporary trend reversals to enter and exits trades when the trend breaks.
---
Here we are, at the end of our 8th edition. We hope you liked reading it. Please write back with your feedback, comments, and stuff that you'd like us to include in the newsletter. We leave you a meme on how you can double your crypto easily.