Hey,

It's #day2 of our 'Coin Of The Day' series. Today we will talk about ADA, the native token of the Cardano blockchain.
Below is a detailed report of ADA where we evaluate the cryptocurrency on various fundamental, social, and technical parameters. We also assign a score to it to help you make informed investments in Coins and make the most of the 0 fee offer.
So, let's begin!
#Day 2 – Coin Of The Day Report for Cardano (ADA)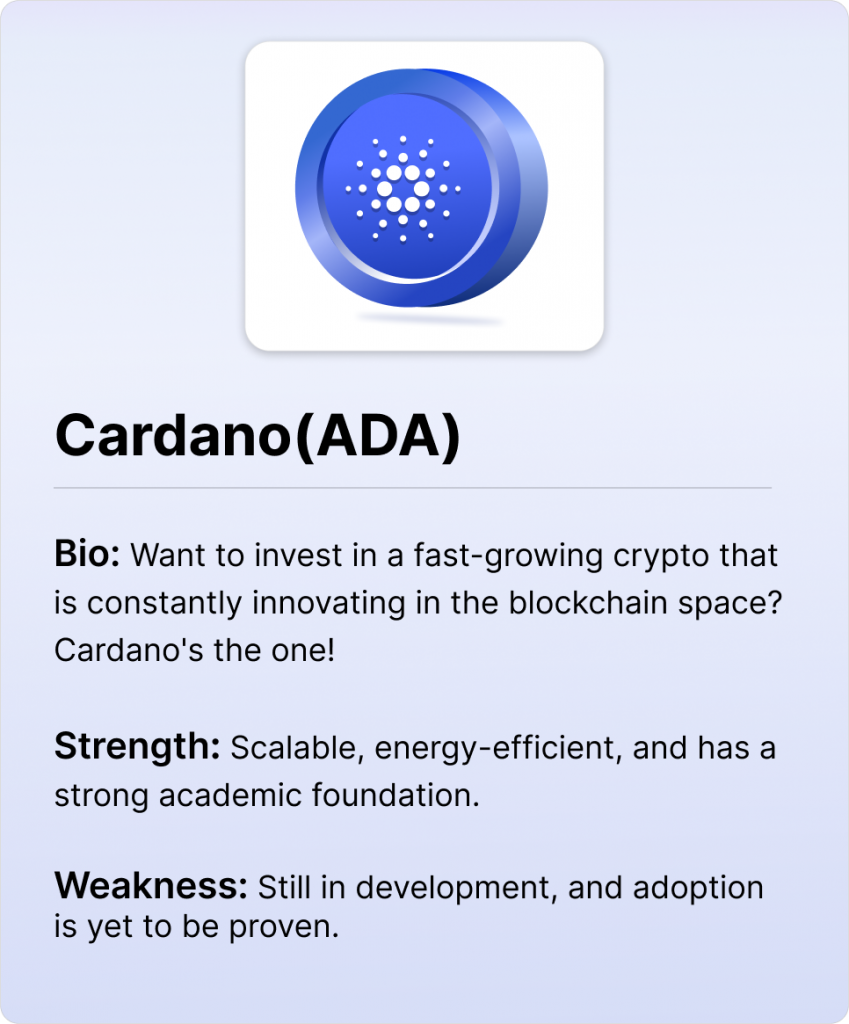 ADA Score

ADA's bullish score is a testament to its robust fundamentals and consistent growth.
How Did We Arrive at This Score?
We scrutinized ADA across 4 important parameters, offering a well-rounded perspective on the cryptocurrency's strengths and weaknesses.
1. Price Performance ✅
Though past price movements don't necessarily dictate future prices, it's good to know how your investments have performed historically.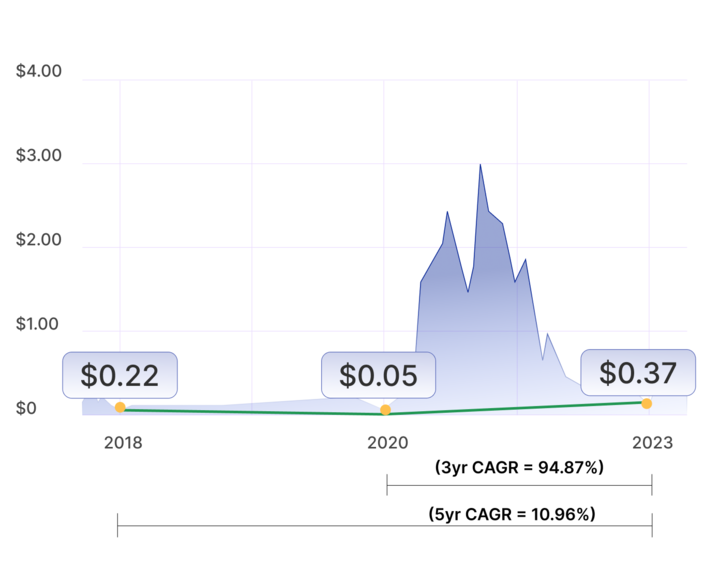 2. Fundamental Analysis ✅
This section focuses on evaluating the Cardano network on key on-chain metrics.
2.1. Active Addresses Count
The number of active addresses reflects the network's activity. More active addresses indicate a growing network, which positively affects the token price.
Average monthly active addresses on Cardano went from ~ 140k to around 1.5M between 2018 to 2023. It grew at a CAGR of ~61%.
2.2. NVT Ratio
💡 NVT Ratio: It compares the market cap of a cryptocurrency to its transaction volume. A high NVT ratio indicates that the market cap is outpacing the transaction volume, which may be a sign of a bubble. A very low NVT ratio would mean the token is currently highly undervalued.

P.S. This ratio shouldn't be looked at in isolation and must always be combined with other indicators. As a general rule of thumb, an NVT ratio that is more than twice the historical average is considered to be significantly higher.
2.3. Blockchain Network Profitability
This is calculated by subtracting the net incentives given to network participants like validators from the platform's overall income.
100% of the fees generated by the Cardano network goes to the validators. In May 2023, Cardano generated over $229k in fees, exhibiting an 86% YoY growth
3. Community Sentiment
Over the last 7 days, Cardano was mentioned ~31.7k times across Telegram and Twitter, of which ~10.6k mentions were positive, ~1.4k were negative, and about 19.7k were neutral.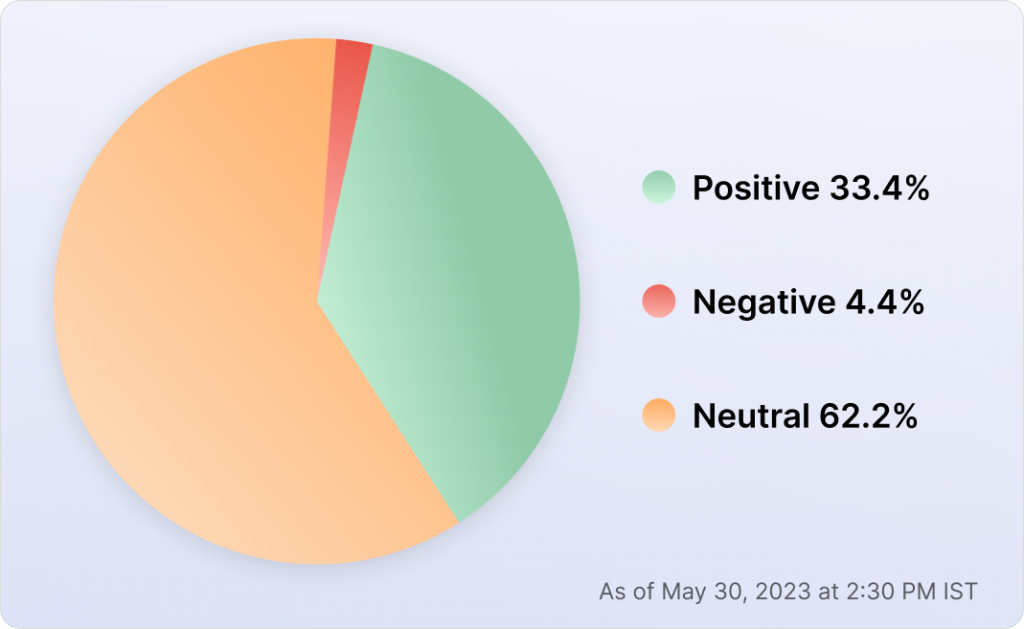 4. Technical Analysis ✅
Oscillators: They are typically used to identify overbought and oversold conditions. When an oscillator is oversold, it indicates that the security is underpriced and may be due for a rally and vice versa.
Moving Averages: They help identify trends and trend reversals. When a moving average crosses above another moving average, it indicates that the trend is bullish. When a moving average crosses below another moving average, it indicates that the trend is bearish.
💡Although technical analysis suggests that ADA is likely to experience a sell pressure in the short term, its strong fundamentals make it a valuable long-term investment.
Key Highlights
1. ADA's market capitalization increased by 54% QoQ, moving Cardano from the 9th to the 7th position in terms of market cap.
2. Total Value Locked (TVL) in Cardano's DeFi ecosystem grew by 172% QoQ, driven by established protocols like MinSwap and newer protocols like Liqwid Finance.
3. The total stablecoin value on Cardano increased by 261% QoQ, mainly due to the adoption of Indigo's IUSD and Djed's DJED stablecoins.
Disclaimer: None of the information in this article is intended to be financial advice, please do your own research before making any investments.