A few days ago, we discussed the highly anticipated Bitcoin halving scheduled for next year. The Litecoin halving is a precursor, less than 60 days away.
Will LTC's price go up post-halving? Maybe. But looking at Litecoin's long-term growth prospect would be better before you go ahead and invest in it.
So let's get right in!

#Day 9 – Litecoin (LTC) Coin Of The Day Report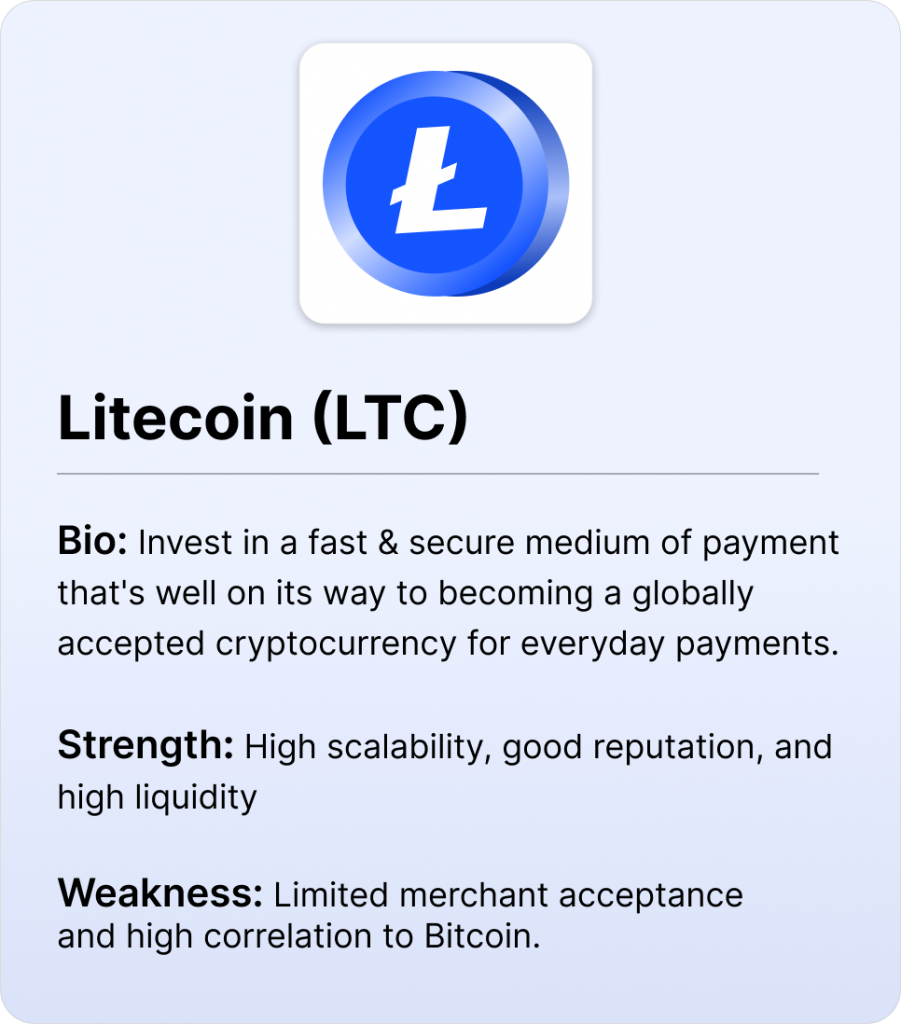 Litecoin Score


Litecoin has held its value quite well and experienced comparatively lower levels of volatility over the last 11 years.

How Did We Arrive at This Score?

We evaluated Litecoin on 4 critical parameters for you to get a 360 view of its health.
1. Price Performance ✅
Though past price movements don't necessarily dictate future prices, it's good to know how your potential investments have performed historically.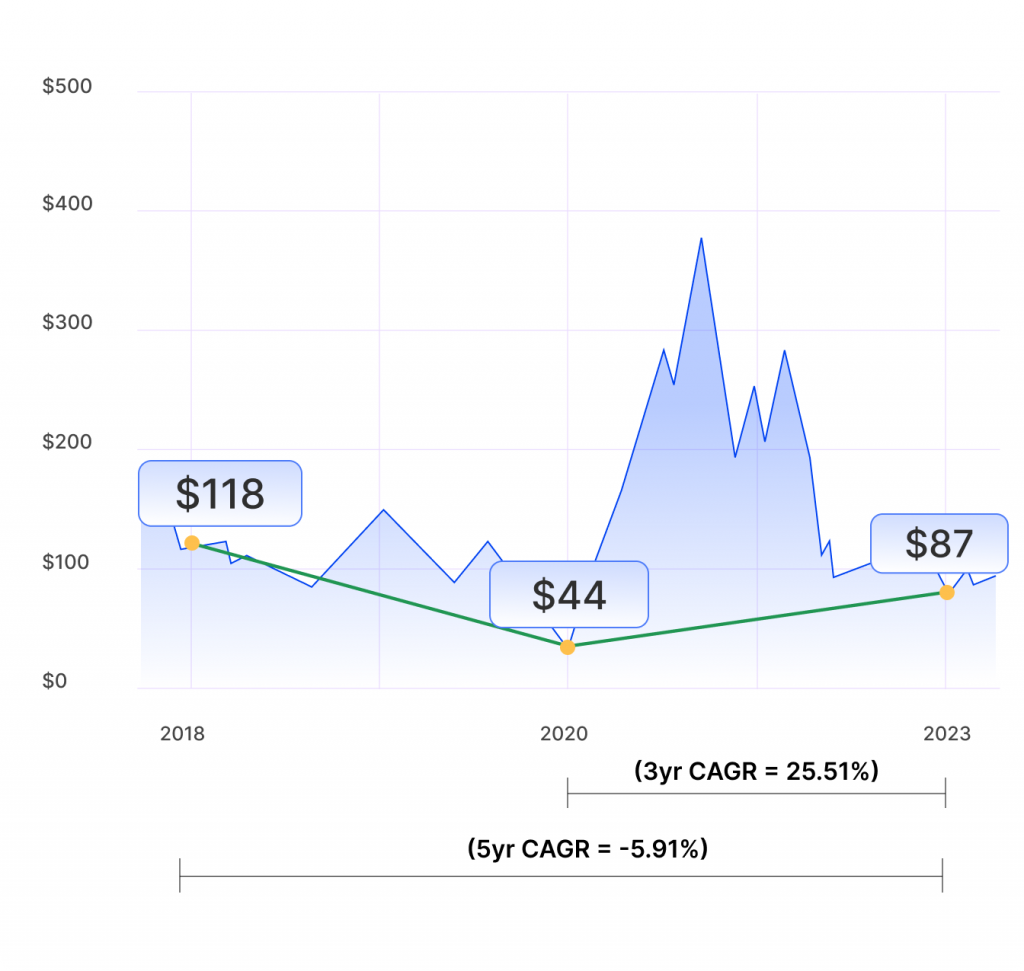 2. Fundamental Analysis ✅

This section evaluates the Litecoin network based on critical on-chain metrics.
2.1. Active Addresses Count
Active address count indicates the overall activity on the network. A growing active address count signals a growing network and positively impacts the network token's price.

Monthly active addresses on Litecoin went from ~ 1.6M to around 12M between May 2018 to May 2023 at an annual growth rate of 49%.
2.2. NVT and MVRV Ratio
💡NVT Ratio: The NVT ratio compares a cryptocurrency's market cap to its transaction volume. A high ratio suggests a potential bubble since the market cap is outpacing the transaction volume. A low ratio indicates an undervalued token.
💡MVRV Ratio: This helps determine if a cryptocurrency is overvalued or undervalued by comparing the market cap of a crypto to its realized cap. Realized capitalization is the total value of all cryptocurrencies that have been moved in the past.

P.S. The NVT ratio for each cryptocurrency varies. Also, one shouldn't look at these ratios in isolation and must always combine them with other indicators.
2.3. Blockchain Network Profitability

We measure blockchain network profitability by deducting the net incentives given to network participants, like miners and validators, from the net income generated by the platform.

In May 2023, Litecoin was at a deficit of $19.56M.
3. Community Sentiment
The below pie chart measures the sentiment for Litecoin across Telegram and Twitter. Over the last 7 days, Litecoin was mentioned ~199.3k times, of which ~50.9k mentions were positive, ~9k were negative, and about 139.4k were neutral.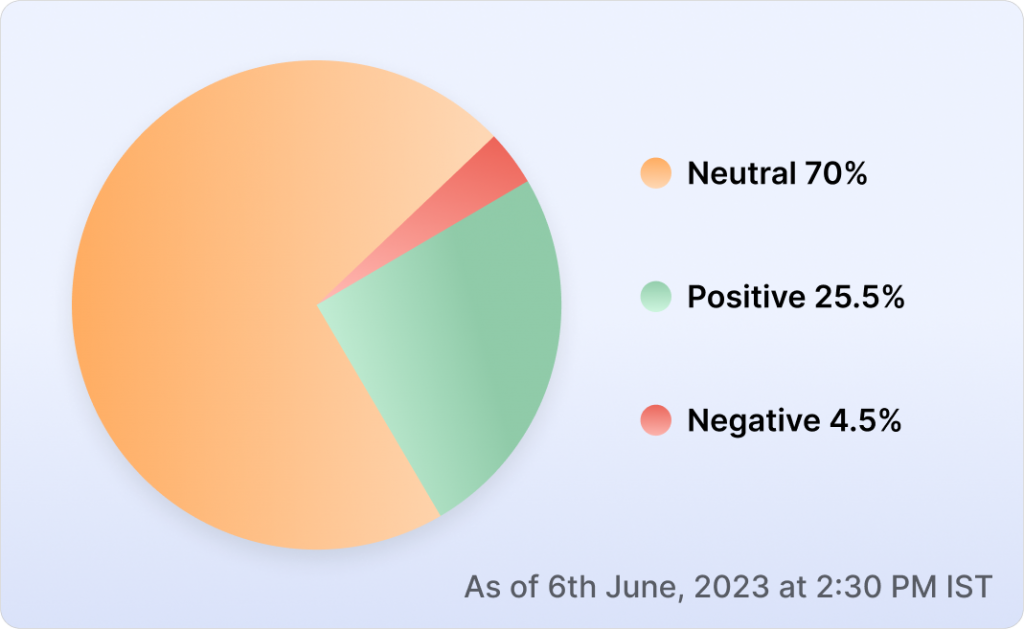 4. Technical Analysis ✅
Oscillators: They suggest a buy signal when an asset is oversold, indicating that the security may be underpriced and vice versa.
Moving Averages: When a short-term moving average crosses above a long-term moving average indicator, it suggests that the trend is bullish and vice versa.


💡Oscillators indicate that LTC may be oversold, and moving averages suggest active selling of the token.

Key Highlights

Litecoin adoption accelerated rapidly as it overtook Ethereum in terms of the number of unique addresses on the network, going past the 180M mark. Simultaneously, Litecoin wallet adoption also reached all-time highs.
The next Litecoin halving is coming up on August 2, 2023. Halvings usually reduce the supply of new cryptocurrencies.
Disclaimer: None of the information in the email is intended to be financial advice; please do your own research before making any investments.