For our 15th and final Coin of the Day, we are talking about UNI, a token associated with the largest DEX in the world that continues to revolutionize DeFi, with a community that grows larger by the day.

#Day 15 – Uniswap (UNI) Coin Of The Day Report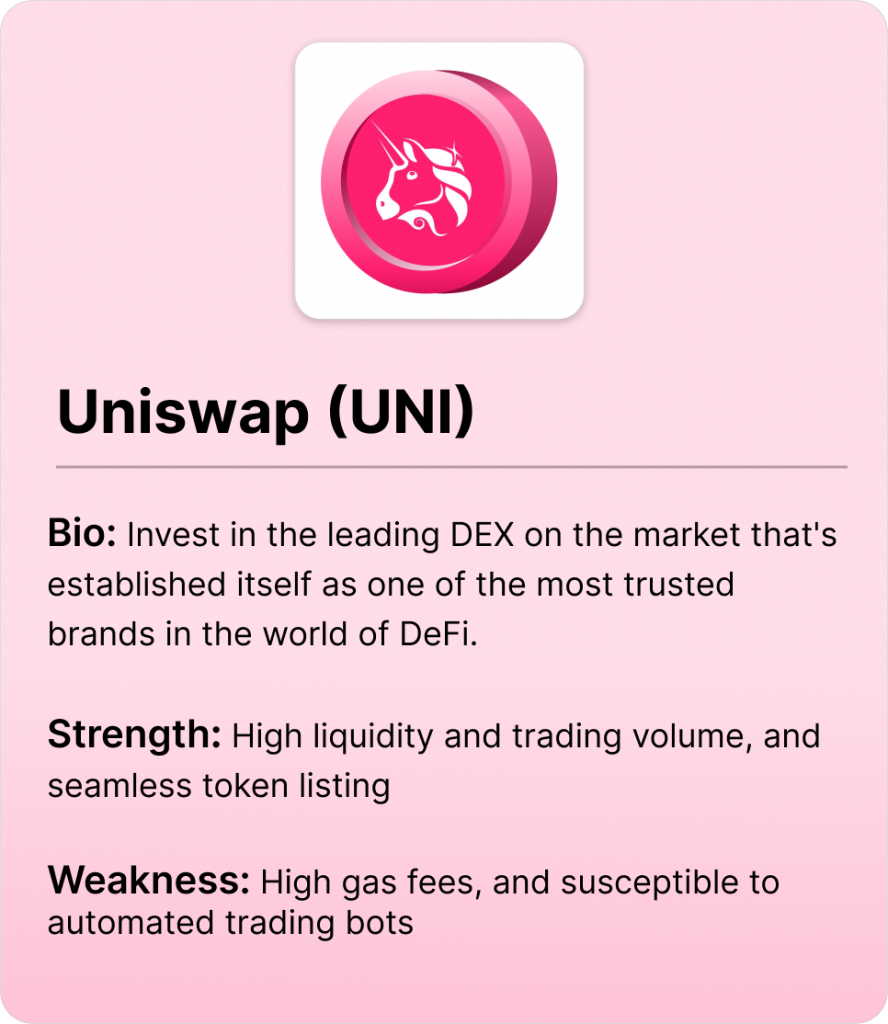 UNI Score


Uniswap's score reflects the fact that it is the largest decentralized exchange in terms of trading volume. Its strong fundamentals and supportive community have ensured its consistent growth.

How Did We Arrive at This Score?
We evaluated Uniswap on the following parameters.
1. Price Performance ✅
Though past price movements don't necessarily dictate future prices, it's good to know how your potential investments have performed historically.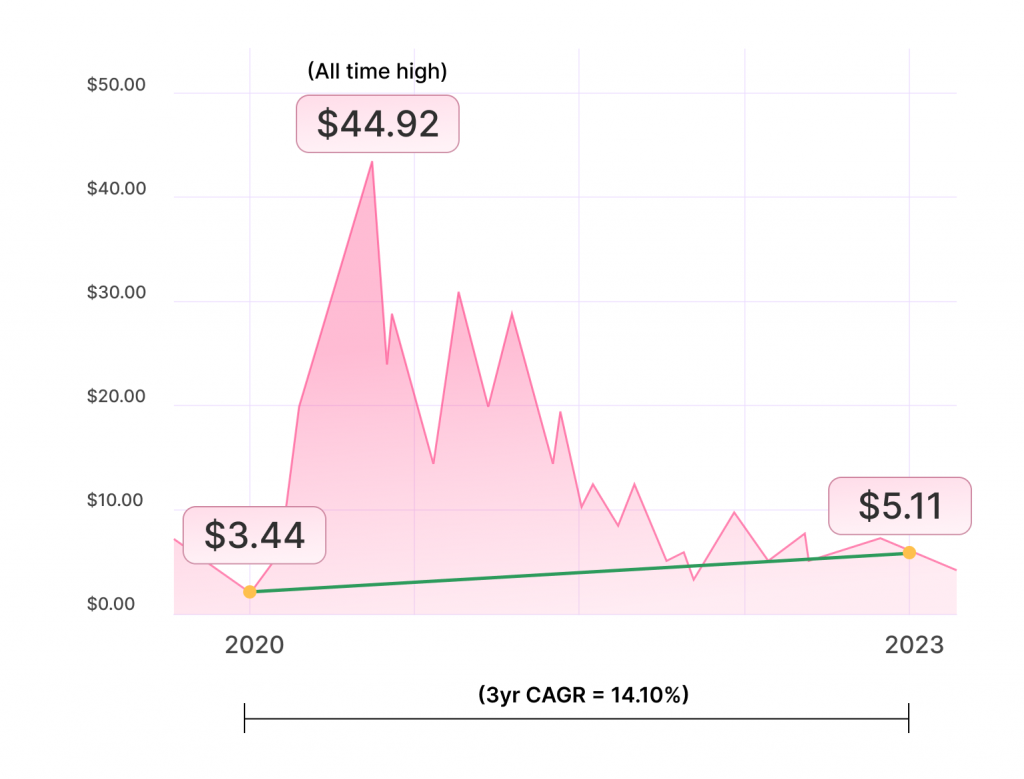 2. Fundamental Analysis ✅

This section evaluates the Uniswap network based on critical on-chain metrics.
2.1. Active Addresses Count
Active address count indicates the overall activity on the network. A growing active address count signals a growing network and positively impacts the network token's price.

Monthly active addresses on the Uniswap network went from ~112k in Apr 2021 to ~13k in Apr 2022, followed by a steady uptrend to 24k in Apr 2023.

2.2. NVT Ratio
💡NVT Ratio: It compares a cryptocurrency's market cap to its transaction volume. A high ratio suggests a potential bubble since the market cap is outpacing the transaction volume. A low ratio indicates an undervalued token.


P.S. The NVT ratio for each cryptocurrency varies. Also, one shouldn't look at NVT in isolation and must always combine it with other indicators.
2.3. Network Adoption
We evaluate network adoption by accounting for Uniswap's trading volume and the number of transacting users on its blockchain.
The average monthly trading volume* on Uniswap went from ~$35.4B in 2022 to around $42.7B in 2023 (as of May 2023).
This coincided with a monthly transacting users (MTU) growth, which went from ~842k in May 2021 to ~244k in May 2022, followed by an impressive comeback to 560k in May 2023.
*These numbers were arrived at by considering the trading volumes of Uniswap v3 on Ethereum, Arbitrum One, and Polygon, and Uniswap v2 on Ethereum.
3. Community Sentiment
The UNI Fear and Greed Index analyzes social mentions, search engine queries, and technical indicators to gauge community sentiment. Fear suggests higher levels of uncertainty around the UNI token.

However, Warren Buffett once said that it is wise for investors to be "fearful when others are greedy, and greedy when others are fearful."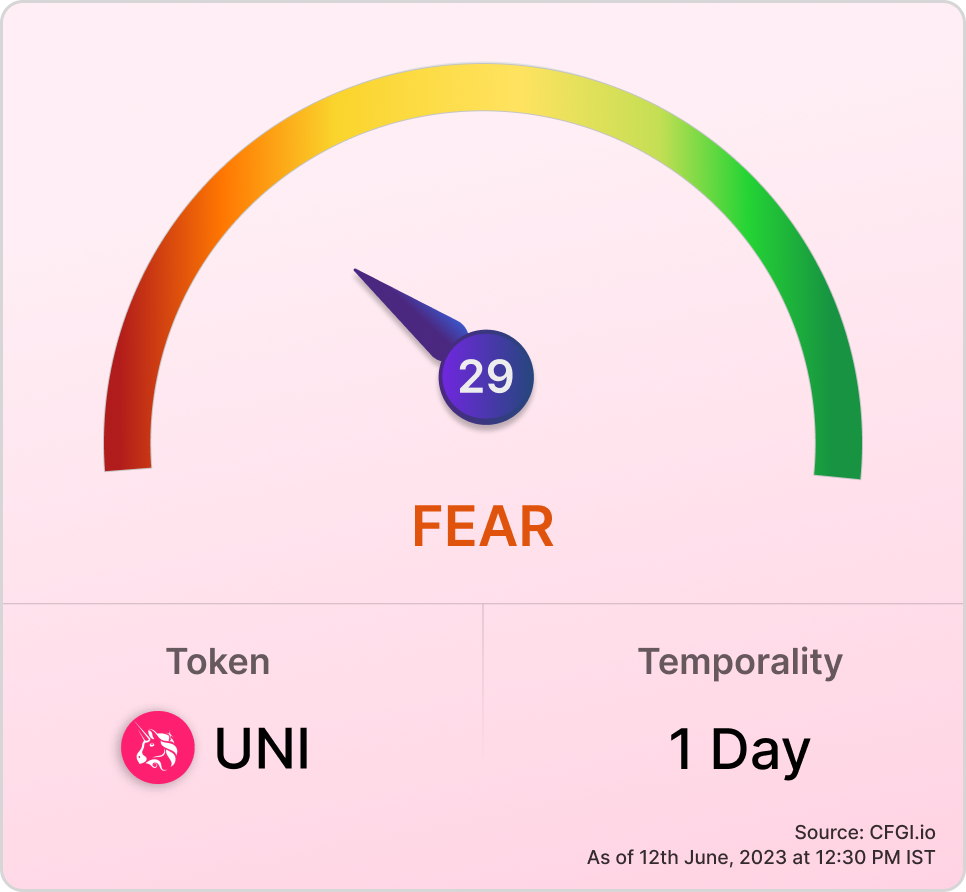 4. Technical Analysis ✅
Oscillators: They suggest a buy signal when an asset is oversold, indicating that the security may be underpriced and vice versa.
Moving Averages: When a short-term moving average crosses above a long-term moving average indicator, it suggests that the trend is bullish and vice versa.



💡Oscillators suggest a buying opportunity while moving averages indicate short-term sell pressure.

Key Highlights

With the collapse of SVB driving investors to DEXs in droves, Uniswap saw its highest single-day trading volume in history in Q1 2023, reaching approximately $11.8B on March 11, 2023. Additionally, liquidity providers on Uniswap earned $77M in March 2023.
Q1 2023 saw Uniswap expanding, with Uniswap v3 deployments on Polygon zkEVM and BNB Chain, effectively creating larger avenues for adoption.
Uniswap announced its deployment on the Conflux Network, an L1 EVM-compatible blockchain expected to help Uniswap tap into the Chinese and Asian markets.
Disclaimer: None of the information in the email is intended to be financial advice. Please do your own research before making any investments.