This week in The Flippening, TL;DR
MicroStrategy acquired 11.88 BTC per hour every day for the past 400 days. Litecoin's roller-coaster ride following a tweet claiming Walmart's alleged partnership with Litecoin. 'Floki has arrived' tweet sends the price of Floki themed cryptocurrencies soaring. Coin of the week. Top Mudrex algos, memes, and more.
---
Top Highlights of the Week (ending 10th Sep)
MicroStrategy now holds more than 114,042 Bitcoins 🤑
400 days ago, business intelligence firm MicroStrategy owned 0 Bitcoin. They have effectively purchased 11.88 BTC per hour / 1BTC every 5 mins over the last 400 days.
MicroStrategy purchased an additional 5,050 bitcoins this week for ~$242.9 million in cash at an average price of $48,099 per Bitcoin. They now hold more than 114,042 Bitcoins, worth more than $3.16 Billion at an average price of $27,713 per BTC.
Walmart says the press release on Litecoin partnership is fake 👹
Walmart Inc released a press release stating that the retailer's partnership with cryptocurrency Litecoin was fake. The fake statement had said that 'Walmart would allow its customers to make payments with Litecoin at its online stores'. The price of Litecoin had shot up massively within minutes following the now-deleted tweet.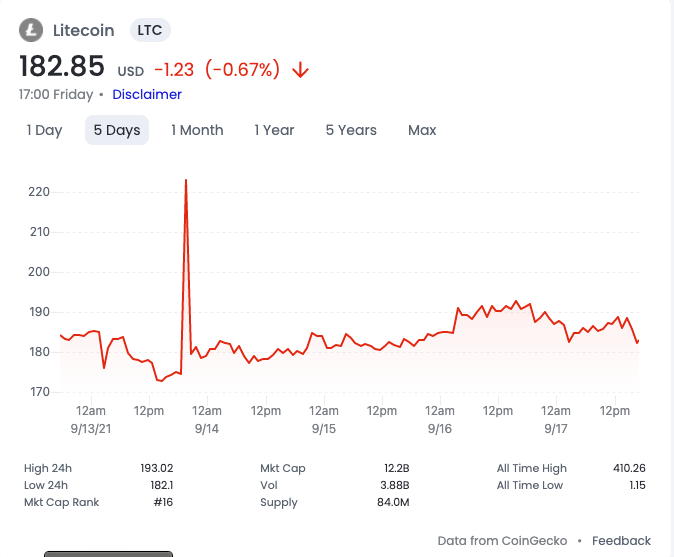 "Floki has arrived" 🥴
Elon Musk tweeted a picture of his pet Shiba Inu with the caption 'Floki has arrived' sending the prices of Floki-themed cryptocurrencies soaring. Shiba Inu almost shot up 1000%.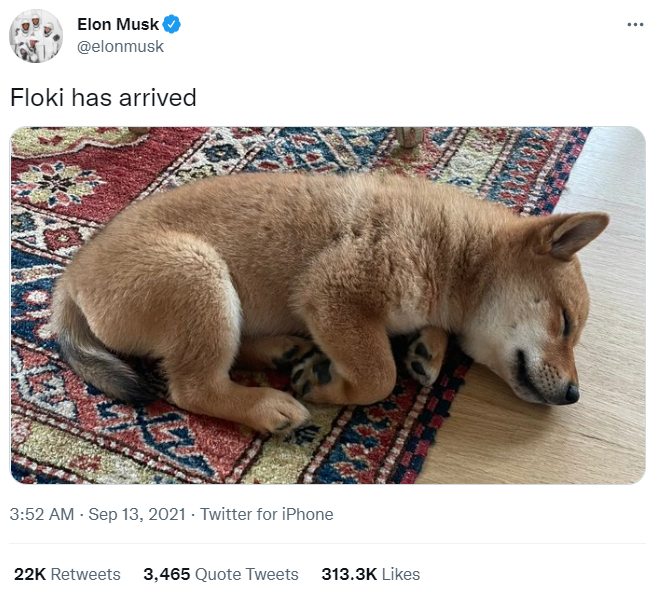 ---
📰 Other news and top reads:
---
Market Performance Overview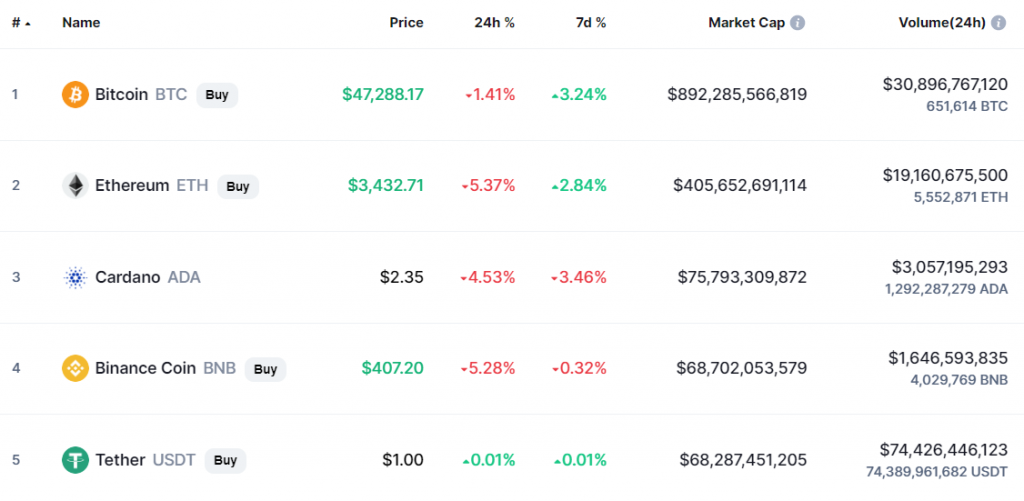 It was a relatively consolidated week for the top cryptos. Solana, which had a fantastic rally during the previous week, ended this week with a 24.68% decline. Initially, during the week, the Altcoins showed strength. However, most of the top 30 Altcoins ended the week with a modest decline.
---
Choosing A Crypto Exchange — Centralized vs Decentralized
This week we decided to do a study on the differences between centralized and decentralized crypto exchanges. Read it here.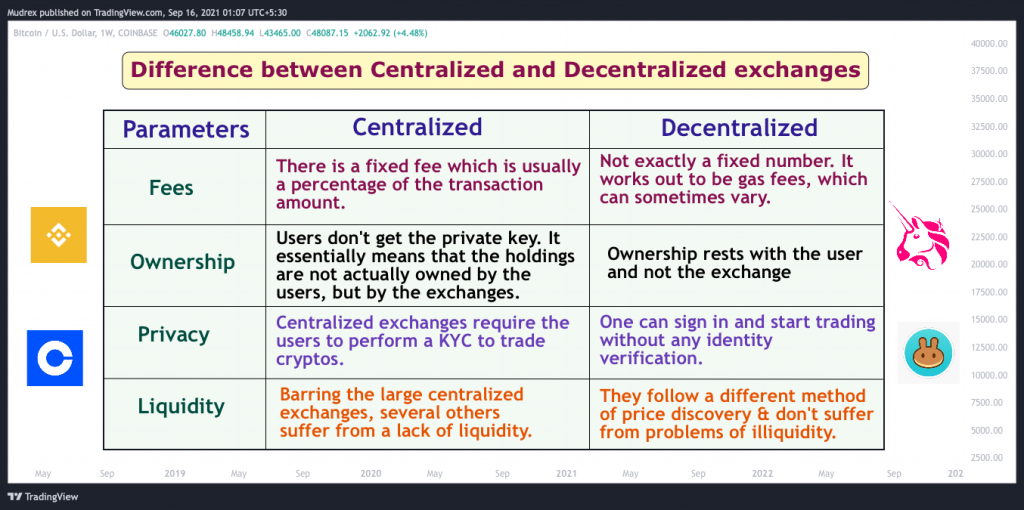 ---
Coin of the week🤑💸
HEDERA HASHGRAPH: $HBAR
Our coin of the week is HBAR. Hedera is designed to be a fairer, more efficient system that eliminates some of the limitations that older blockchain-based platforms face — such as slow performance and instability.
---
Featured – Top Algos of the Week
Mudrex helps investors like you to invest in high-performing automated trading algorithms created by some of the best traders in the world. Here are 3 top-performing algorithms from the last week:
SafeSurfing ETH/USDT (Long 2x – Futures) (Performance Score 7): This strategy aims to surf the uptrend and identify unique entry points to gain safe & sustainable profits.
Divergent-ETH (Performance Score 7): The bundle watches out for Price divergences and is able to profit in varying market conditions.
SafeStepping ADA/USDT (1.5x) (Performance Score 7): The bundle is robust and designed to work under different market conditions as it consists of both long and short strategies, aiming for higher-risks higher-rewards.
Here we are, at the end of our 7th edition. We hope you liked reading it. Please write back with your feedback, comments, and stuff that you'd like us to include in the newsletter. Here's a meme for the OG investors.