Hey there,
Happy Bitcoin Pizza Day! To spread the joy on this iconic day, Mudrex has sent delicious pizzas to your office so you can join in on the celebrations. So while you enjoy all this cheesy goodness and dream of being a Bitcoin millionaire (which doesn't have to remain a dream), we request you to share an image of you and your colleagues enjoying the pizzas on LinkedIn and don't forget to tag @mudrex.
The Origin of Bitcoin Pizza Day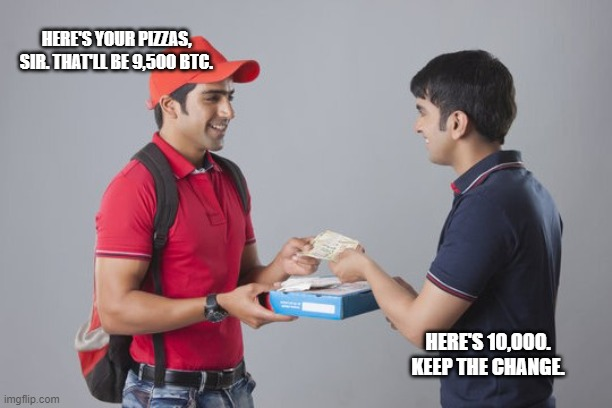 Would you pay 10,000 bitcoins for the pizzas in front of you? That's exactly what Laszlo Hanyecz, an American man, did on May 22nd, 2010. This purchase marked the first transaction using Bitcoin- the very purpose for which it was created. And every year since then, this day has been celebrated by the community as Bitcoin Pizza Day!
So as we celebrate this Bitcoin Pizza Day, we couldn't resist the temptation to share the joy with companies that embody the spirit of innovation and forward-thinking just as much as we do.
Now that you're familiar with the history of Bitcoin, help us shape its future by spreading the good word of Mudrex- tag @mudrex in your Bitcoin Pizza Day pictures on LinkedIn.