Synopsis
Rising Interest Rates and What It Means For Crypto?
Grayscale Move bullish for ETH
UBS launches Tokenized Fund on Ethereum
Biggest winner and loser of the week
Key Observations
The impact of rising interest rates on crypto
We are not a stranger to long-term interest rates i.e the yields on US government bonds rising fast over the last few weeks. This can be attributed to many factors including rising inflation expectations as a result of rising oil prices, and the selling of US bonds by countries like China and Japan to support their currencies.
This could be an issue for both crypto and stock markets, because rising interest rates are inversely correlated with price action in these markets.
Honestly, the correlation between rising rates and the crypto market has been a lot weaker but there's evidence to suggest that this correlation could return.Further more, correlation makes sense for POS assets like ETH which compete with government bonds for institutional capital. 
Think about it. Why would an institution buy and stake ETH which is a risky asset ,when they can buy US bonds , a relatively reliable bet and earn an even higher yield?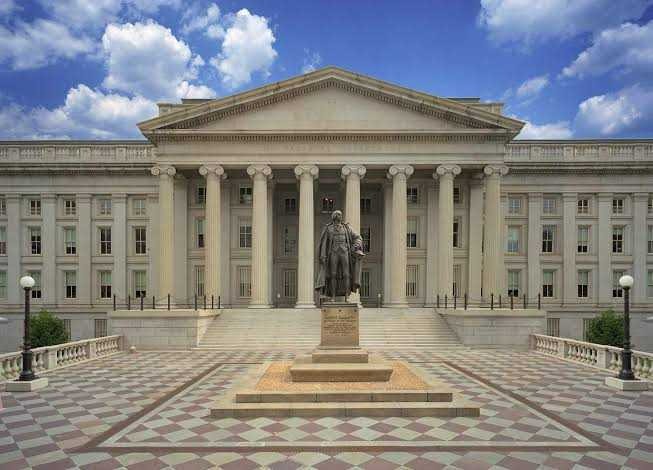 Grayscale Moves to Convert Its Ethereum Trust to a Spot ETH ETF
Grayscale Investments in conjunction with NYSE Arca has filed for approval from the U.S. Securities and Exchange Commission (SEC) to convert the Grayscale Ethereum Trust to a spot ethereum exchange-traded fund (ETF).
Grayscale's Ethereum trust houses over $5 billion in assets under management and is bullish for ETH community as they are the largest Ether investment product in the world.
They are also awaiting the approval to convert a BTC trust to a spot ETF as well. This has led to other asset managers jumping on the bandwagon and adopting a bullish sentiment on the future of crypto.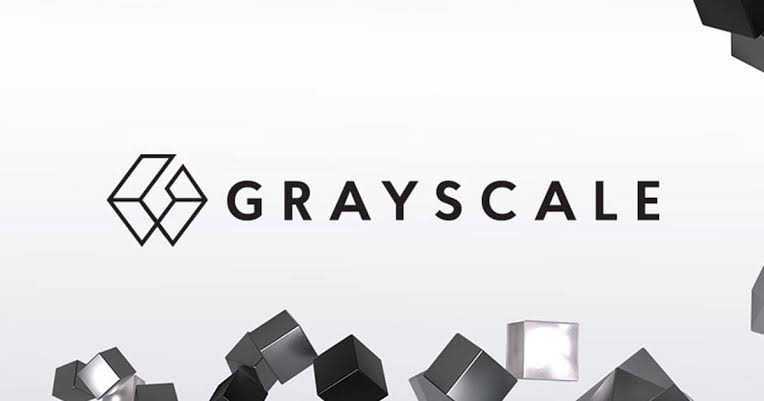 First Tokenized Fund on Ethereum
Swiss banking giant UBS has launched a tokenized investment fund on Ethereum.
The tokenized Variable Capital Company (VCC) fund was launched as part of Singapore's Project Guardian pilot, an initiative by the MAS.
UBS is hoping to introduce similar pilot programs under this project.
The fund is structured as a smart contract on Ethereum and was launched using the bank's proprietary tokenization service. It allows UBS Asset Management to perform various functions, such as processing fund subscriptions and redemptions.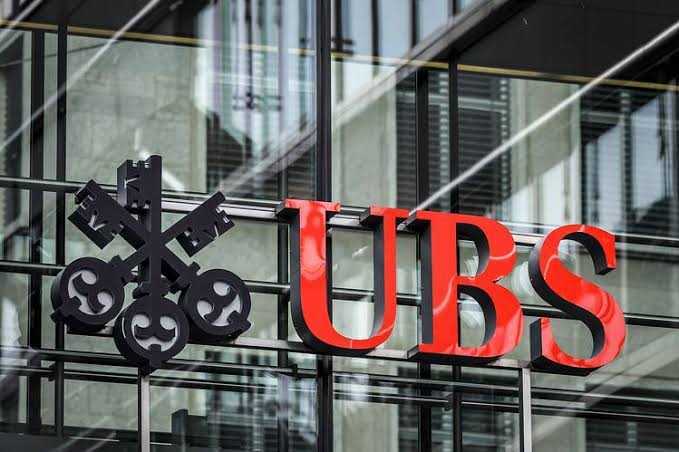 Top gainer of the week: Solana (SOL) up by 25% ⬆️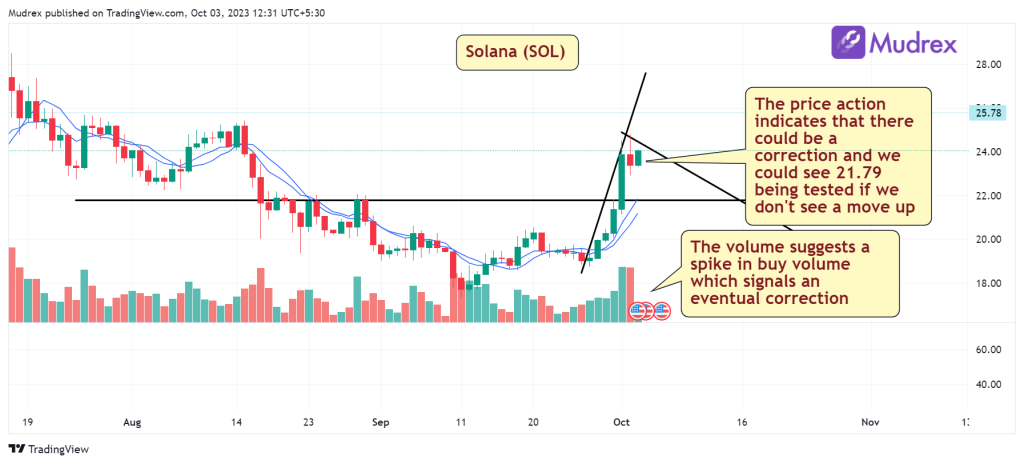 Opinions:
Fundamental Analysis:
Solana's remarkable surge was driven by a remarkable 100%+ increase in its 24-hour trading volume. Additionally, Solana's performance in the decentralized finance sector saw significant growth, with a nearly 47% surge in social engagement over the last week reflecting this positive sentiment.
Technical Analysis:
According to the volume, we can anticipate a correction. This is also highlighted with the recent spike in buy volume. We could see the levels of 21.79 tested if we lose our current position.
Oscillator indicators: 1 bearish, 8 neutral, 2 bullish
Moving average indicators: 1 bearish, 1 neutral, 13 bullish
Biggest loser of the week: Toncoin (TON) down by 13.79% ⬇️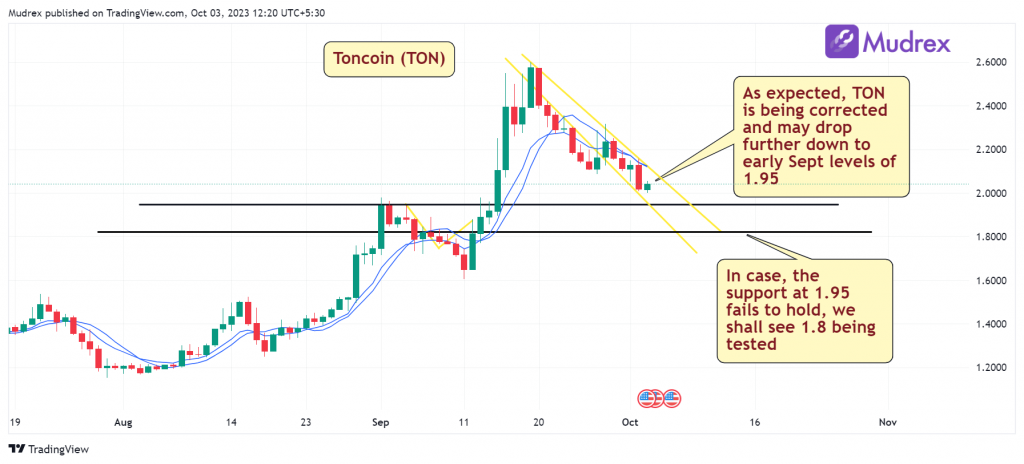 Opinions:
Fundamental analysis:
TON has seen a downtrend since it went up by almost 30% recently. We have no reason to believe that TON has bottomed out.
Technical analysis:
We anticipate that there will be a correction which shall revisit early September levels of 1.95. In case this level fails to hold, we shall see 1.8 being tested as well. We do not recommend buying at current levels.
Oscillator indicators: 1 bearish, 7 neutral, 3 bullish
Moving Average indicators: 6 bearish, 1 neutral, 8 bullish
Conclusion
The cryptocurrency market was marked with important events. The impact of rising interest rates could influence investor confidence. This was followed by UBS tokenization and Grayscale filing for the spot ETF with the SEC. The activity in the market suggests that it is moving up.