At Mudrex, we are all about making crypto investments simpler and more accessible, and all our recent upgrades seamlessly fall in line with this mission. But here's the thing: great products aren't about what we think you need. They're about what you, our users, actually need.
And these are the upgrades we've introduced to the Mudrex app in the last month.
1. Login with your phone number: No Lack Of Choices When Logging In💯
Until now, our users were able to log in through only their email IDs. But at Mudrex, we believe choices are key to having a good experience. Never hurts to have options, does it?
And now, with this new feature, you can use either your mobile number or your email to log in to your Mudrex account, offering you quicker access without compromising security. Two options mean double the safety and none of the hassle!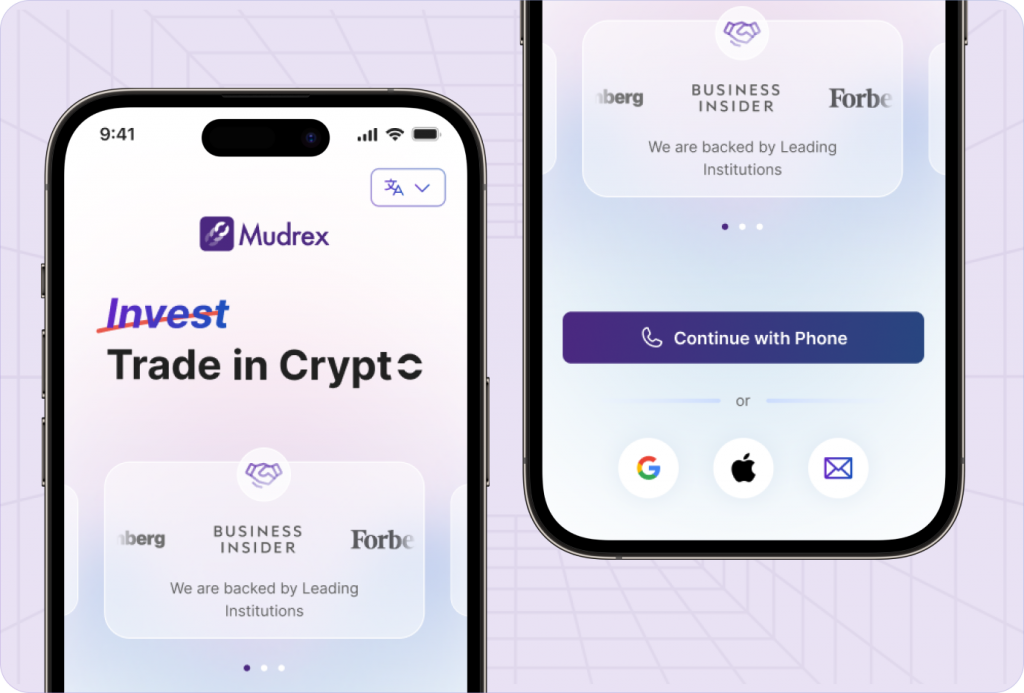 2. Watchlist for Coins and Coin Sets: Always Keep An Eye On Your Favorite Cryptocurrencies👀
One staple feature of any crypto investment platform that we realized we were missing was a crypto watchlist. But since we're all about providing a seamless user experience, it wasn't going to remain missing for too long. Introducing our latest addition- Watchlist!
Watchlist empowers you to track your favourite cryptocurrencies effortlessly and make timely decisions. With this feature, you get:
Personalized Monitoring: Craft your Watchlist with the cryptocurrencies that matter most to you. Stay informed about their real-time prices, market changes, and more.
Simplified Management: Keep all your preferred assets in one place, making portfolio management effortless.
User-Friendly Interface: Our intuitive design ensures that tracking and managing your cryptocurrencies is smooth and hassle-free.
Add Watchlist to your list of investment tools and level up your crypto game today!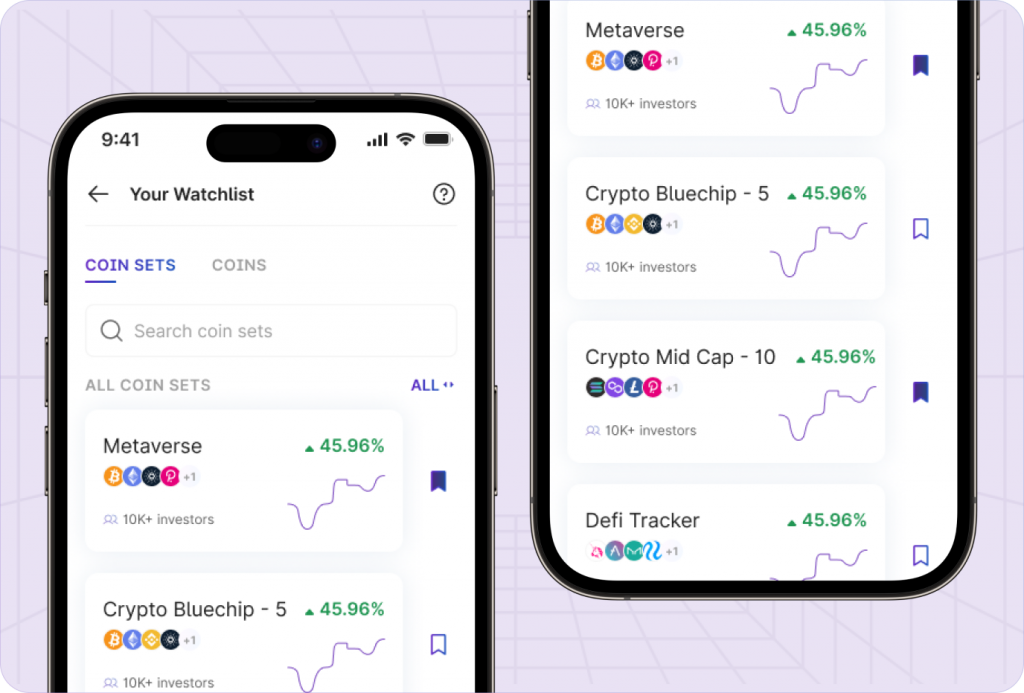 3. Improved discovery for Coin Sets: Everything can be better organised, even Coin Sets💪
1. Core Coin Set Section: We understand that many of you are just beginning your investment journey, and we decided to address those needs. We've introduced a brand-new "Core Coin Set" section, offering a handpicked selection of coin sets that are not only beginner-friendly but also low-risk, helping you build a solid foundation.
2. Collections and Banners for Seamless Exploration
The browsing experience is just as important as the rest of it. And to ensure you get the best browsing experience, we revamped our Coin Set listing page. We've introduced intuitive collections and eye-catching banners to help you seamlessly explore and find the coin sets that align with your interests.
Collections: Coin Sets are now grouped into collections based on themes and market movements, making it easier for you to browse through sets that pique your curiosity.
Banners: Keep an eye out for our new banners that highlight special offers, new launch announcements and featured Coin Sets.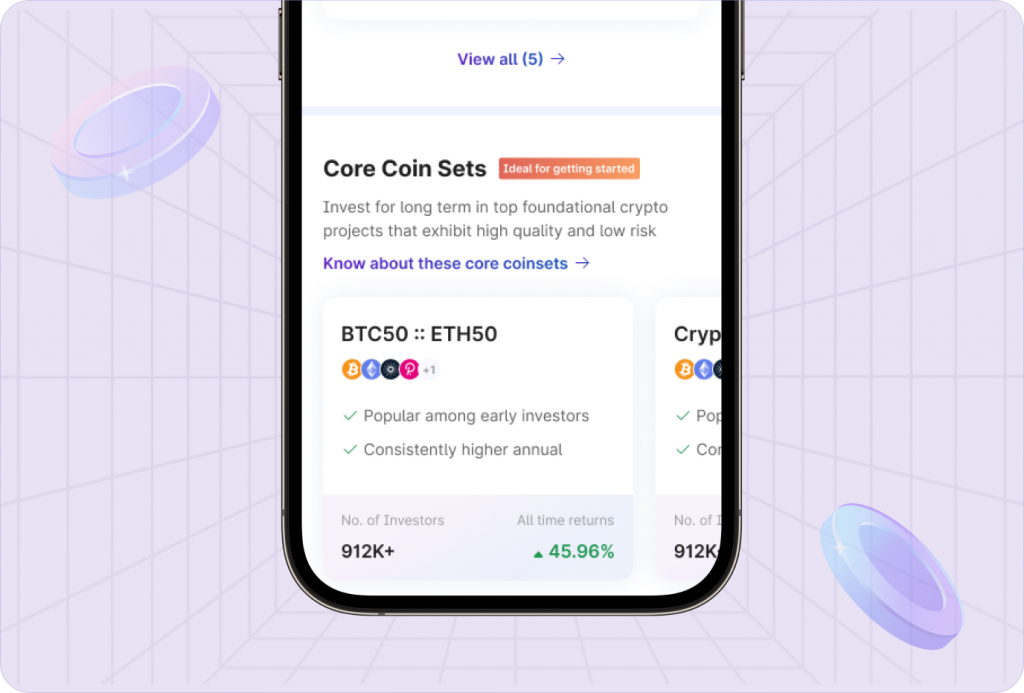 Tax Reports and more: Look at your investments through a more insightful lens🔎
The journey doesn't end with investing, does it? That's why we decided to make the next part of it more insightful as well. Introducing the Reports and Statements section! With this brand-new feature
Monitor Investment Performance: Keep a close watch on how your investments are performing over time.
Comprehensive Transaction Records: Obtain detailed information about your transactions on the Mudrex platform
Calculate Tax Liabilities: Access the data you need to better understand your potential tax obligations.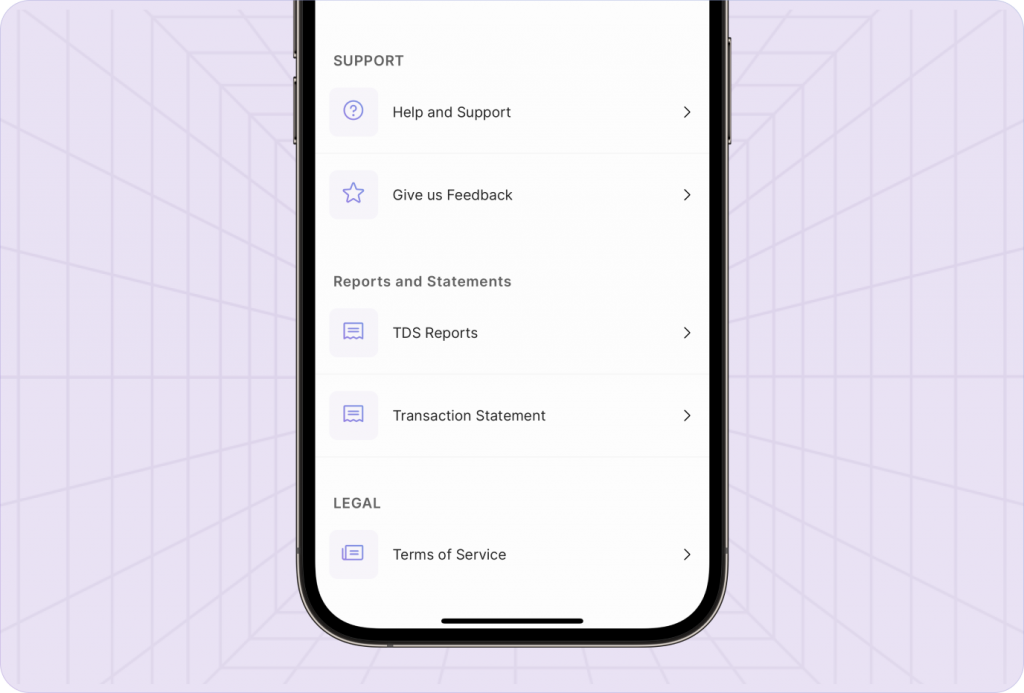 At Mudrex, transparency and empowerment are our priorities, and this new feature underscores our commitment to helping you make informed financial decisions.
So head on to the Mudrex App and explore the Reports and Statements section now.
Well, that's all for this month's updates, folks!
As always, we're committed to giving you the best possible experience and providing you with tools that empower your financial decisions. Keep an eye out for more exciting updates coming your way!