This week in The Flippening, TL;DR
Largest liquidation event in months as more than $3.54 billion worth of positions got liquidated. El Salvador begins accepting Bitcoin as legal tender, so you can pay for your pizza with Bitcoin. SEC locks horns with various cryptocurrency exchanges. Coin of the week. Top Mudrex algos, memes, and more.

---

Top Highlights of the Week (ending 10th Sep)
$3.54 billion worth of positions get liquidated 🥶😱
The largest liquidation event in months as 328,000+ traders were liquidated on Tuesday after BTC tanked. The total value of liquidations stood at over $3.54 billion. The worst figures were from the Huobi exchange where over $43.7 million worth of positions got liquidated.



El Salvador adds 500 Bitcoins to its treasury, accepts BTC as legal tender 😎
El Salvador on Tuesday became the first country to accept bitcoin as legal tender. President Nayib Bukele's government claims the move will give many Salvadorans access to bank services for the first time and save some $400 million in fees on remittances sent home from abroad every year. El Salvador bought its first 550 bitcoins; the first 400 in two tranches of 200, and another 150 coins during the dip.


SEC now locks horns with cryptocurrency exchanges 👹
The US Securities and Exchange Commission (SEC) has threatened to sue Coinbase Global Inc if the crypto exchange goes ahead with plans to launch a programme allowing users to earn interest by lending crypto assets, Coinbase said on September 8.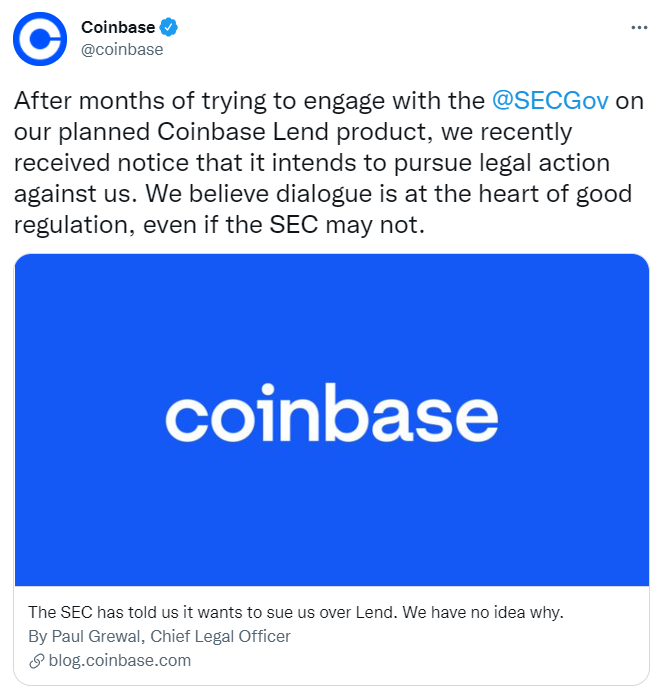 The SEC is also investigating the crypto exchange developer Uniswap Labs, the main developer behind one of the world's largest cryptocurrency exchanges, Uniswap, the Wall Street Journal reported on Friday, citing people familiar with the matter.

---

📰 Other news and top reads:
---

Market Performance Overview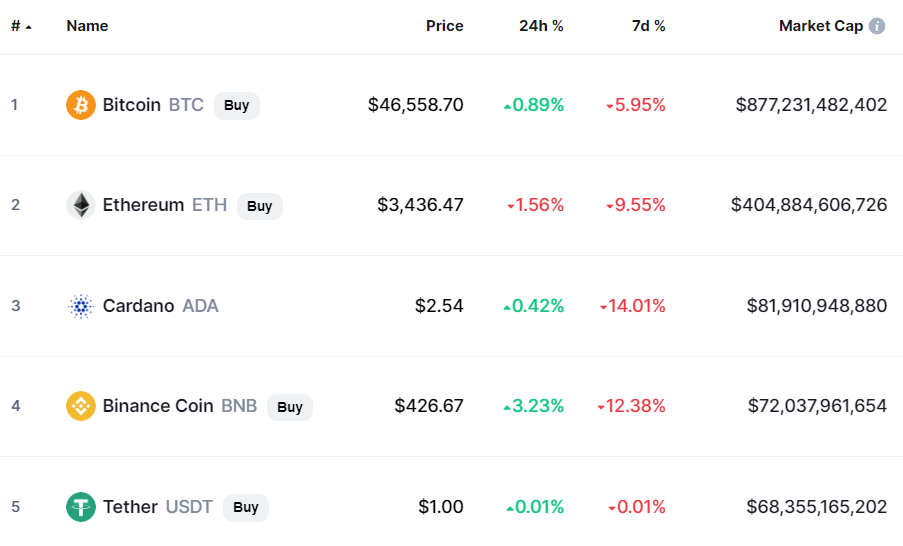 The top cryptos ended the week in the red zone, with ADA (-14.01%) and BNB (-12.38%) witnessing a significant decline in prices. ADA, which witnessed a bull run last week, reaching an all-time high of over $3, witnessed consolidation this week. Other major coins witnessed reduced prices due to major liquidations that occurred in the last few days.

---

Trading 101
We've been writing about crypto basics and masterclasses in this section for the past few weeks. This time, we've decided to cover an interesting blog on Automated Trading.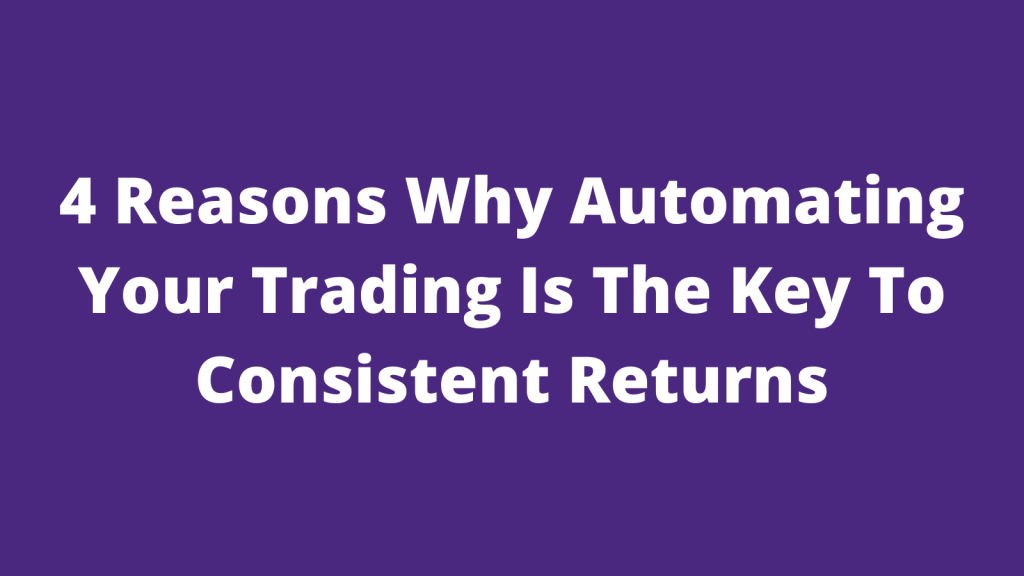 ---
Coin of the week🤑💸
ALGORAND: $ALGO
Although several coins made massive moves this week, our coin of the week had to go to Algorand! This crypto did not tank hard even during some of the severe market crashes over the past 3 months. After weeks of consolidation, this crypto gave a massive breakout. And the official Algorand wallet is pretty cool too!

---

Featured – Top Algos of the Week
Mudrex helps investors like you to invest in high-performing automated trading algorithms created by some of the best traders in the world. Here are 3 top-performing algorithms from the last week:
VdET76 – Daytrading 7-coin multiassets (Performance Score 7): This strategy focuses on 7 major coins while also trading on multiple smaller assets.
MisterCripto LINK Futures (Performance Score 7): The Bundle includes 5 strategies working on different time frames and designed with multiple indicators.
Jack eth (Performance Score 7): The bundle is robust and designed to work under different market conditions as it consists of both long and short strategies, aiming for higher-risks higher-rewards.

---

Here we are, at the end of our 6th edition. We hope you liked reading it. Please write back with your feedback, comments, and stuff that you'd like us to include in the newsletter.
We'll leave you with this hilarious take on Solana's crazy growth this week!