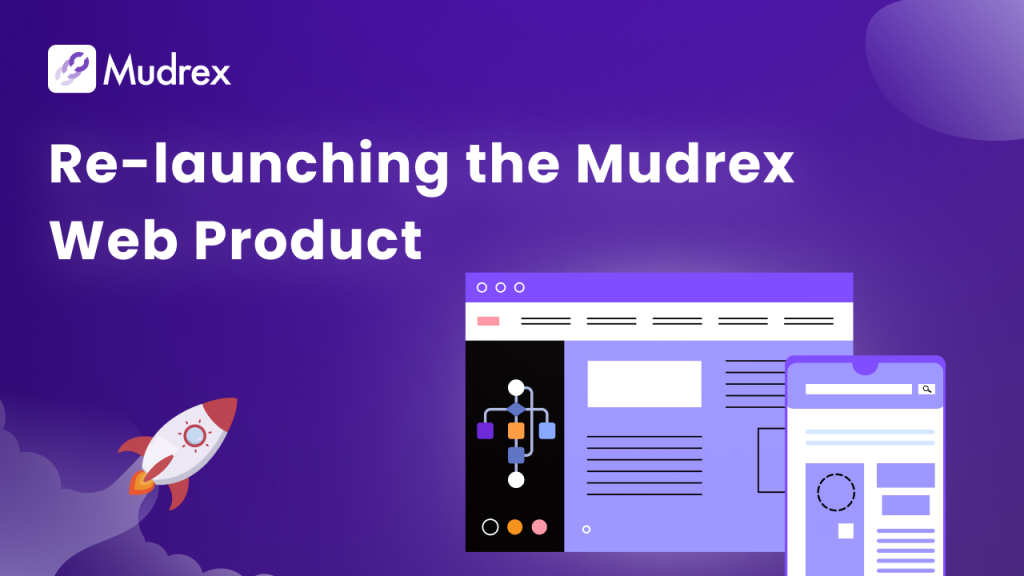 Four years ago, when we started the Mudrex website, the product was focused only on helping traders automate their trading and monetize their intelligence. We created a state-of-the-art strategy builder, a robust backtesting engine and a reliable order trading infrastructure to support their needs.
We strongly resonate with the phrase, "change being the only constant". In the last four years, the crypto market evolved from approximately 5 million traders to over 50 million retail investors. The Mudrex website also continued to evolve along with the market. We launched multiple products like Algos marketplace (3 versions of it with time), Mints, Coin Sets, etc. to service our retail clients.
Somewhere along the way, the focus on our retail investor audience increased exponentially compared to the original creator audience. Thereon, the web product itself became a mishmash of features for both traders and retail investors. We felt we were not able to give justice to either audience. We realized this almost six months ago and, as a result, started building a completely new experience for our retail users on the Mudrex App.
Today, the Mudrex App has been running for a couple of months in beta and works excellent for our retail investors. We rebuilt the entire investing experience from the ground up, focusing on the things that help you build wealth in the long run. The goal is to simplify getting into and out of crypto, reduce complex decision-making of deciding when to buy, what to buy, where to buy etc., and help you create a system of regular long-term investing.
Now that the retail product is ready, it's time we went back and did justice to the web product and built upon the experience for our pro-trader audience, and the first step towards that is to clean up. The phased rebuilding will happen in 3 phases.
Users will no longer be able to use the web for investing in:
By 15th June, we will:
Remove Mudrex Subscription. Creating your strategies and using the full potential of mudrex algo builder will become free for everyone!
Make Mudrex Spot and Futures wallet on the web as 'withdraw only.'
Stop all convert orders in the Mudrex wallet.
Disable publishing and monetizing new algos.
Stop deposits in the Mudrex Prepaid wallet
From 30th June,
All investments in Algos (public and private) and Mints will be stopped and positions closed
All investments in Coin Sets using Exchange API keys will be stopped.
The funds in Mudrex Futures will be transferred to Mudrex Spot.
All withdrawable funds in the Mudrex Prepaid wallet will be transferred to Mudrex Spot.
Mudrex Spot will continue 'withdraw only.'
We will sunset all the API integrations except Binance and FTX.
During the entire time and post this transition:
The app will support:
KYC of global users
Investing in Coin Sets
Buying and selling crypto from local currencies
Fixed income product

The web will support:
Creating your strategies
Backtesting and paper trading
Connecting new exchanges
Going live with your own algo strategies
Once this is done and the dust is settled, we will be able to focus our energies on independently improving both the app and the web product.
The web product will see a rebirth as we open up a lot of exciting features that we want to add for our traders like:
Adding additional data streams like sentiment data, blockchain stats, etc.
Launching a code editor
Hyper parametrization and AI-based strategy optimizer
A completely rebuilt execution logic and real-time ultrafast order execution
Long-running global trading contests
Creating your own publisher profile and publishing and monetizing strategies by yourself, etc.
As we embark on this rebuilding of Mudrex, we would like to take a moment and thank all our community members for believing in us and helping us build a phenomenal product. We hope that this transition will only make the experience better for everyone! Onwards and upwards. 🚀🚀🚀