This week in The Flippening, TL;DR
Polygon comes up with innovative scaling solution for Ethereum.
HODL it is for Ethereum as ETH held in exchanges reaches 4 year low.
Crypto winter is nowhere in sight for CryptoPunks NFT.
---
Top Highlights of the Week
Polygon Readies ZK Rollup Testnet, Eyes Mainnet Launch in 2023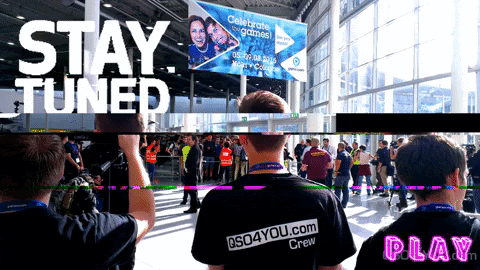 Polygon describes zkEVM as the "first Ethereum-equivalent scaling solution that works seamlessly with all existing smart contracts, developer tools and wallets.
According to Polygon: "This scaling solution was at least 12 to 18 months away. But here we are, and we are open sourcing the code and making the test net live."
⁠Ethereum Held on Exchanges Plunges as Stakers Prepare for The Merge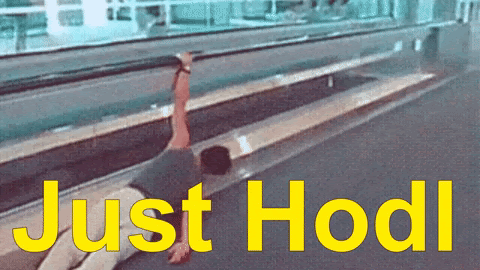 ETH held on exchanges hit a four-year low following record staking figures on Ethereum 2.0.
It implies that people are not selling or trading their ETH, and instead holding it for staking. It potentially presents a strong bull case for the largest Altcoin.
Are you HODLing your ETH?
CryptoPunks Floor Price Tops $100K in Ethereum for First Time in Two Months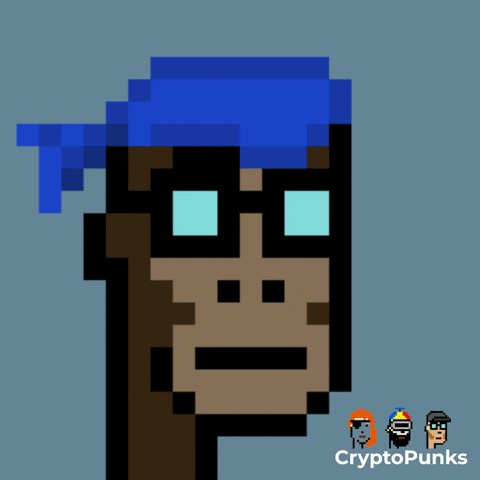 If you thought this was the crypto winter, think again! Even the cheapest NFT of the glamorous CryptoPunks fame is worth $100k, throwing the crypto winter out of the window!
---
Other Highlights:
Tesla Sold About 75% of Its Bitcoin to Add $936 Million to Balance Sheet The crypto market remains unfazed
Auction house Christie's announced the launch of its own in-house investing firm to support web3 innovation

According to Tim Beiko of the Ethereum Foundation, the much-awaited Merge event for Ethereum's transition to proof-of-stake might take place the week of Sept. 19.
Barclays is expected to invest a few million dollars in crypto custody firm Copper.
---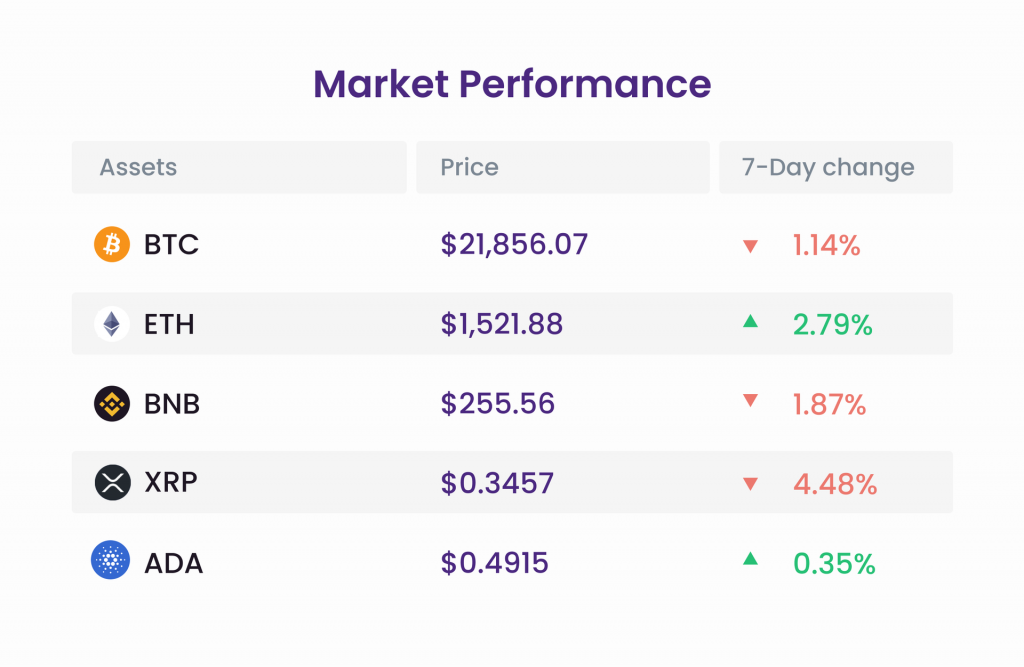 Disclaimer: All price movements are recorded up to 3:30 PM UTC, 25th July 2022
The previous week had been quite a recovery for the cryptocurrency market. However, markets seem jittery at this week's start owing to the Federal Reserve meeting. The interest rate is expected to be hiked by another 75 basis points.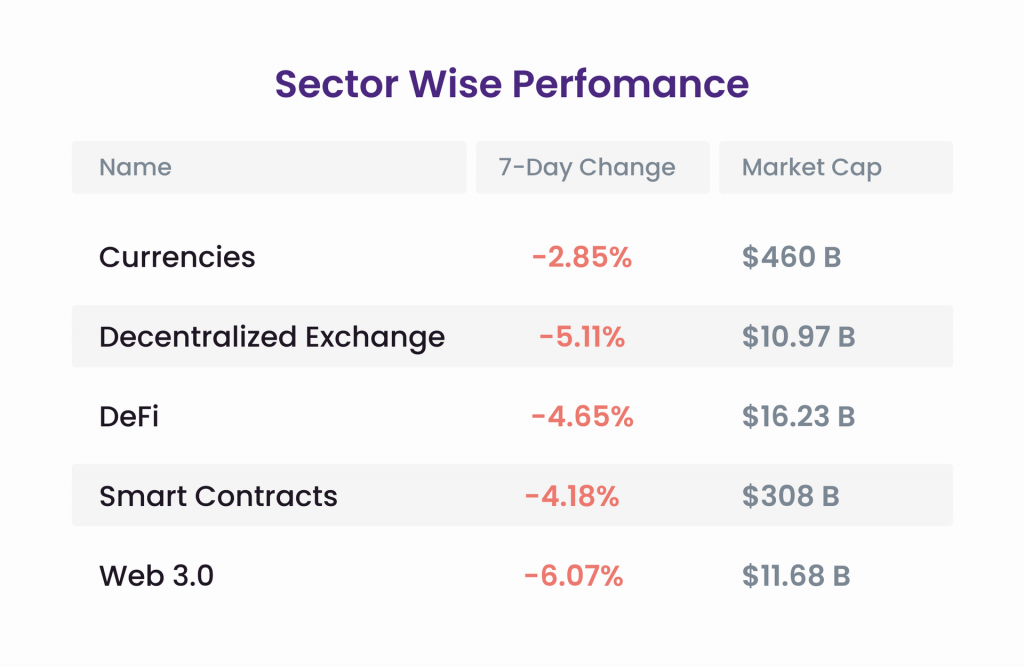 Disclaimer: All price movements are recorded up to 3:30 PM UTC, 25th July 2022
Apart from the blue chip cryptocurrencies, most of the other cryptos went through a shaky week. It was reflected in the sector wise performance with most of the sectors ending in red. It is a prudent time to DCA in your favourite sectors.
Go slow and go for the long haul !
---
Coin of the week
Ether: $ETH
With the 'Merge' approaching closer, and the amount of ETH holdings across exchanges falling, it can be deduced that the price has not yet been factored in. Although ETH jumped massively over the past week, it could likely be a bull trap. Now, with the market correcting, it could be a good time to fill up your ETH bag.
---
Crypto simplified

Well, as surprising as it may look, it isn't anything unexpected.
It is natural for companies to improve cash flows during economic slowdowns. Tesla is heavily dependent on China for manufacturing its car parts, and because of continued Covid 19 lockdowns in the country, they had to sell their Bitcoin holdings to improve liquidity.
So Tesla has already sold off their inventory, appears to have mainly done so to maintain positive cash flow (non bitcoin-centric reasons), and still has 25% of their BTC.
Maybe I'm coping but seems like a nothing burger.
— Will Clemente (@WClementeIII) July 20, 2022
On Wednesday, Tesla disclosed that it had sold 75% of its Bitcoin holdings in Q2, adding $936 million in fiat to its balance sheet.
Even Elon Musk clarified that the sale "should not be taken as a verdict on Bitcoin." "The reason we sold a bunch of our Bitcoin holdings was that we were uncertain as to when the Covid lockdowns in China would alleviate. So it was important for us to maximize our cash position." "We are certainly open to increasing our Bitcoin holdings in the future."
Though after the announcement, the Bitcoin price faced a minor setback, it swiftly bounced back to its one-month high of $23,299.
This means that the crypto community has not taken Tesla's move to the heart.
But but but, as always, there is a lot of noise around Elon Musk's move to sell Bitcoins.
Markus Thielen, Chief Investment Officer (CIO) at Singapore-based digital asset manager IDEG, told Cointelegraph that Tesla likely sold off its Bitcoin as it was "seen as a distraction from their core business."
The Crypto (Michael) Saylor too jumped in, expressing his feelings over the situation. He said that Micro Strategy anticipated volatility and structured their balance sheet so that they continue to hold through turbulent times.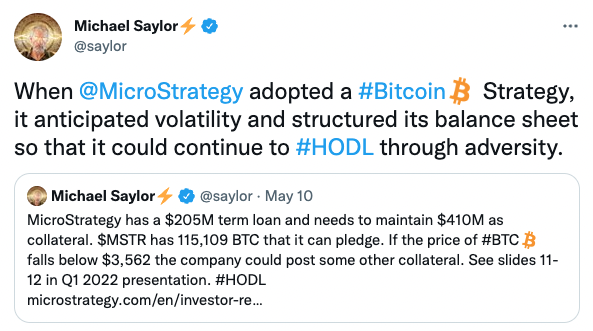 ---
Featured – Mudrex Coin Sets
The past week showed us that the recovery in sectors was much better than the performance of individual cryptos. Unless you possess the qualities of the Wizard of Omaha, you would be better off investing in sectors. Moreover, sector based investing gives you the opportunity to build wealth for the long haul.
DeFi 10:- This Coin Set is created with the belief that DeFi will make finance more efficient and more accessible to everyone. DeFi revolves around decentralized applications (DApps) built on blockchains.
Smart Contract Platforms:- This Coin Set invests in tokens of platforms to build the smart contract infrastructure. Adding such potential tokens to your portfolio can offer stable investment opportunities for long term investors.
Best Exchanges:- The Best Exchanges Coin Set invests in tokens that represent the largest exchanges in the crypto space, otherwise known as exchange tokens.
---
Here we are, at the end of our 51st edition. We hope you liked reading it.
If you liked the content, please share this with your friends.
If you want to stay updated with the major happenings of the crypto world, we have got you covered with our blog.