In Crypto, TL;DR
891,346 people now own one Bitcoin each 🎉
Solana wallets compromised, what next now?
Not just 'The Merge' but more awaits for Ethereum
Chipotle is helping its customers 'Buy the Dip.'
40,000 More People Now Own a Whole ₿itcoin
Are you one of them?
As per the data from, LookIntoBitcoin, the number of people who own at least one Bitcoin (wholecoiners) has been steadily increasing since Jan. Ever since the 40% crash in BTC prices in June, over 40,000 people owned a whole Bitcoin.
Bitcoin has dropped by 64% from its all-time high (ATH) of $64,400 in November of last year. At the time of publishing, it's worth ~$23,000. However, people seem to think of this as a sale season as the no. of wholecoiners hit an all-time high of 891,346 as of Aug 1, 2022.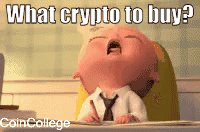 To get a closer look at what's happening here, let's check out the data for people holding 10, 100 and 1000 BTC, respectively since May –
Wallet addresses with more than 10 BTC rose by 600
Addresses with more than 100 BTC declined by 125, while
Wallets with greater than 10000 BTC fell by 113
This simply means that smaller Bitcoiners have accumulated more Bitcoins amid the slump. At the same time, the whale positions are getting weaker, probably because of an expected liquidity crisis.
What! 7000 Solana Wallets Compromised 😱
As we write this piece on Aug 3, a Solana hack unfolds. Many users have reported/reporting loss of funds from their Solana-based hot wallets like Phantom and Slope. It is estimated that almost $8 million has been lost so far.
Magic Eden confirmed the widespread SOL exploit and suggested users revoke permissions for suspicious links in their Phantom wallets. Many are even rushing to move their funds from these hot wallets to cold wallets just to be on the safer side.
How did this happen?
Well, Blockchain investigator PeckShield says the hack was likely caused because of a "supply chain issue." He suggests that hackers must have exploited it to steal users' private keys.
What are we doing now?
Phantom is working with their team to figure out the root cause of the issue, though they say they do not believe it to be a "Phantom-specific issue" at this point.
Slope, too, is working with Solana Labs and other Solana-based protocols to get to the bottom of the issue and resolve it.
Solana Status has been providing updates since the exploit began and noted that 7,767 wallets had been affected at 5 a.m. UTC on Aug 3. Users affected are asked to provide their compromised wallet addresses to the Solana Foundation to investigate.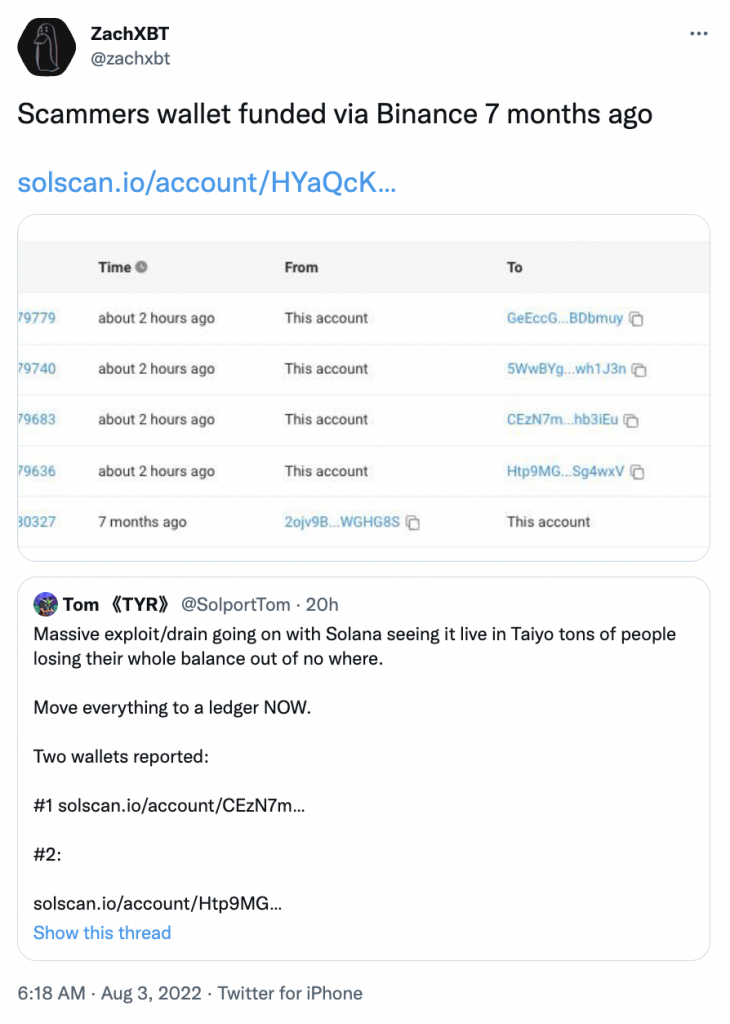 A self-proclaimed "on-chain sleuth", @zachxbt, found out that the hackers initially funded the primary wallet associated with this attack seven months ago via Binance. After which, the wallet remained dormant up until today. 10 minutes before attacking the wallets, the hackers conducted transactions with four different wallets.
This, coupled with the previous hiccups like outages of the Solana network, may lead to a bad rep for the network.
It's Beyond 'The Merge' for Ethereum
Ethereum's price swiftly moved from $1,050 at the beginning of July to ~$1,700 lately.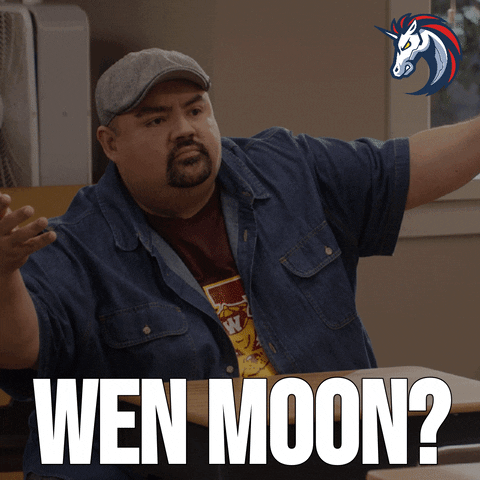 Investors assume this as a consequence of 'The Merge' wherein Ethereum will move to a proof-of-stake consensus. As the big day moves closer, there is indeed a growing interest for ETH; however, is it the lone cause of the soaring ETH prices? Maybe not.
Ethereum's Layer 2 scaling solutions, such as Polygon and Optimism, are gaining momentum. Newer projects like Polygon zkEVM are expected to launch on the Polygon network. Also, projects like VelodromeFi on the Optimism network observed a 600% rise in user funds.
Lido Finance plans to extend to the Layer 2 space using yield-led products.
American Express wants to use the Ethereum blockchain for reward disbursement. It is also willing to let its users cash out rewards as Ethereum.
EY also has built an Ethereum-based offering to help businesses manage their carbon footprints and conform to ESG mandates.
Moreover, hedge funds have also jumped into Ethereum as they expect the crypto to reach the $2,000 level post the PoS switch.
Chipotle Is Making It Rain Crypto, a $200,000 Giveaway 🤑
The restaurant chain Chipotle has started an online game called "Buy The Dip" to give its customers a chance to win over $200,000 in crypto. They will give out Bitcoin, Ether, Solana, Avalanche and Dogecoin.

Users can start playing the game from Jul 21, 2022. Through this,
"We want to build the next generation of Chipotle fandom by connecting with the Web3 community," said Chipotle chief marketing officer Chris Brandt.
Last year on National Burrito Day, the restaurant chain gave away $100,000 in Bitcoin as a part of their promotional activity. Further, in June this year, roughly 3000 Chipotle restaurants in the United States started accepting over 98 cryptocurrencies as payment.
Chipotle isn't the only fast food chain crypto fan here.
In Nov 2021, Burger King partnered with Robinhood to give away Bitcoin, Ethereum and Doge to customers as rewards for their purchases. McDonald's China arm also did a campaign to give out 188 NFTs (Non-Fungible Tokens) to its customers in celebration of its 31st anniversary. It also later filed multiple trademark applications hinting at its entry into the Metaverse.
Other Highlights
Wharton Business School Becomes the first Ivy League College to launch a Metaverse Program.
Gucci becomes the first major brand to accept ApeCoin payments.
Metaverse market share to surpass $50 billion by 2026, says a Technavio report.

And that's a wrap for this week's 'In Crypto', hope you liked reading it! If you did, why don't you check out the Mudrex App, you would like it too 🙂