Tired of skimming through multiple websites, and following tens of Twitter handles to keep up with the latest crypto news and trends? Well, you're not alone. We're all exhausted trying to navigate the noisy and cluttered world of crypto.
Hence, we've decided to take matters into our own hands and demystify crypto for all our users.
Publishing a newsletter has been a long goal of ours and we finally decided to launch one. With our newsletter, we intend –
to cut the clutter in the crypto space, and provide our readers with market news, updates, and events that matter.
to give valuable insights to our readers so they can understand crypto and invest better.
lastly, to update y'all about the cool stuff we're building here at Mudrex.
With these curated briefings, we hope to give our readers inside access to the ever-evolving world of crypto, and the small part our team at Mudrex is playing in it. We hope this will be a welcome addition to your inbox, and you'll love reading it as much as we love writing it.
Why wait for another week? We have the first edition for you right here. And if you'd like to keep up with all the latest news and trends in the world of crypto, subscribe to The Flippening!
---
Top Highlights of the Week (ending 5th Aug)
The long-awaited London hard fork is now live. It reforms Ethereum's fee market mechanism and benefits both users and developers. After EIP-1559, a part of the transaction fee will be burned and removed from circulation. It's a significant step towards Ethereum 2.0 which will ultimately change the network's consensus algorithm from proof-of-work (PoW) to proof-of-stake (PoS).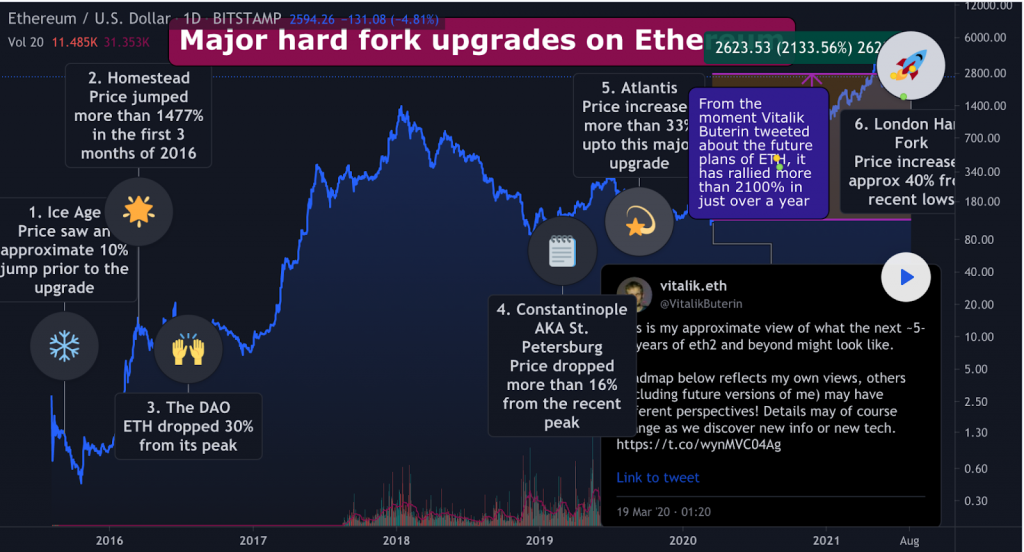 MakerDAO Valuation 🚀
MakerDAO is now the most successful decentralized stable coin project to come out of DeFi. With a total supply now surpassing $5 billion, DAI has placed itself at the fourth spot of the stable coin market due to its 40x growth in the last year, netting MakerDAO more than $70M in the process.
Coinbase acquires Zabo 🉐
Coinbase acquires crypto exchange data aggregator Zabo. Zabo helps users to retrieve balances & transaction histories from several crypto exchanges & wallets seamlessly, and view all their crypto holdings in a single place.
---
💰 Market Performance Overview
The week ending 5th Aug saw 2 digit weekly returns in the majority of the sectors. The leading sector this week was Decentralized Exchanges with 15.68% growth. Uniswap (18.86%) & THORChain(24.30%) were the top-performing assets in this sector. Apart from these, DeFi (15.44%), Web3 (11.88%) and Smart Contract Platforms (11.14%) saw decent returns over the last week.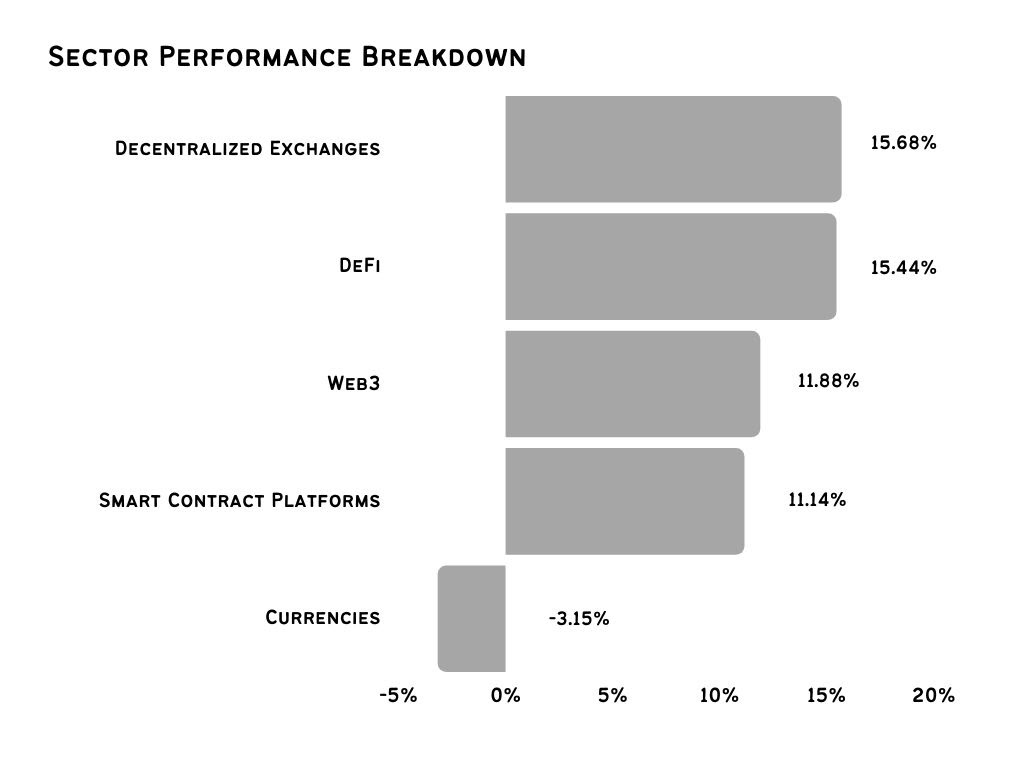 ---
📚 Crypto Simplified
We'll pick one topic related to crypto, trading, or investing every week, and simplify it for you. This week we've chosen – Stable Coins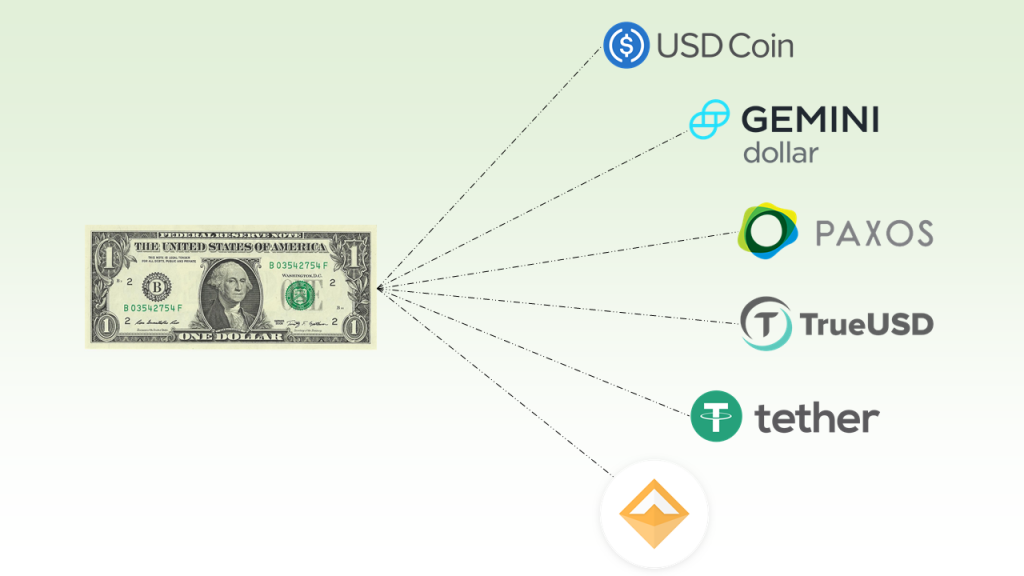 Stablecoins are cryptocurrencies that use a variety of methods to keep their value fixed while maintaining the security, speed, and low cost of virtual asset transactions. They first came into existence to minimize the impact of the price volatility of cryptocurrencies in trading and act as a bridge to mainstream spending and financial institutions. Now they are beginning to branch out into mainstream banking to ease the cost and burdens of making payments.
There are four basic types of stable coins. The three centralized stable coins are backed by fiat currencies, commodities, or cryptocurrencies, while decentralized ones rely on algorithms and smart contracts to automatically maintain value. To learn more about Stablecoins, read here.
---
🏷️ Featured – Top performing Algos on Mudrex Marketplace
Mudrex Invest helps investors like you to invest in high-performing automated trading algorithms created by some of the best traders in the world. Here are 3 top-performing algorithms from the last week
Ari – Binance LINK (+28.56%)
King ETH (22.65%)
Queen ETH Bybit (21.26%)
---
That was all for the first edition of The Flippening! We'll be back next week, with more interesting stuff, until then – here's a hilarious meme by @MangoLissBNassi we found on Twitter. Happy Weekend!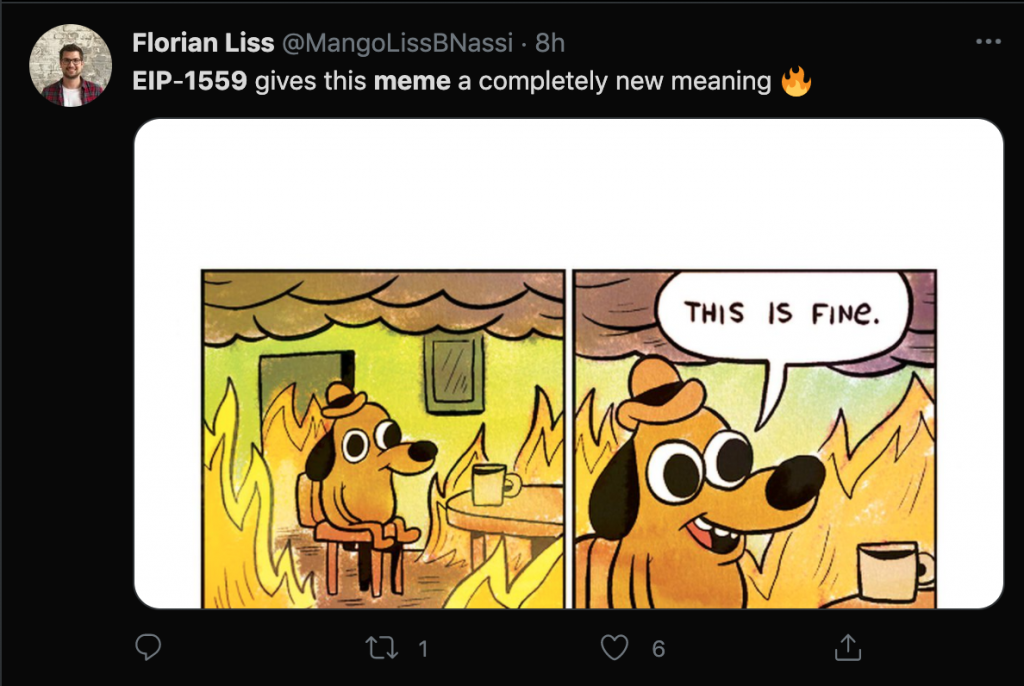 Start Investing With Mudrex and generate consistent returns.