This Week in The Flippening, TL;DR
The Bitcoin train arrives at Wall Street station. This guy turned down a $9.5 Million offer for a JPEG! Polkadot's Parachain auction date announced: DOT set to enter the list of smart contract cryptocurrencies. Coin of the week, Mudrex Coin Sets to look out for, market performance, memes, and more.
---
Top Highlights of the Week (ending 22nd Oct)
Bitcoin exchange traded fund debuts on Wall Street 💸💸
The first ever Bitcoin ETF, BITO by Proshares, started trading on the New York Stock Exchange this Tuesday. This ETF is backed by futures, not physical Bitcoin. It means it won't have an effect on BTC's price besides hype.
It definitely raises hope for a spot crypto backed ETF to be launched soon. The Proshares ETF, BITO, saw almost 1 billion dollars traded on its first day!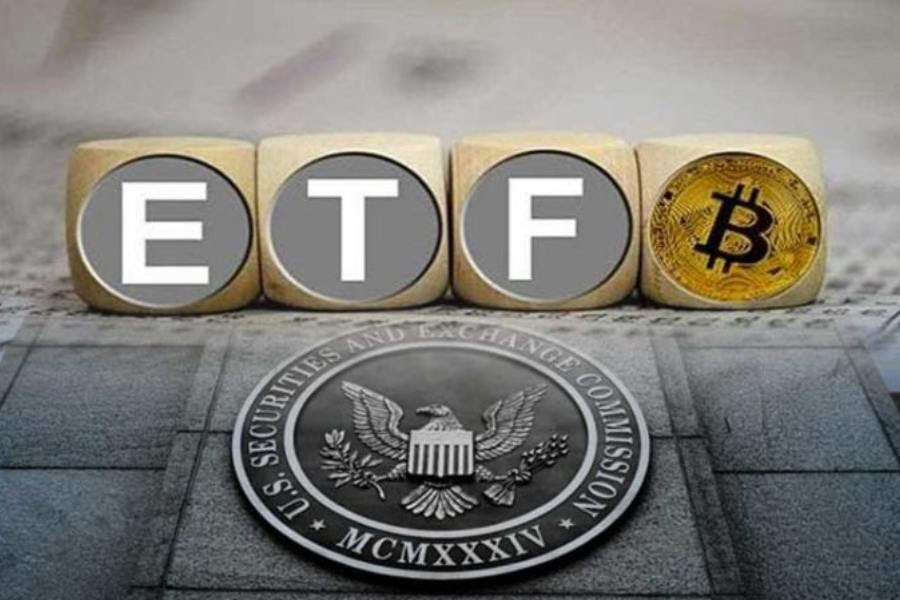 The NFT hype: turning down $9.5 M worth of ETH for a CryptoPunk NFT ⚡⚡
Richerd Chen, co-founder of NFT smart contract developer Manifold, tweeted, "My punk is not for sale. Don't care what anyone offers me". Patricio Worthalter, who happens to be the creator of the Proof of Attendance Protocol (POAP), offered the money saying, "Come on Richard. Don't you want to go down in history as the top CryptoPunk sale to date?".
Chen's reasoning is that his brand identity revolves heavily around the CryptoPunk that he owns.

Polkadot to enter the list of smart contract cryptocurrencies ⚡⚡
Polkadot has easily been one of the most promising cryptocurrencies that has remained much undervalued due to a variety of reasons. An official announcement for Polakdot's parachain slot auctions has been made. Parachains will finally give Polkadot smart contracts! A much-needed boost for the Polkadot blockchain.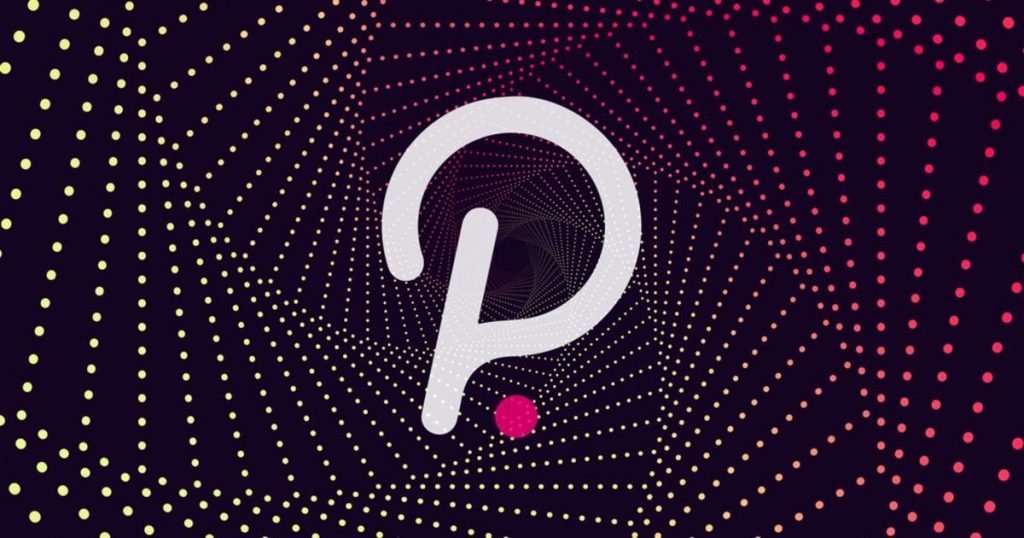 ---
📰 Other news and top reads:
---
Market Performance Overview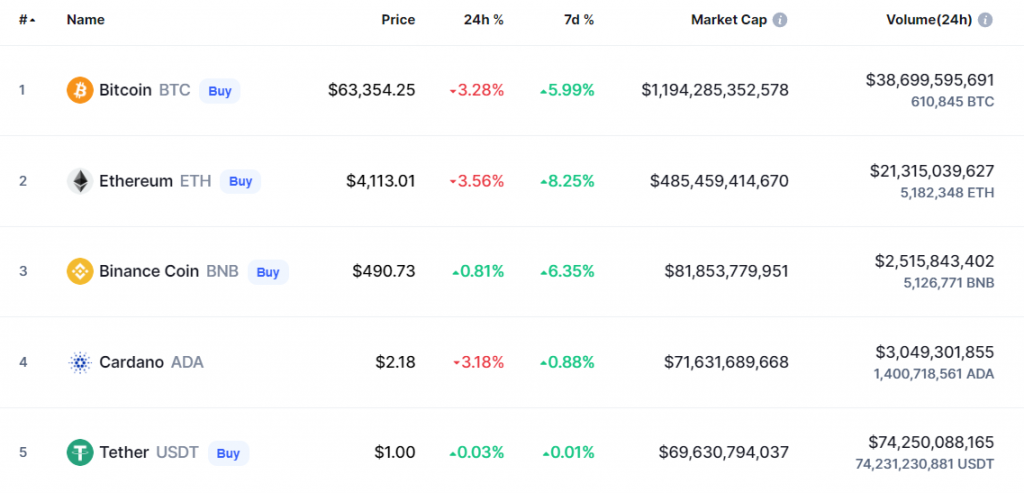 Note: Market updates till Oct 22, 1330 hrs UTC.
Last week was good news for the crypto market, as Bitcoin broke its all-time high and crossed the $67,000 mark. After reaching the ATH, Bitcoin now comfortably sits over the $63,000 mark. Other top coins such as Ethereum, Binance Coin and Solana too witnessed significant gains of ~8%, 6% and 33% respectively.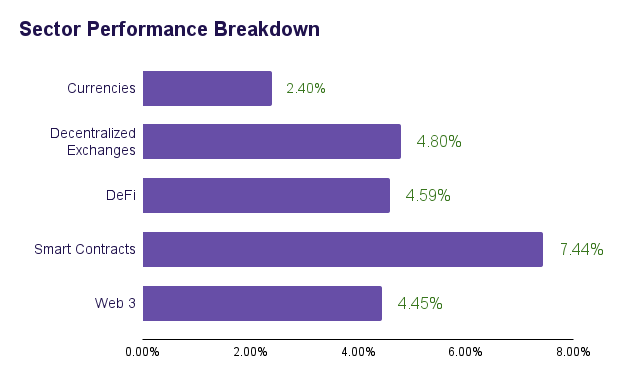 Another week, all major sectors finished the week in green, with Smart contracts leading the charge with over 7.44% growth, followed by Decentralized exchanges at 4.80%. DeFi, Web3, and currencies too showcased decent upward movement, with a growth of 4.59%, 4.45% and 2.40% respectively. Which sector are you most bullish on? Mudrex Coin Sets let you invest in your favourite sector in a few clicks!
---
Coin of the week🤑💸
Although the hype this week was around Bitcoin creating a new all-time high, our coin of the week award goes to the largest altcoin, Ether. It not only reached new heights, but the momentum in this token also continues to remain positive. Even after touching an all-time high, the leading altcoin has shown solidity and maintained its ground.
---
Featured – Top Coin Sets Of The Week
Mudrex helps investors like you to invest in thematic crypto baskets created and managed by seasoned crypto experts. Here are some of the top Coin Sets this week:
Crypto Blue Chip: Including the best of the best, the Crypto Blue Chip Coin Set is a must have for all investors. Add the top coins in the market to your portfolio, including BTC, ETH, BNB and more.
VC 6: This set contains the tokens that Venture Capitalists love!. Talk about skin in the game- this Coin Set consists of the top tokens where the VCs and hedge funds invested.
Smart Contract Platforms: Smart contracts are rising, and so are the tokens of smart contract platforms. Invest in this basket of the top 7 smart contract platforms by market cap, including ETH, ADA, SOL and DOT.
---
Here we are, at the end of our 12th edition. We hope you liked reading it. Please write back with your feedback, comments, and stuff that you'd like us to include in the newsletter. We end with a meme, which now seems to be the secret fantasy of everyone.