Today, we are talking about a cryptocurrency that some crypto enthusiasts believe will even overtake Bitcoin! Did you guess it yet?
It is Ethereum! So let's dive in.

#Day 12 – Ethereum (ETH) Coin Of The Day Report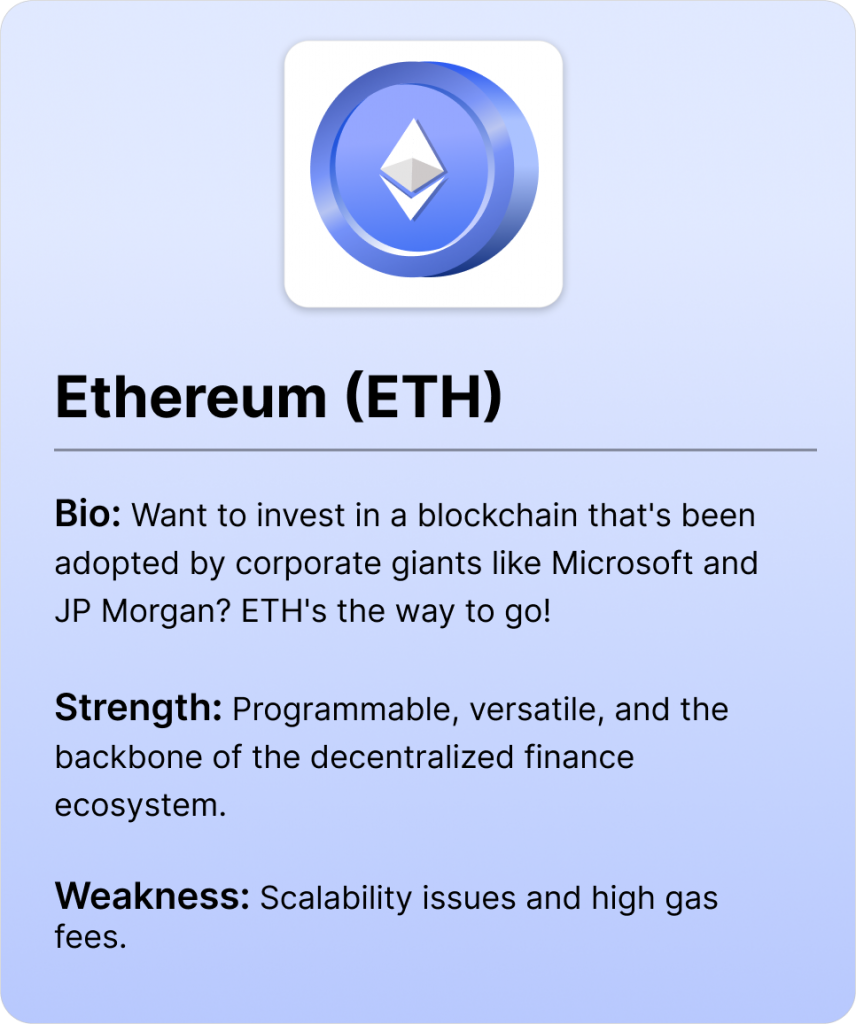 ETH Score

Ethereum is one of the most fundamentally strong blockchain networks, enabling a host of decentralized applications to function smoothly.

How Did We Arrive at This Score?
We evaluated Ethereum on the following parameters.

1. Price Performance ✅
ETH has had a pretty impressive price performance over the years. It prides itself on being the second-largest cryptocurrency since forever.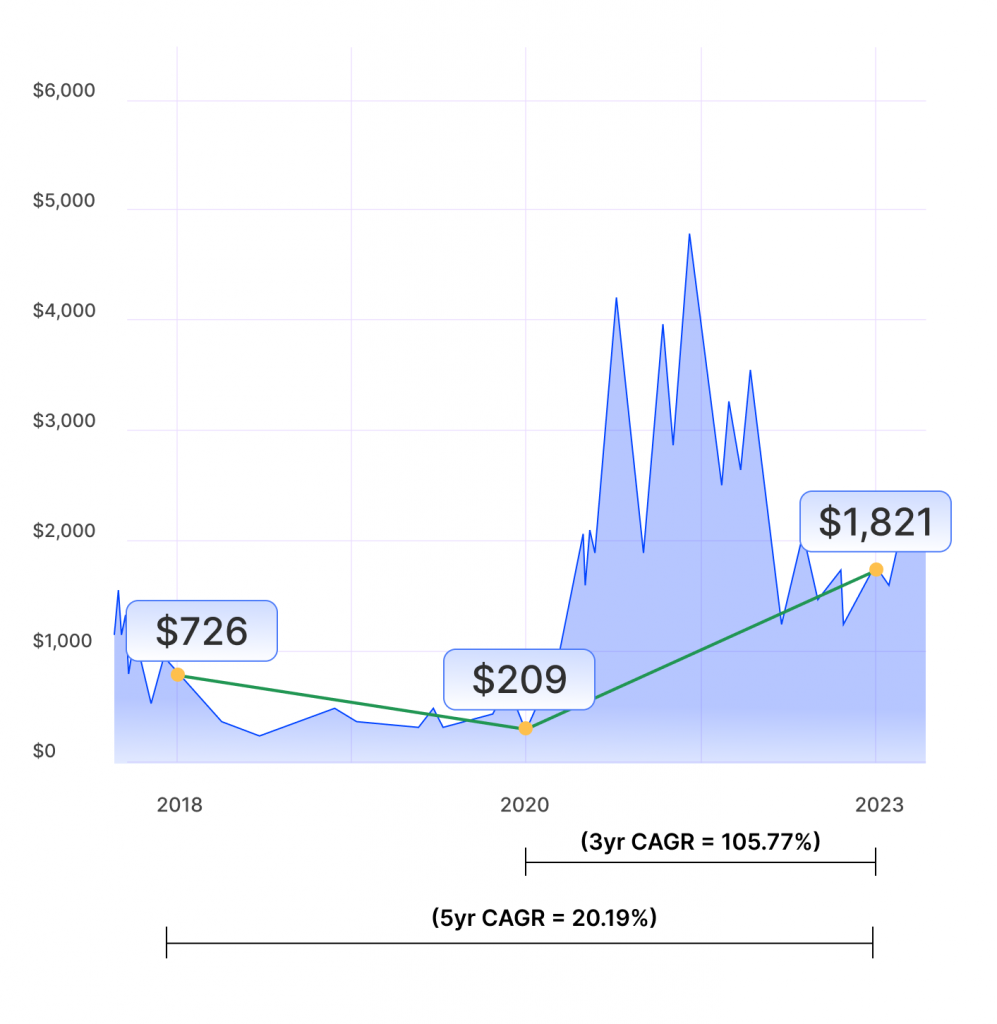 2. Fundamental Analysis ✅

This section evaluates the Ethereum network based on critical on-chain metrics.
2.1. Active Addresses Count
Active address count indicates the overall activity on the network. A growing active address count signals a growing network and positively impacts the network token's price.
Monthly active addresses on the Ethereum network went from 4.1M in Apr 2018 to 5.7M in Apr 2023. It grew at an annual growth rate of 6.8%.

2.2. NVT Ratio
💡NVT Ratio: It compares a cryptocurrency's market cap to its transaction volume. A high ratio suggests a potential bubble since the market cap is outpacing the transaction volume. A low ratio indicates an undervalued token.


P.S. The NVT ratio for each cryptocurrency varies. Also, one shouldn't look at NVT in isolation and must always combine it with other indicators.
2.3. Blockchain Network Profitability
We measure this by deducting the net incentives given to network participants, like miners and validators, from the net income generated by the platform.

There is a clear trend in Ethereum's financial statements where the network has turned profitable since its switch to proof-of-stake in Sep 2022. In May 2023, Ethereum made a net revenue of about $282M compared to May 2022 when it generated $-530.50m in net revenue.
3. Community Sentiment
The below pie chart measures the sentiment for Ethereum across Telegram and Twitter. Over the last 7 days, Ethereum was mentioned ~1.16M times, of which ~325.9k mentions were positive, ~43.7k were negative, and about 788.7k were neutral.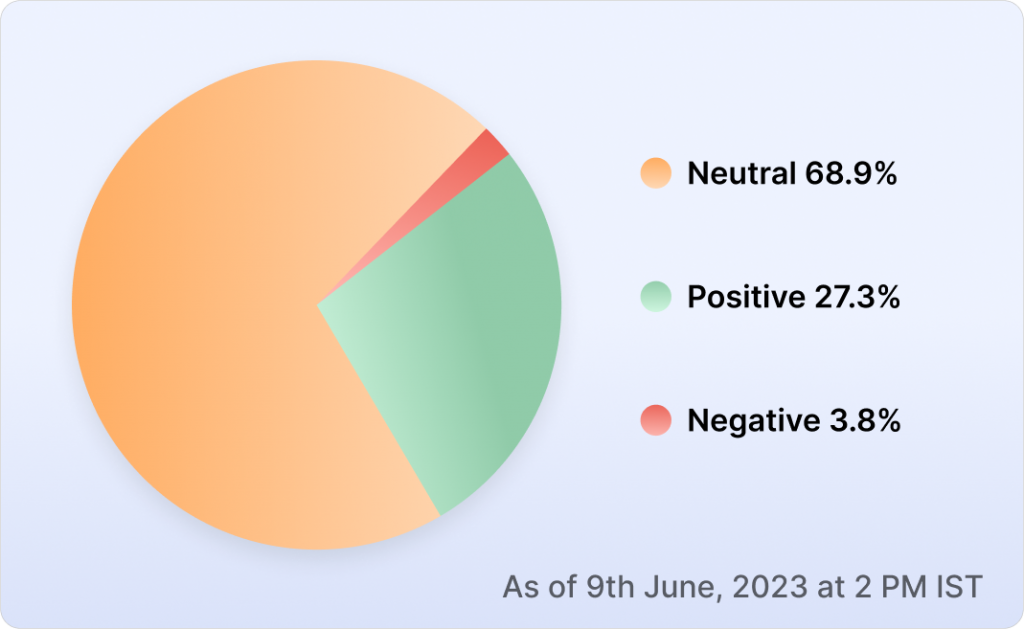 4. Technical Analysis ✅

Oscillators: They suggest a buy signal when an asset is oversold, indicating that the security may be underpriced and vice versa.
Moving Averages: When a short-term moving average crosses above a long-term moving average indicator, it suggests that the trend is bullish and vice versa.



💡Oscillators indicate a neutral market sentiment while moving averages suggest active buying of the token.,

Key Highlights

Following the selling exhaustion after FTX's collapse, Ethereum's market cap bounced back strongly in Q1 2023 with a 49% quarter-over-quarter (QoQ) increase.
Addresses holding ETH for over a year increased their holdings by $4.7B worth of ETH in Q1 of 2023, demonstrating increased trust in the asset.
Major upgrades to the Ethereum blockchain include the Shapella upgrade in April that allowed staked ETH withdrawal, which in turn drove deposits in Ethereum.

Disclaimer: None of the information in the email is intended to be financial advice. Please do your own research before making any investments.