Polygon aims to supercharge Ethereum by making it faster and more scalable. In just three years, the network has achieved remarkable growth. It has attracted 400+ DeFi apps, including industry leaders like Aave and SushiSwap, while also making strides in NFT and blockchain gaming.
#Day 6 – Polygon (MATIC) Coin Of The Day Report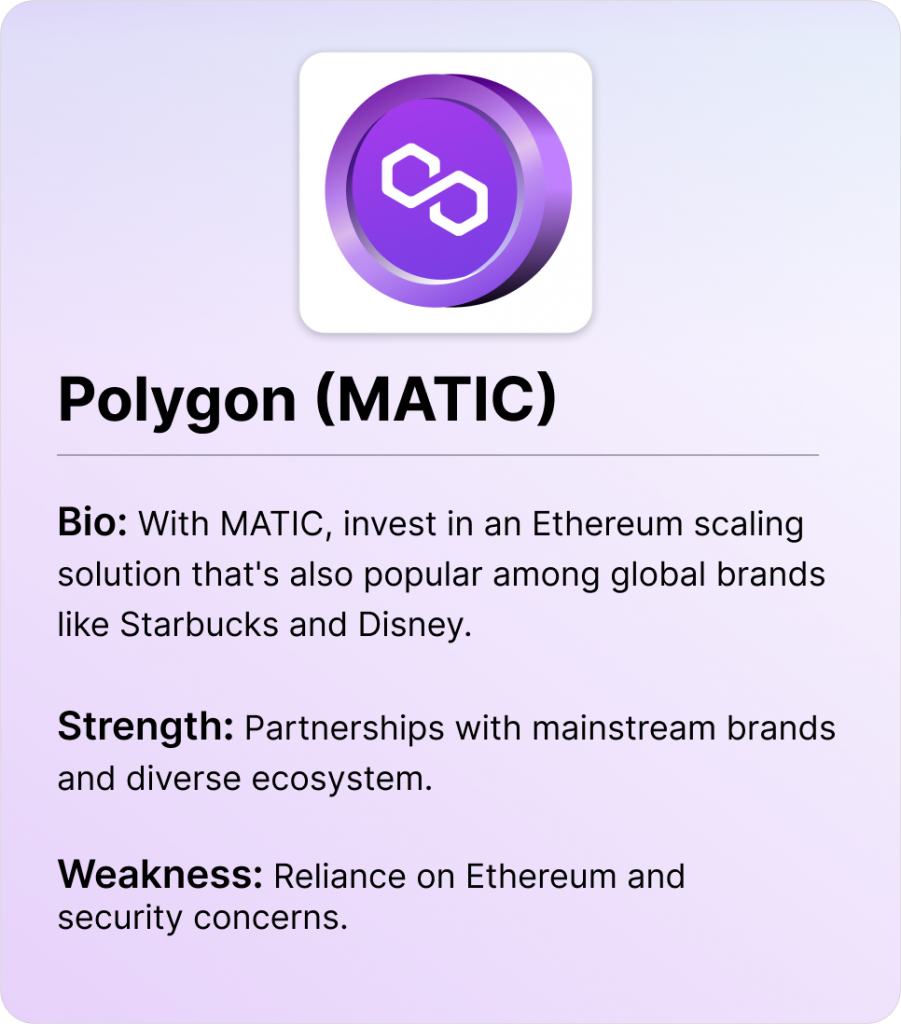 Mudrex COTD score for Polygon

MATIC's bullish score is a testament to its robust fundamentals and consistent growth.

How Did We Arrive at This Score?
We assessed Polygon across four key metrics to provide a comprehensive view of the cryptocurrency.

1. Price Performance ✅
While it's far from its all-time high of $2.92, the MATIC token has had a compounded annual growth rate of 343.10% in the last three years.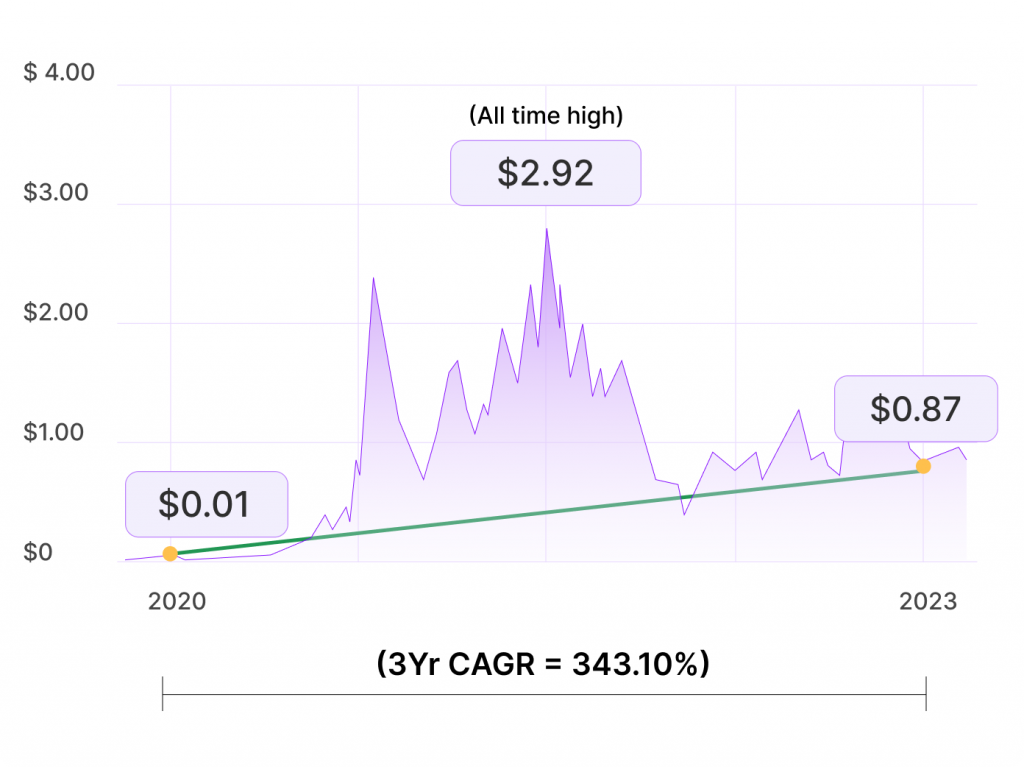 2. Fundamental Analysis ✅

This section evaluates the Polygon network based on critical on-chain metrics.
2.1. Active Addresses Count 
Active address count indicates the overall activity on the network. A growing active address count signals a growing network and positively impacts the network token's price.

Monthly active addresses on Polygon went from ~ 4k to around 56k between May 2020 and April 2023. It grew at an average annual growth rate of ~141%.
2.2. NVT Ratio

💡The NVT ratio compares a cryptocurrency's market cap to its transaction volume. A high ratio suggests a potential bubble since the market cap is outpacing the transaction volume. A low ratio indicates an undervalued token.

P.S. The NVT ratio for each crypto varies. Remember that this ratio shouldn't be looked at in isolation and must always be combined with other indicators.
2.3. Blockchain Network Profitability

We measure this by deducting the net incentives given to network participants, like miners and validators, from the net income generated by the platform.

A significant portion of Polygon's expenses can be attributed to token incentives. In May 2023, Polygon was at a deficit of $13.2M. While last year in May, they were at a deficit of $19.3M.
3. Community Sentiment
Over the last 7 days, Polygon was mentioned ~32.3k times across Telegram and Twitter, of which ~9.8k mentions were positive, ~850 were negative, and about 21.8k were neutral.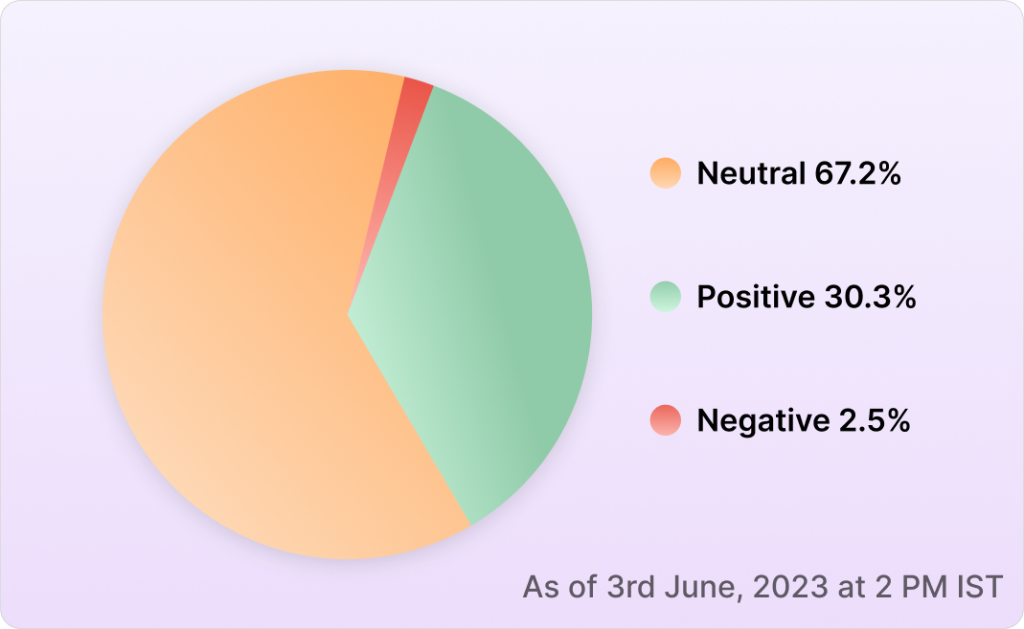 4. Technical Analysis ✅
Oscillators: They suggest a buy signal when an asset is oversold, indicating that the security may be underpriced and vice versa.
Moving Averages: When a moving average crosses above another moving average, it indicates that the trend is bullish and vice versa.




💡While oscillators suggest that MATIC might be underpriced, the moving averages indicator indicates that selling pressure may be looming for the token. However, if you are convinced of the long-term growth prospects of MATIC, technical analysis shouldn't deter you.
Key Highlights

1. Polygon's market cap rebounded in Q1 of 2023 with a 49.6% quarter-over-quarter (QoQ) increase to end up at $10.21B.
2. The Polygon network added 22M new addresses in Q1 2023 while recording an average of 400k daily active addresses.
3. Polygon's ecosystem developments, like the zkEVM mainnet and Delhi hard fork, contributed to improved network performance and user experience, accelerating its growth.

Disclaimer: None of the information in the email is intended to be financial advice. Please do your own research before making any investments.