Another day, another Coin of the Day report! Today, we will talk about XRP so let's dive in.
#Day 3 – Ripple (XRP) Coin Of The Day Report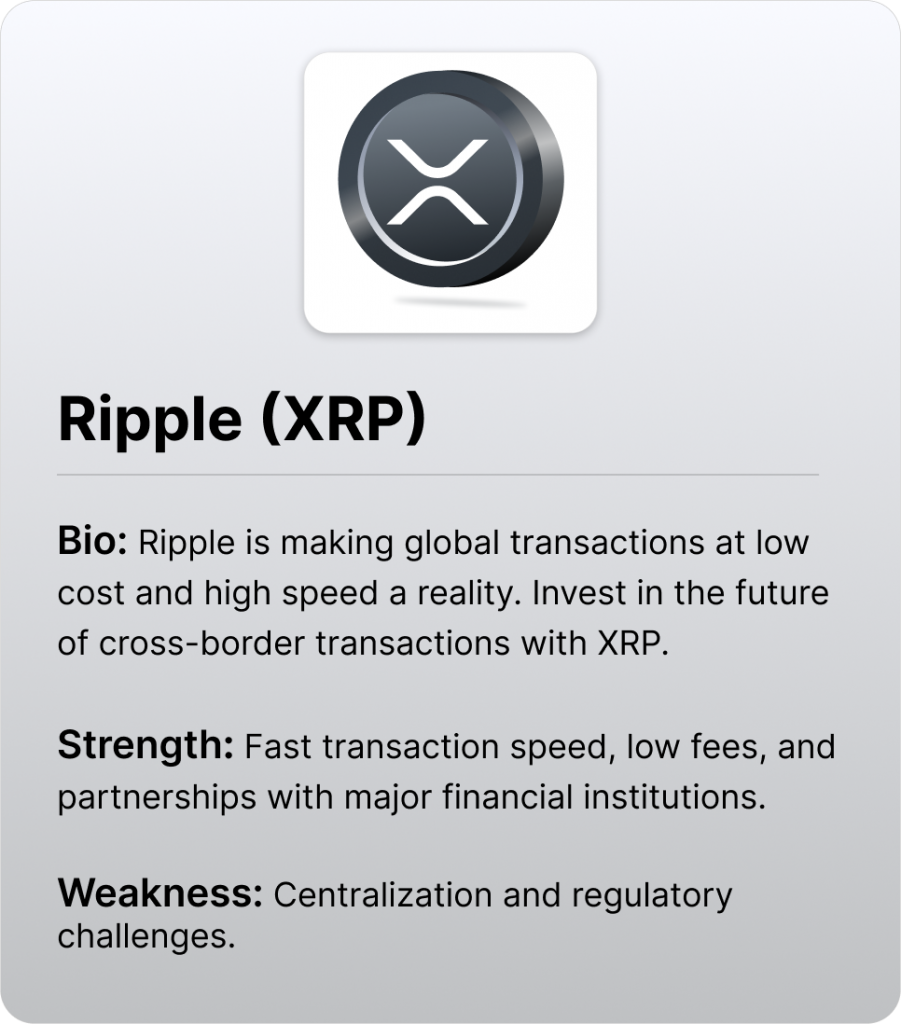 Ripple Score
The bullish score for XRP indicates that the cryptocurrency is strong on its fundamentals and has been growing steadily.
How Did We Arrive at This Score?
We evaluated XRP on 4 critical parameters that give a 360 view of the cryptocurrency.
1. Price Performance ✅
While past price movements don't necessarily influence future prices, it's essential to know the historical trends of your potential investments.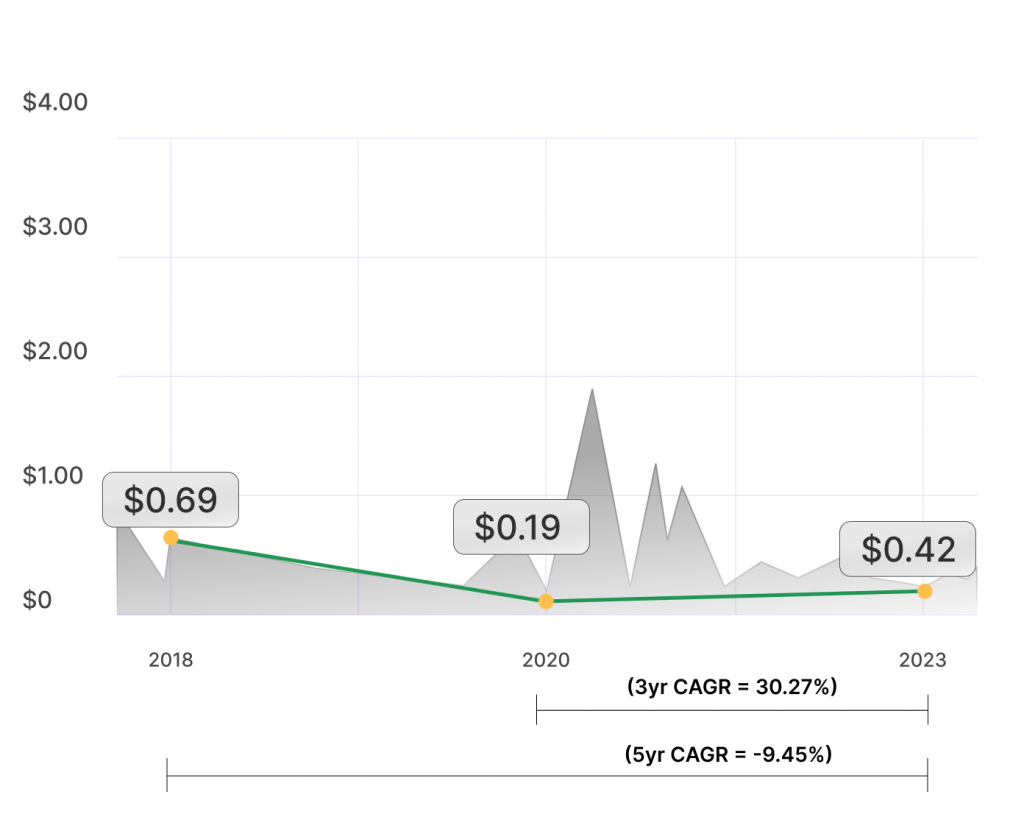 2. Fundamental Analysis ✅
This section evaluates the Ripple network based on important on-chain metrics.
2.1. Active Addresses Count
This represents the overall activity on the network. A growing active address count suggests a growing network and positively impacts the token's price.
Average monthly active addresses on Ripple went from ~ 277k to around 731k between 2018 and 2023.
2.2. NVT Ratio
NVT Ratio: The NVT ratio compares a cryptocurrency's market cap to its transaction volume. A high ratio suggests a potential bubble since the market cap is outpacing the transaction volume. A low ratio indicates an undervalued token.

P.S. This ratio shouldn't be looked at in isolation and must always be combined with other indicators. As a general rule of thumb, an NVT ratio that is more than twice the historical average is considered to be significantly higher.
2.3. Blockchain Network Roadmap
Ripple's roadmap is divided into three phases:
Phase 1: Build the foundation of the Ripple Network by developing the XRP Ledger.
Phase 2: Grow the Ripple Network by building partnerships and educating the public.
Phase 3: Make the Ripple Network the leading global payments network by expanding its reach and developing new products and services.
Here are some of the key milestones that Ripple has achieved so far:
2012: Ripple protocol is released.
2013: XRP Ledger is launched.
2014: Ripple Labs, Inc. is founded.
2015-2022: Ripple partners with several financial institutions to offer cross-border payments.
Ripple Labs is a rapidly growing company. The company has a strong team of experienced professionals, a secure and scalable blockchain, and a growing list of partners. Ripple is well-positioned to make the Ripple Network the leading global payments network.
3. Community Sentiment
The XRP Fear and Greed Index analyzes social mentions, search engine queries, and technical indicators to gauge community sentiment. Greed indicates active XRP buying, so diligent research is crucial before investing.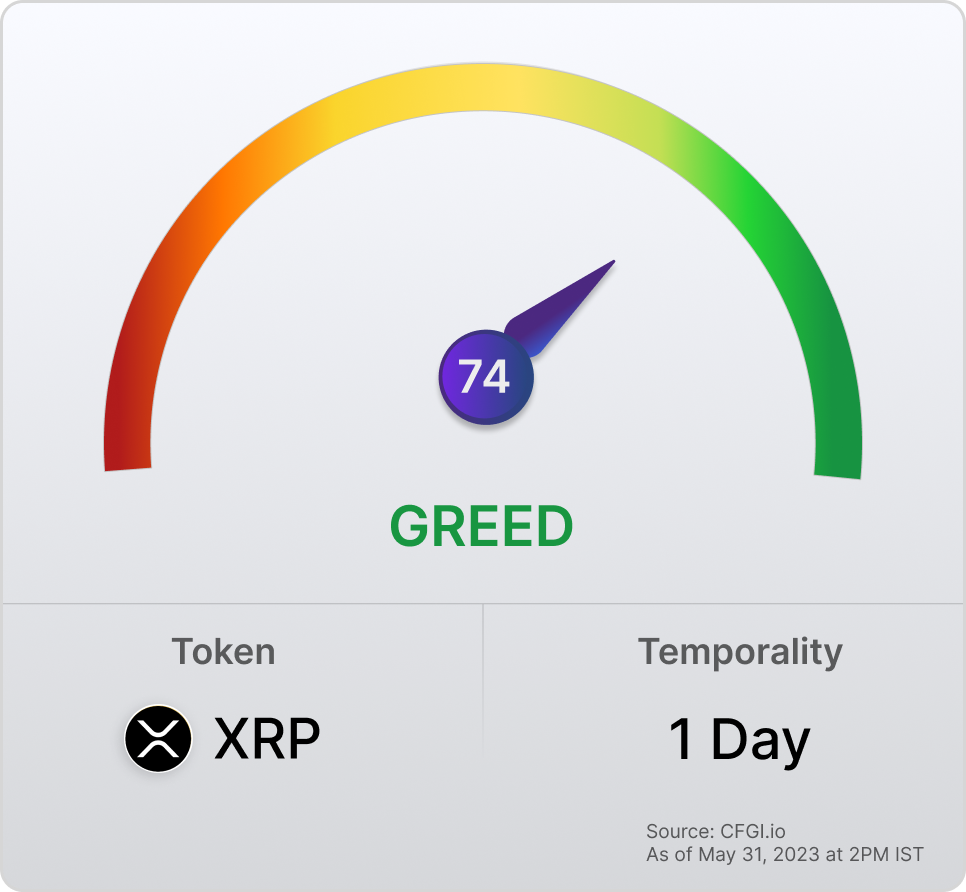 4. Technical Analysis ✅
Oscillators: They suggest a buy signal when an asset is oversold, indicating that the security may be underpriced and vice versa.
Moving Averages: When a moving average crosses above another moving average, it indicates that the trend is bullish and vice versa.

💡The moving averages indicator suggests that XRP may trend upwards, while the oscillators hint towards a selling pressure. Despite what the technical analysis says, the strong fundamentals of XRP make it a good long-term investment.
Key Highlights
Q1 of 2023 saw XRP sales surpassing $361M, a ~60% quarter-over-quarter (QoQ) increase.
XRPL on-chain activity remained strong, with DEX volumes surging to $115M, a 34% QoQ increase. Additionally, the average daily volume of XRP on CEXs hit the $1B mark, with a 46% QoQ increase.
Developments to the XRP Ledger, such as the new browser-based DEX, tokenization projects, and technical updates to improve cross-chain compatibility, contributed to Ripple's growth.
Found this report valuable? Pay it forward and share the knowledge with your friends!
Disclaimer: None of the information in this article is intended to be financial advice; please do your own research before making any investments.