In Crypto TL;DR
Crypto to fight income inequality
Axie Infinity Whale Unmasked?
Its rainbows and sunshine for Polygon
Crypto Combatting Global Income Inequality
Let's be honest, we live in a society that's not always fair, and wealth distribution is one area where we experience it the most.
As of 2022, nearly 70% of the wealth in the United States is held by the top 10% of Americans. Leaving the rest, 90%, with just the remaining 30% of wealth. A similar situation can be seen in South Africa, where the top 10% take home 65% of the wealth.
Not just this, many people are even deprived of access to general banking. While certain high-class financial services are only limited to accredited investors.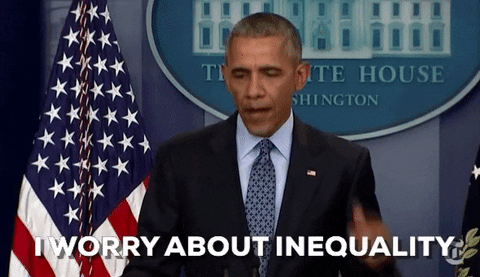 But things are going to change, thanks to cryptocurrencies. It gives people:
1. Easier access to affordable remittance methods
For instance, cross-border payments with traditional banks could be a pain because of the fees and time involved. Money remittances account for 20% to 38.5% of the GDP of countries like El Salvador, Haiti,, and Tonga. On the other hand, stablecoins like USDC could be a lot cheaper, costing $3 to $5 to send on Ethereum and less than $0.01 on the BNB Smart Chain, Tron, and Cardano blockchains.
This could make a huge difference for people in developing countries like Venezuela,, where the average monthly salary is $25.
2. Banking the underbank
While there are various payment service providers for freelancers to accept payments from abroad, they usually need to link their bank accounts to withdraw money. Considering that 2.5 billion people worldwide are unbanked, it can be a problem. Conversely, blockchain makes it possible to do so without a bank, with just a crypto wallet.
This opens the world for people in low-income countries to trade goods and services.
3. Easy access to financial tools
To access traditional financial tools like stocks and bonds, users are required to produce documents like proof of income, bank details, and more. This creates an entry barrier for a lot of people.
Cryptocurrencies, with the help of DeFi, enable users to avail such financial tools with no barrier to entry. It lets users engage in staking, yield farming,, and lending/borrowing platforms using just their wallet.
4. Immune to inflation
Owing to inflation, the value of various national currencies including the dollar has significantly dropped over the years. Various countries are experiencing hyper inflation which is a factor of poor money management policies by the nation's central bank, leading to a drastic decline in the value of their currency.
Inflation rates in Turkey has reached 60%. For Venezuela, it is around 200% and they have adopted cryptocurrency to counter it.
Recently countries like Turkey are going through a rough time with inflation rates reaching 60%. Even worse Venezuela has an inflation rate of 200% to counter which they have adopted cryptocurrency. Bitcoin for example is deflationary in nature and could be a good alternative to Venezuela's national currency.
These were just some of the ways cryptocurrencies are trying to level the playing field.
Who Holds 50% of Axie Infinity's SLP Token Supply?
A suspicious Axie Infinity wallet has been quietly amassing billions of SLP (Smooth Love Potion) tokens. It is the in-game cryptocurrency of the Axie Infinity game. This game is like Pokemon where players purchase NFTs of creatures that they breed and fight against other players.
SLP is earned by players for completing daily quests and battling. While it can be used for breeding Axies, crafting in-game runes and charms (power-ups), and can be sold on exchanges.
Up until Wednesday, this anonymous whale wallet held a little over 22 billion SLP's, close to 50% of its total circulating supply. To add some context to these numbers, on average an Axie Infinity player generates between 10 to 70 SLP every day based on their skills.
But who is behind this wallet?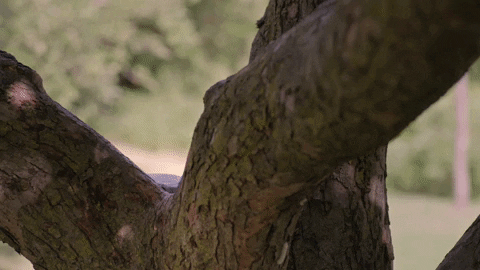 Benko initially theorized that the wallet was "some system Axie Infinity had to automatically distribute SLP to players who earned it."
However, co-founder, Sky Mavis and chief operating officer Aleksander Larson later clarified that neither Sky Mavis nor Axie Infinity hold any of the game's cryptocurrency. It is all created by players.
So could it be Yield Guild Games, a DAO for players of Axie? Maybe not. Yield Guild Games' co-founder Gabby Dizon said YGG didn't own the wallet and suggested it could be a wallet used by an exchange to hold liquidity.
To which Benko added, that while many SLP transactions saw Binance as a sender or recipient, upon looking at the transactions, he doesn't believe that it is a wallet owned by the crypto exchange.
Aave Safeguarding Its Users
The Aave community is planning to disable ETH borrowing until the 'Merge' is complete.
In less then a week Ethereum will begin its most awaited upgrade and transition to proof-of-stake (PoS). While this is going to be great for the Ethereum network as it will lower transaction cost and improve speed, this might come as a set back to miners who were previously mining under proof-of-work (PoW) because now anyone can become a validator by staking 32 ETH. Hence it might happen that a few miners will attempt a hard fork to continue mining under PoW.
What does Aave have to do with this?
A lot of people might try to borrow ETH from Aave and stake in the 'Merge' to gain from the price appreciation after the hardfork. Massive borrowing might lead to liquidity concerns and may call for volatility in the prices of staked Ether and ETH.
To avoid all of this, Aave has asked the community to approve an ETH-pause proposal.
Is Polygon an Outlier?
Looming fears of interest rate hike turned the crypto market red lately, however Polygon doesn't seem to care.
The number of transactions on the Polygon network grew by 13% and NFT mints went up by 10% while its weekly active users reached ~800,000. All that with a drop in transaction cost that came with the recent ZkEVM upgrade.
Additionaly, Polygon founder Sandeep Nailwal's 'Symbolic Capital' recently raised $50 million for a new startup fund dedicated to web 3.0 companies that focus on "pioneering web3 applications."
It looks all rainbows and sunshine of Polygon!
Other Highlights
Candy brand, Mars, to soon launch an NFT inspired candy.
Snoop Dogg and Eminem to perform Bored Apes track at MTV's video music awards.
Cardano's Vasil hard fork is approaching soon. Expected to go live in september.
Compound protocol has been hit by a bug leading to a temporary freeze on Compound Ether trades.
That's all for now; we will come back with more updates soon! Until then, why don't you check out the Mudrex App, it's pretty dope.