In Crypto, TL;DR
3AC went bankrupt, losing $200 million owing to the Terra-LUNA collapse and the slipping prices of the Grayscale Bitcoin Trust and staked Ether.
137,000 Bitcoins recovered from the 2014 Mt Gox hack. Bitcoin prices could go for a toss
While the EU rolls out some solid crypto regulations, RBI talks about prohibiting them.
Polygon-based NFTs to be minted by Reddit, Terra projects to migrate to Polygon, while the blockchain recently launched a smartphone in collaboration with Solana and Nothing.
Euro hits parity with the Dollar; turbulent times for Crypto again!
---
Three Arrows Capital (3AC) Goes Bankrupt 💸
3AC, a crypto hedge fund, lost $200 million. Hedge funds use a leveraging strategy to borrow from the industry and invest in crypto projects. What exactly happened?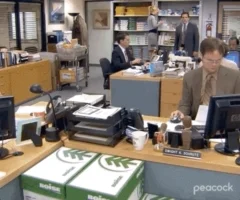 Launched in 2012, the fund quickly grew its net asset value to $18 billion by 2020. Net asset value is the net asset the fund holds minus its liabilities. As of April, the fund had over $3 billion worth of cryptocurrency assets under management. In January, the same number was $10 billion, Thanks to the dwindling crypto market.
Davies, the co-founder of 3AC, said that they invested over $200 million in LUNA tokens which vanished after the cryptocurrency tanked. 3AC was also one of the largest holders of Grayscale Bitcoin Trust and staked Ether, both of which have been steadily declining. To repay its lenders, the fund had to dump its other assets, which further put pressure on their prices.
Consequently, 3AC has filed for bankruptcy and is exploring options like asset sales and acquisition to repay its lenders.
Lost and Found ₿itcoin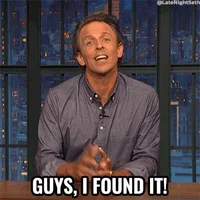 Good News: The once lost Bitcoins have been found. In 2014, Mt Gox, one of the largest cryptocurrency platforms at the time, was hacked, and thousands of Bitcoins were stolen, causing the company to file for bankruptcy. A total of 137,000 BTCs have been recovered from this incident.
Bad News: These Bitcoins will start flowing into the rightful owners' wallets in August. These people would have invested when Bitcoin was at $600. Even in today's valuations, these people would have grown their money by 30 times. If these newfound Bitcoin owners decide to sell their newfound stash, it is bound to put enormous pressure on the already crashing crypto market.
Crypto Regulations All the Way!
Europe to be the first continent with crypto asset regulation
The European Union (EU) is all set to implement the most awaited Markets in Crypto Assets (MiCA) legislation across the 27-strong bloc.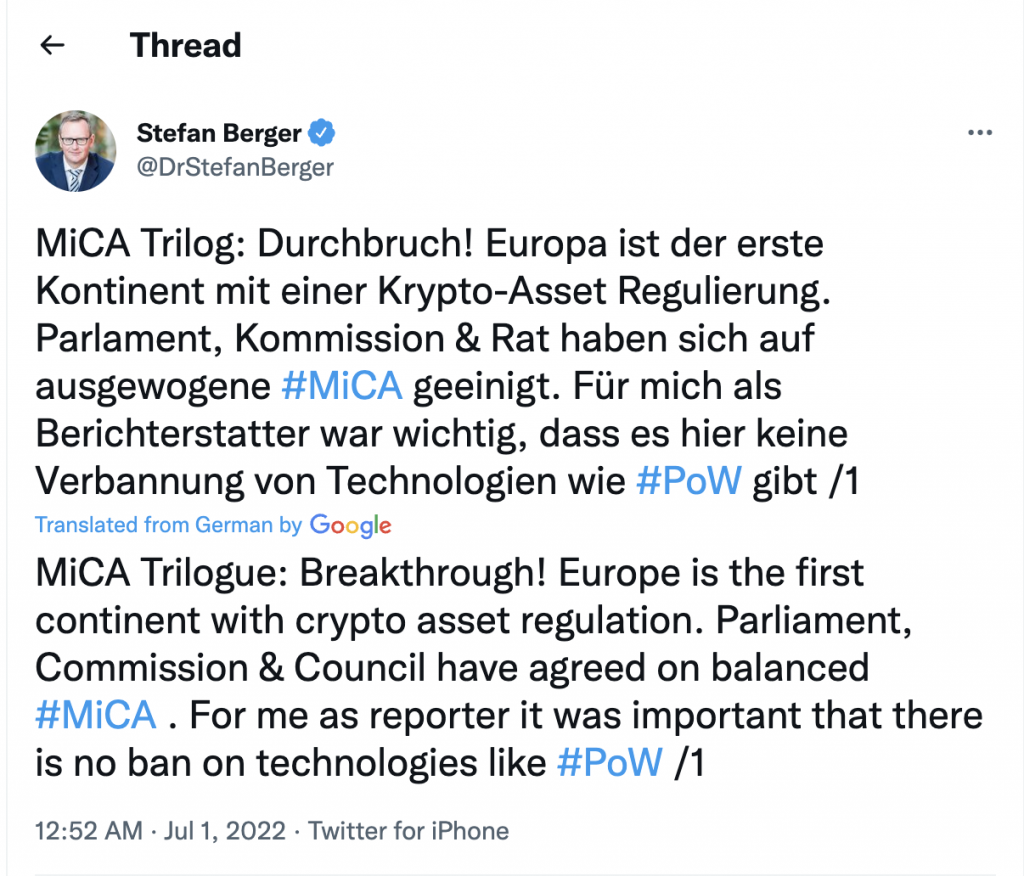 It will mandate licensing for crypto companies and safeguards for their customers. It will give crypto issuers and providers of related services a "passport" to serve clients across the Union while obliging them to meet "strong requirements to protect consumers' wallets and become liable in case they lose investors," MiCA also details anti-money laundering regulations for cryptocurrencies. For stablecoin, holders will have the right to claim their money back with no additional costs. Stablecoin issuers will have to maintain minimum levels of liquidity and will be overseen by the EU's banking authority.
Reserve Bank of India and Nirmala Sitharaman on crypto ban
Back home, while the Reserve Bank of India (RBI) is seeking a prohibition on cryptocurrencies, Finance Minister Nirmala Sitharaman wants global consensus if such an action needs to be implemented.
She says, "Cryptocurrencies are by definition borderless and require international collaboration to prevent regulatory arbitrage. Therefore, any legislation for regulation or for banning can be effective only after significant international collaboration on evaluation of the risks and benefits and evolution of common taxonomy and standards."
The RBI has expressed concerns about cryptocurrency's destabilising effects on fiscal and monetary policies. This comes after the government brought crypto taxation into effect.
It's Polygon Everywhere 🔗
Reddit to Launch NFT Avatars Built on Polygon
Reddit will soon introduce a Collectibles Avatar marketplace using Polygon-based NFTs. It will collaborate with artists to produce unique avatars which Reddit users can purchase and personalise. Additionally, the owners of these avatars can use the artwork on and off Reddit. According to the press release, profiles with Collectable Avatars set as their profile image will also have a "glow-like effect" in the comment section.
Nearly 48 projects built on Terra will now migrate to the Polygon blockchain, including NFT marketplace OnePlanet and Derby stars, a metaverse-based game. Polygon is famous because of its low gas fees of $0.0025 and the speed of 7,000 transactions per second.
Polygon, in partnership with the Solana blockchain and Nothing, also recently launched a smartphone, bringing Web3 to the fingertips.
Euro Hitting Parity with the Dollar; What's Up, Crypto Bros?
Recently, the Euro has hit parity with the dollar. One of the primary factors that led to this is the inability of the European Central Bank to be on par with the Federal Reserve's tightening monetary policies—followed by the energy crunch threat posed by the ongoing war with Ukraine and the impending recession.
Euro-pegged stablecoins like EURt or EURS may be at risk of liquidation because of the weakening state of the Euro. However, this impact might not be as significant as the crash of UST.
But it may certainly lead to FUD in the crypto market, with investors finding shelter in safe havens.
Other Highlights
StarkNet Token Launch is in September, announces StarkWare.
Snapchat is catching the NFT train; the platform is exploring to allow creators to create filters out of their NFTs.
Ethereum Name Service (ENS) registrations surge by 200%
That's all for now; we will come back with more updates soon! Until then, why don't you check out the Mudrex App, it's pretty dope.