At Mudrex, we recognize the need for flexibility and control when it comes to building your crypto portfolio. That's why we're excited to announce the launch of a customizable feature that allows you to take control of your crypto investments like never before – "Create Your Own Coin Sets!" 🚀
Diversify Your Portfolio, Your Way 💯
With "Create Your Own Coin Sets," you have the flexibility to create and personalize your very own baskets of crypto tokens. Whether you're a seasoned investor or just an exploring beginner, this feature is designed to cater to your investment goals and risk tolerance.
Why You'll Love It 😍
🌟 You're in Control: Handpick your favorite cryptocurrencies from Mudrex's list. Your portfolio, your decisions!
🎯 Spread Your Risks: Diversify your investment across various crypto coins. Less risk, more opportunities for growth!
🔧 Personalize Your Strategy: Decide how much of your investment goes into each crypto. Every investor is unique. Find a portfolio balance that works for you!
🤝 Share and Learn: Share your Coin Sets with friends. Learn together and find new investment ideas!
🔄 Stay on Point: Keep your portfolio in tip-top shape. Let it automatically rebalance or tweak it yourself – total freedom!
💰 Invest Over Time: Set up a Systematic Investment Plan (SIP) to regularly invest in your Coin Sets.
How It Works 🧐
Tap the "Create Your Own Coin Set" banner on the Coin Sets page and follow these steps to create your Coin Set.
Step 1- Choose your favorite cryptos from Mudrex's list.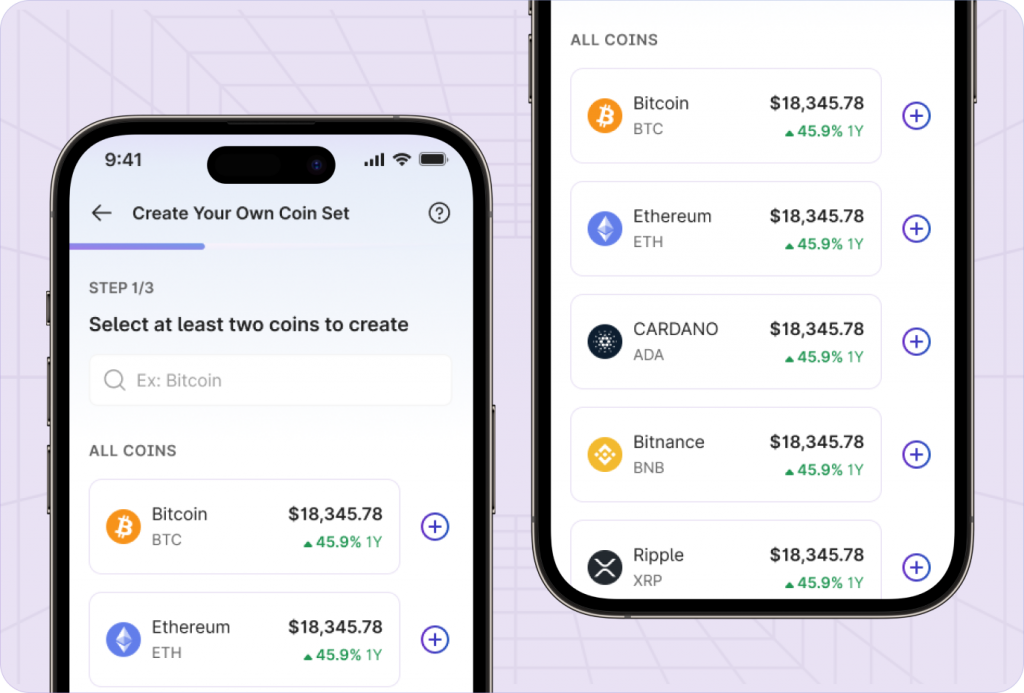 Step 2- Decide how much you want to invest in each coin. On the same page, you can also see how your Coin Set would've performed in the past year.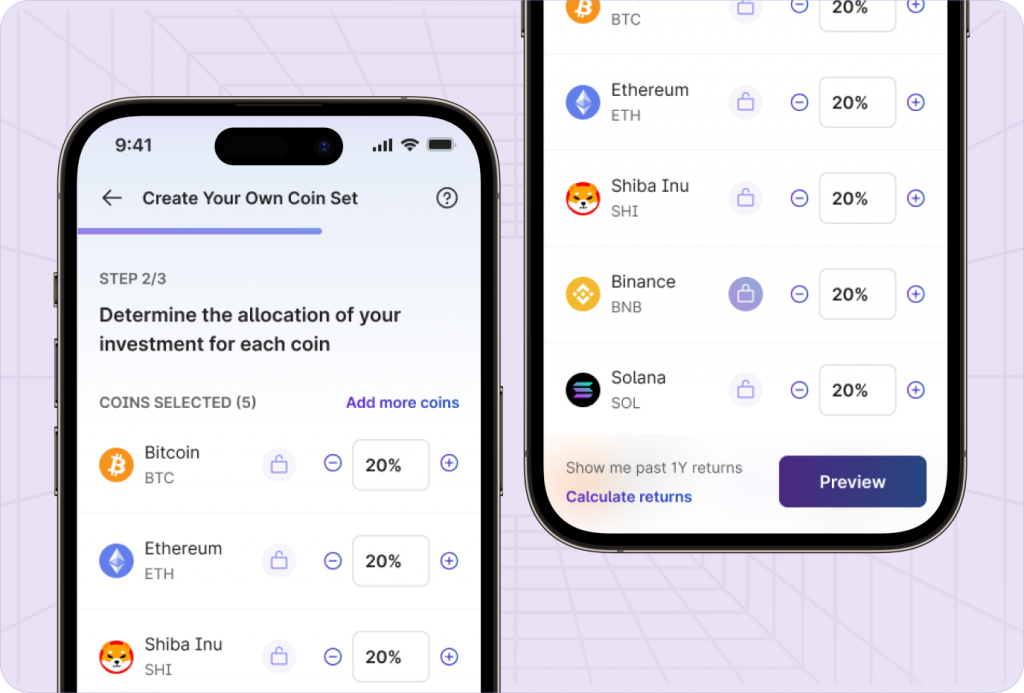 Step 3- Name your Coin Set and give it a short description if you like.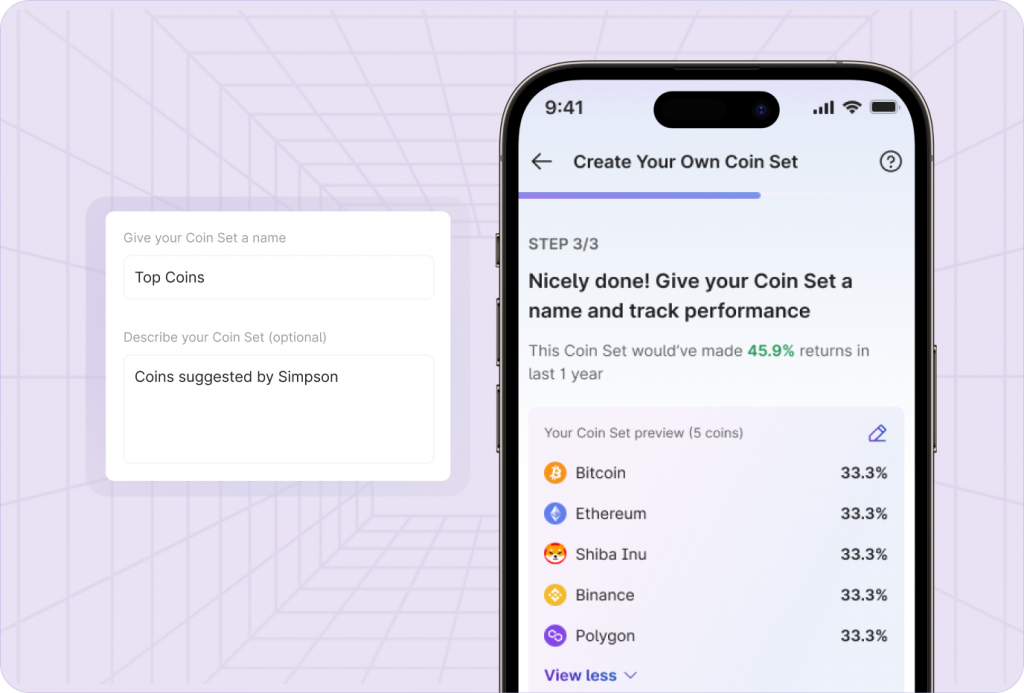 Step 4- Choose auto-balancing or you can also do it yourself as needed.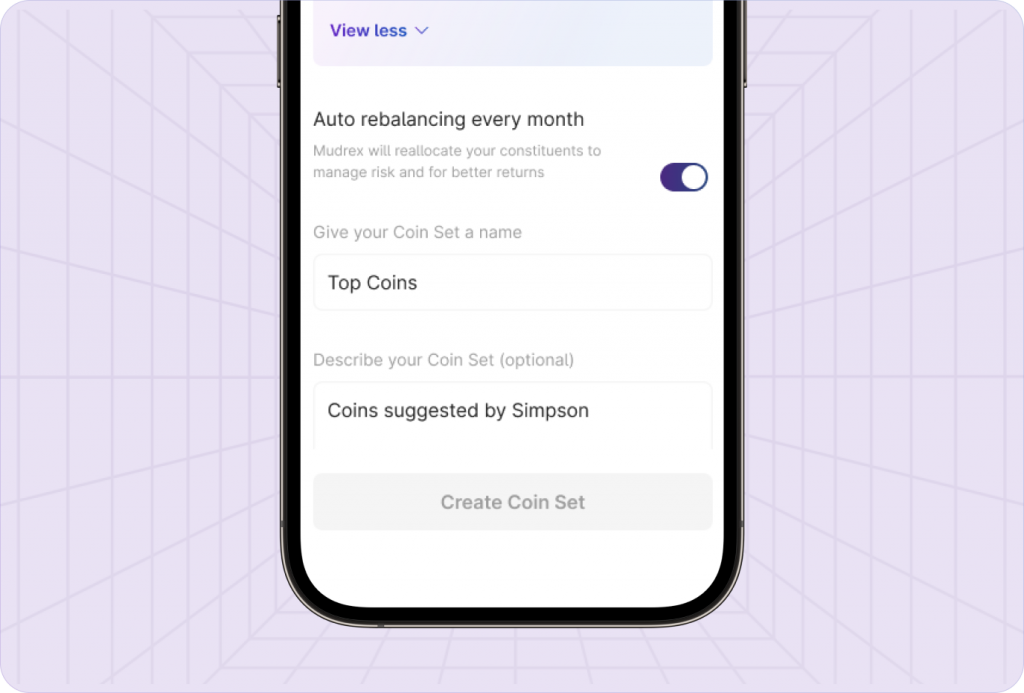 Step 5- Check out your Coin Set's performance on its page.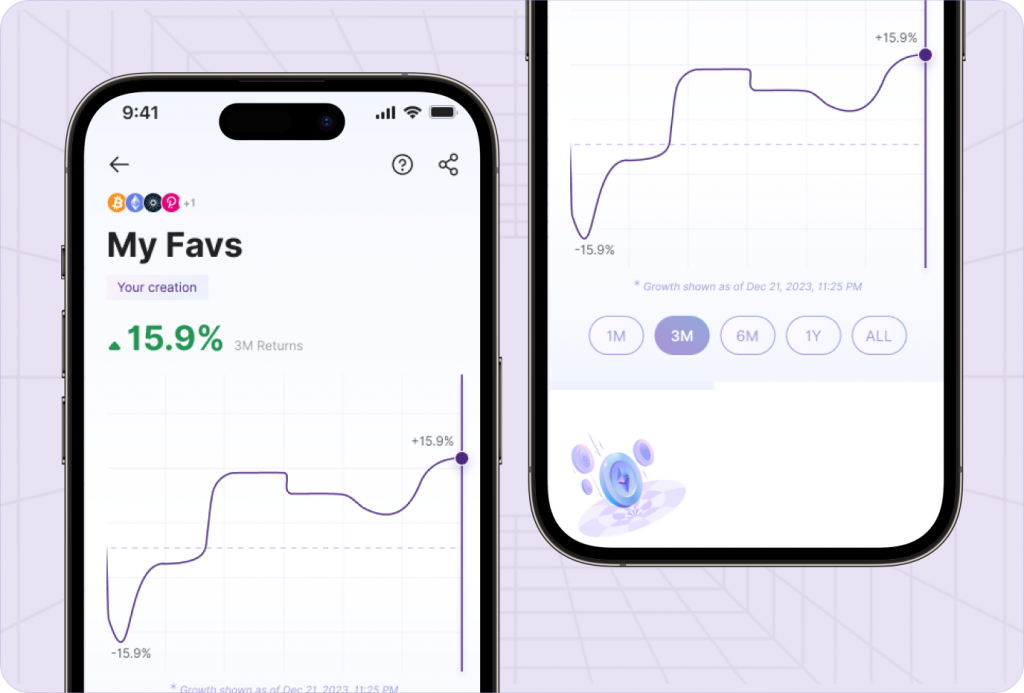 Step 6- Invest in your creation. You'll spot it tagged as "Custom Coin Set" in your Portfolio.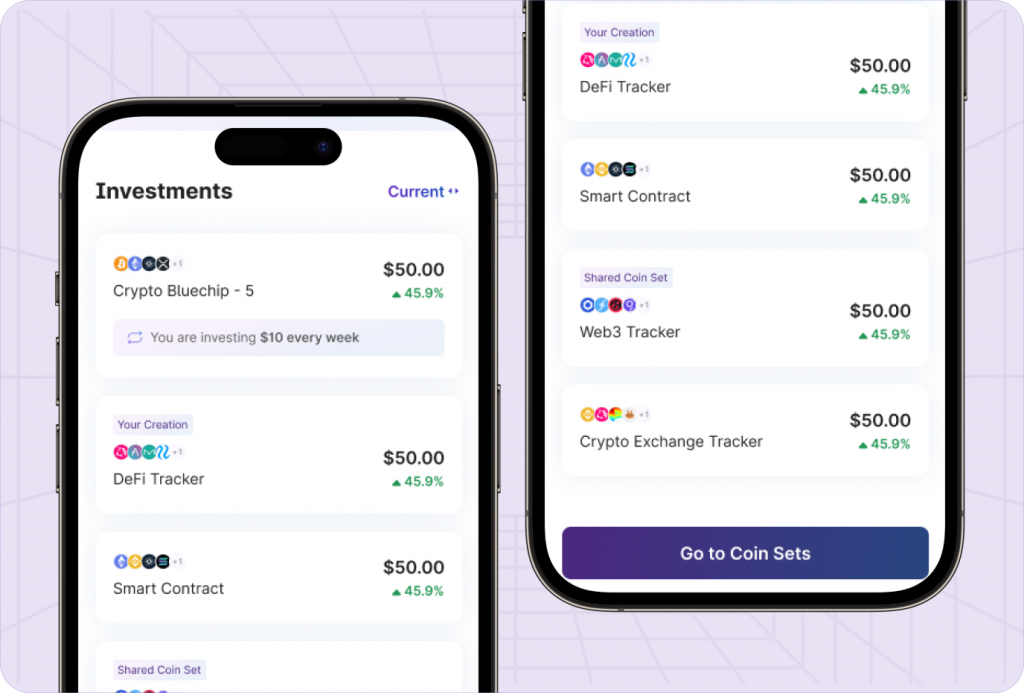 And that's it – your first custom-made Coin Set is up and running!
Everyone's Welcome 🙏🏻
We'd like to add that this feature isn't just for individual investors. If you're a pro-investor or financial creator, you can create and share your Coin Sets with your clients and users. Benefit from analytics and insights to fine-tune your strategies and offer unique investment opportunities.
We couldn't be more thrilled to bring you this exciting feature that's designed to put you in complete control of your crypto investments. So create your own Coin Sets today and level up your crypto investment game!
What are you waiting for? Head on to the Mudrex App and check out this brand-new feature now!