At Mudrex, we're constantly pushing ourselves to give you the best possible crypto investing experience. And today, we've got something that'll make your investment journey smoother than ever before.

We're thrilled to announce Mudrex Watchlist, your all-in-one solution to effortlessly track your favourite cryptocurrencies and Coin Sets. 🎉

The new Watchlist feature is designed to provide you with a seamless way to stay up-to-date on your favourite assets, make informed decisions, and simplify your portfolio management.

What Mudrex Watchlist Brings To The Table
Personalized Monitoring: Craft your Watchlist with Coins and Coin Sets that matter most to you and stay in the loop about real-time prices, market changes, and everything else you need to make the best decisions.
Simplified Management: Keep all your preferred assets in one place, making portfolio management effortless and stress-free.
User-Friendly Interface: Our intuitive design ensures that tracking and managing your assets is smooth and hassle-free, even for beginners.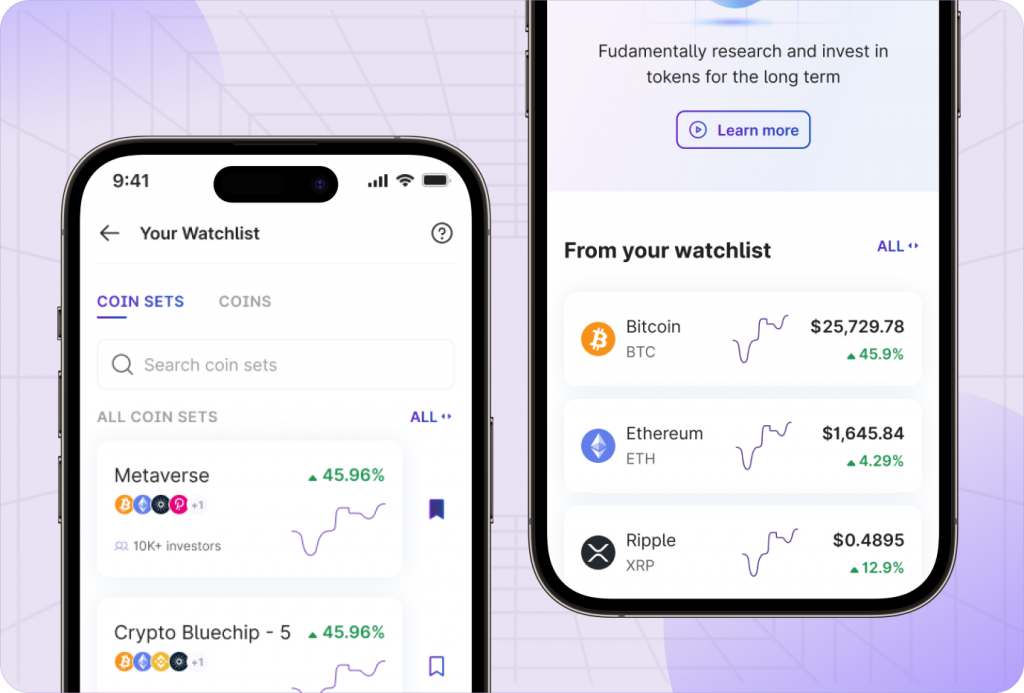 Get Started with Mudrex Watchlist
Log in to your Mudrex account or create a new one if you haven't already.
Navigate to the Coin or Coin Set page and simply click on the bookmark icon to add them to your Watchlist- it's as simple as that!
Now, you've got an eagle-eye view of all your favorite assets in one place where you can track them more easily than ever before. Access your Watchlist anytime from the Coins or Coin Sets page.
And it doesn't end there- we're working on bringing you real-time updates on price changes, market trends, and everything else you need to stay on top of your crypto game, all in one place! So keep an eye out for the latest updates.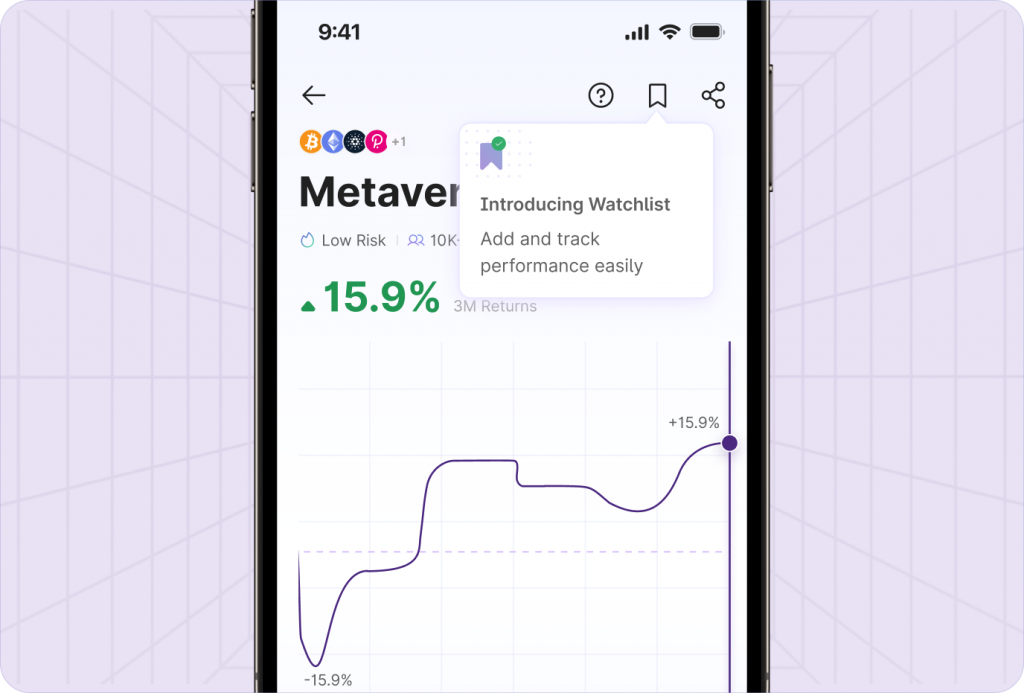 Your Opinion Matters To Us
The team at Mudrex has put in a lot of work to bring you this feature, and we're eager to hear your thoughts on it. Your feedback is invaluable in helping us refine and improve the Mudrex experience.
So, if you encounter any issues on the app or have suggestions for improvements, please don't hesitate to reach out to our support team at help@mudrex.com.
Thank you for being a part of the Mudrex community. Your trust and support inspire us to continue delivering innovative solutions that improve your crypto investment journey. Check out the latest one today- head on to the app and get started with Mudrex Watchlist!