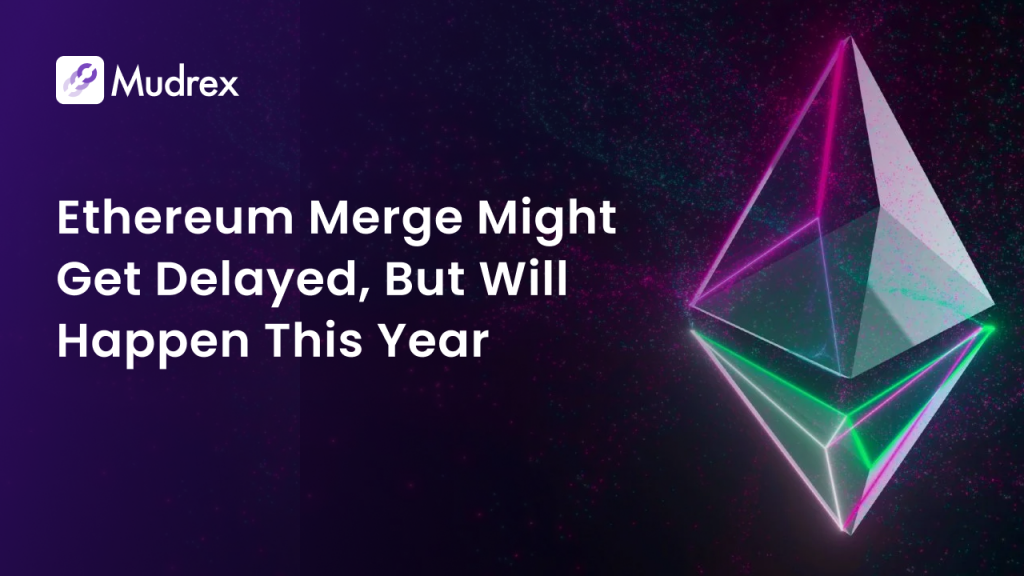 The 'Ethereum Merge' is an event that the Ethereum community has been looking forward to for a while now. But, the recent tweet from Tim Beiko (Product Manager at Ethereum Cat Herder and Pegasys) comes as a bit of disappointment for the community, for it suggests the Ethereum merge will be 'a few months after June'.
Here's the tweet from Tim:
As part of the Ethereum merge, the project was upgraded to Beacon Chain in December 2020. The Beacon Chain has introduced native staking to the Ethereum blockchain. The key feature of the network's shift from Proof-of-Work to Proof-of-Stake. The second phase, the Merge, was expected in the first quarter of 2022. But now pushed back to late 2022.
Ethereum Merge will happen this year
However, in a response to a separate Twitter user, Beiko confirmed that the merge will indeed happen this year. Have a look at Beiko's response below:
This response from Tim Beiko will definitely come as respite for the Ethereum community.
Features of the Merge
The primary reason for the upgrade is for better scalability. The current ETH network can only support about 30 transactions per second. In comparison, the new network can promise nearly 100,000 transactions per second using shard chains. With shard chains, the blockchain is split up, enabling transactions to be handled parallel thereby increasing the network's speed.
After 'The Merge'
With 'The Merge', Ethereum will be moving towards a more sustainable, eco-friendly blockchain achieving full scale, adding to Ethereum's vision. The Merge will add many features, such as the ability to withdraw staked ETH, which is definitely going to excite the ETH enthusiasts. With layer 2 scaling solutions booming in demand, all eyes are on the Ethereum Merge. Hopefully, let's wait to see new developments coming in by the end of 2022.