2022 was a rollercoaster year for digital assets. There were some milestone moments, and there were moments we, as crypto investors, would rather forget. However, it's pertinent to mention that the failures we witnessed in crypto last year were not a result of any fundamental shortcomings of the underlying architecture of blockchain or cryptos in general.
Nonetheless, the crypto market did bear the impact of the FTX and Luna crashes, among other macroeconomic factors that affected the global market as a whole. The going's been tough in the bear market, but many see the light at the end of the tunnel.
Why 2023 May be different Than 2022 for Crypto
Like all other financial markets, the crypto market operates in cycles. And guess what follows a bear market- that's right. The bulls are overdue for a run, and enthusiasts believe it's just around the corner. And they have some pretty good reasons to believe that.
1. Crypto regulations
Following the unfortunate crashes in 2022, governments all over the world have been pushing for regulations surrounding digital assets with renewed enthusiasm. And regulators have made some big moves in the past few weeks alone. For example, Brazil and Japan passed crypto bills to regulate crypto and reverse the ban on foreign-issued stablecoins respectively.
Regulations are great for the widespread adoption of crypto, which may lead to increased crypto prices due to surging demand.
2. Growth in the Web3 and NFT space
Despite the sustained poor market conditions, interest in the Web3 and NFT space never declined.
Moreover, the consistent high-risk appetite in NFT investments in 2022 points toward the sector being the first to recover. Major players like Disney and Starbucks have poured money into NFTs and across Web3. And this trend will likely continue in 2023 as well.
3. Time for a Bitcoin bull run?
Historically, Bitcoin bull runs have coincided with the four-year market cycle. This includes accumulation followed by an uptrend and distribution followed by a downtrend. 2023 is when the accumulation part of this cycle is expected to begin.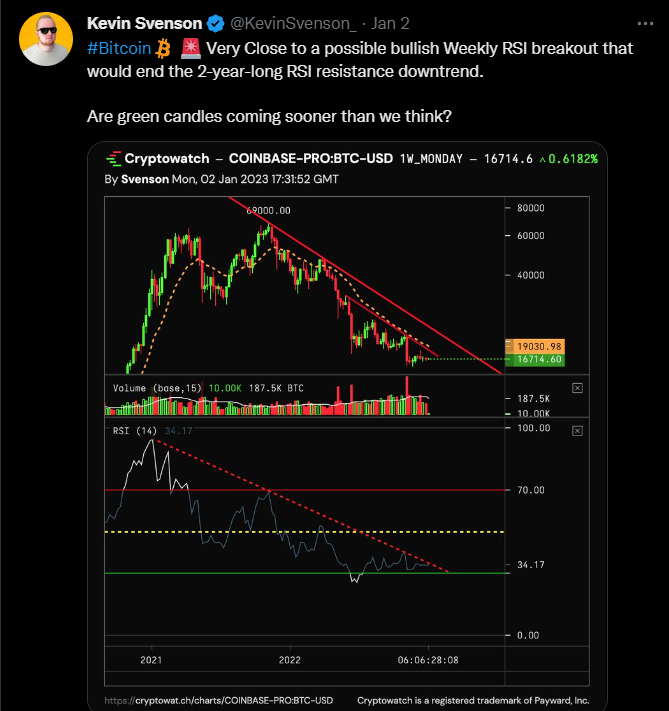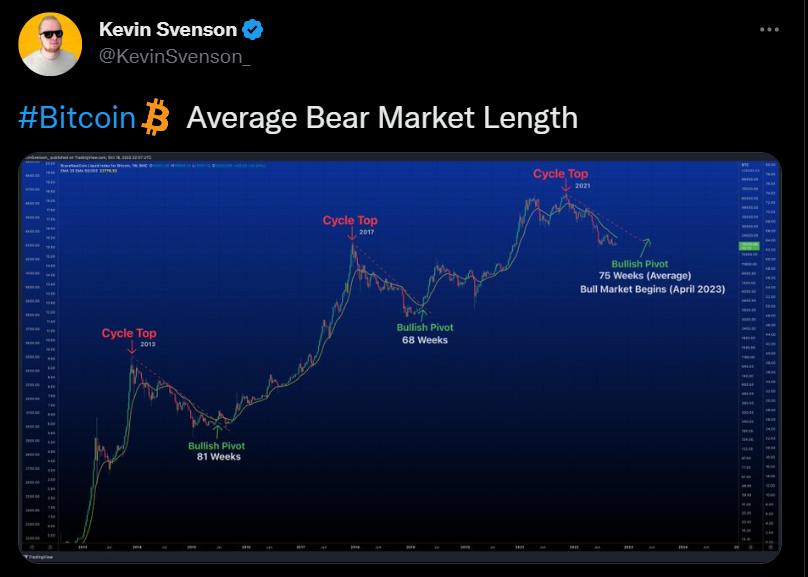 Not to mention that the next Bitcoin halving is around the corner. Bitcoin halvings have historically been followed by an astronomical uptrend. So this might be a good time to buy and HODL the OG crypto, although make sure to do your due diligence before investing.
Our Takeaway
The crypto world has learned from the mistakes of 2022. And genuine measures have been taken by those in power to ensure that those events were one-time things. With regulations coming into play in a lot of the big crypto markets, trust in crypto will increase, likely followed by widespread retail adoption. Moreover, major players in other sectors seem to be reaching out to crypto as well, showing their belief in crypto as a long-term bet.
The crypto train might be leaving the station and heading for the moon in 2023. The question is, are you getting on it?
P.S. None of this is financial advice; please do your own research before making any investment decision.